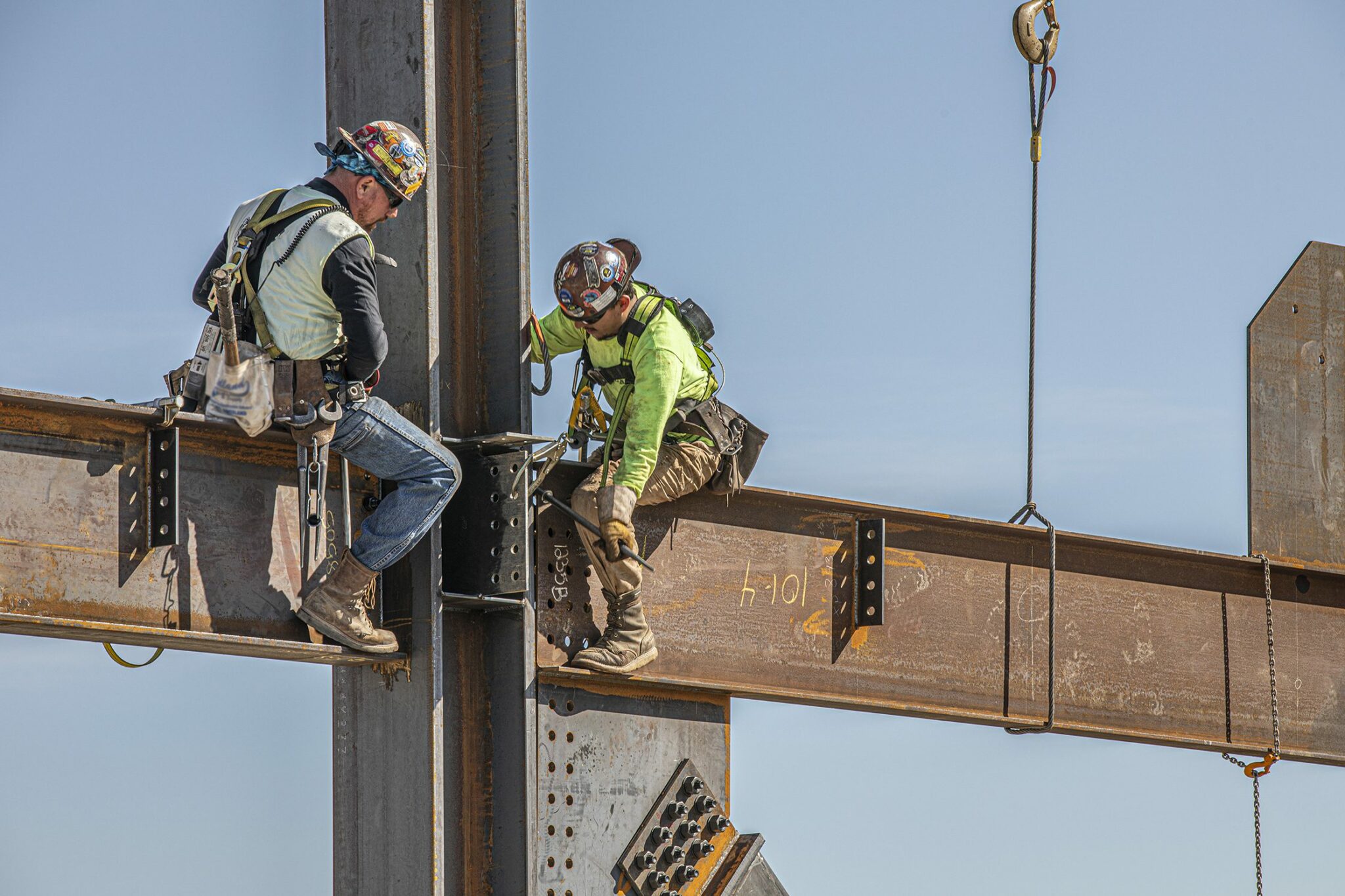 In June 2018, by a 14-1 vote, the Wayne County Commission approved a development agreement with Rock Ventures to build a new $533 million criminal justice center that will provide the County with four state-of-the-art buildings as a solution to its long-stalled Gratiot jail project. As part of the deal, the County will invest $380 million, with Rock covering the remaining costs and any overruns.
The agreement, announced in March by Wayne County Executive Warren C. Evans, clears the way for three key developments in the city of Detroit: the new criminal justice complex at I-75 and Warren, a new mixed-use development on the site of the failed Gratiot jail, and the potential development of the former American Motors headquarters, which was transferred to the City of Detroit by Wayne County in exchange for the new criminal justice center site.
The new criminal justice complex is expected to be completed in 2022. This special section of WayneCounty.com is designed to keep residents updated with the latest news, design details, and other important information about this project.
Learn more about the project by visiting Wayne County's website.
Looking to get Wayne County Certified? Download our process guide.
Additional Questions: Wayne County Human Relations, (313) 224-5021
Procurement: Understanding the Process

Search for Bidders – Project teams review internet databases, owner recommendations and community partner lists for vendors who match upcoming bid packages. 
You're Invited – Vendors who are potentially a good fit for planned bid packages are invited to attend an outreach event as part of Barton Malow's diversity initiative.
Outreach Event – Vendors who attend the Outreach Event have the opportunity to meet the Barton Malow team, learn more about the project and connect with potential partners.
Register + Pre-qualify – All vendors interested in bidding on the project must both Register and Pre-qualify. Vendors must register for each project they are interested in bidding.  Vendors pre-qualify their business only once – this step is not required for every project. 

Register – Vendors submit a short profile of the business including the type of business enterprise.
Pre-qualify – All registered vendors must submit their contact information to pre-qualify.  Then, vendors will receive an invitation from Barton Malow via TradeTapp to complete the pre-qualification process. This process requires creating a vendor profile and submission of the following information: 

W9
Audited/Reviewed Financials
OSHA 300 forms and 300A logs (past 3 years)
EMR letter (past 3 years) 

Contractor Meetings – Vendors are invited to collaborate with bidders and the project team.  These meetings provide a focused opportunity for vendors to form Joint Ventures. Contractors may view the Registered Bidder Directory to identify second-tier subcontractors and vendors.
Invitation to Bid – Registered and pre-qualified vendors will receive an invitation to bid on the project. This will be sent via email using the Barton Malow online bidding tool, BuildingConnected.
Pre-bid Meeting – Invited bidders have the opportunity to attend a pre-bid meeting where they may ask further questions about the project, working with Barton Malow and the scope of work they have been invited to bid on.  
Bid Day – This is the day all bidders submit their bids for review. Bids must be submitted according to the process and procedures outlined in the materials received with the invitation to bid.
Bid Evaluation – Bids received will be reviewed based on the project's evaluation criteria.  Bids are evaluated by the community engagement team, construction project team, the owner/client and a neutral compliance party (as applicable).
Contract Awarded – Congratulations! If you have been awarded a contract the project team will work with you to obtain a vendor number in the Barton Malow system and initiate the work start process.
Contractors: Get Connected
Interested in getting connected to Wayne County Criminal Justice Center bid opportunities? In order to do so, you must register for the project by first completing the Project Registration Form below. This form will get you added to our interested bidders list so that you can identify potential partners and learn more about the services and products they provide.  You will also be added to our contact list, and will receive regular updates on the project, bid package release dates, and outreach event information. Be sure to check your Junk and Spam accounts regularly to make sure you don't miss out!
Joint Venture + Technical Assistance Resources
Do you have joint venture questions?
MCL Jasco will be available to answer any questions, support and review all joint venture agreements
Contact: Tiffany Curry
Email: supportinfo@mcljasco.com
Phone: 313-438-5036
Wayne County Criminal Justice Center Bid Opportunities
BP 1
1-01 Early Site Work – Barton Malow
1-02 Demolition – Homrich
BP 2
2-01 MEP/Foundation Excavation/ERS/Concrete Foundations & Tunnel/Slab on Grade Concrete/Vapor Intrusion Barrier – Barton Malow
2-02 Waterproofing & Insulation – Dixon
2-03 Elevators – ThyssenKrupp
BP 3
3-01 Structural Steel – Barton Malow
3-02 Slab On Grade & Slab on Metal Deck – Barton Malow
3-03 Applied Fireproofing –
3-04 Site Utilities – Barton Malow
BP 4
4-01.01 Roofing
4-01.02 Masonry
4-01.04 Loading Dock Equipment
4-02.05 Frames, Doors, and Hardware
4-02.06 Interior Glazing
4-02.07 Millwork
4-03.08 Hardscapes
4-03.09 Landscaping
4-04.10 Building Specialties
4-04.11 Flooring
4-04.12 Tile/Stone
4-04.13 Painting
4-04.14 Joint Sealants
4-04.15 Painting – CUP/FM
4-04.16 Metal Siding – CUP/FM
4-04.17 Flooring – CUP/FM

Registered Contractors
To view a complete list of registered contractors: Click Here
Jobseekers: Get Connected
Interested in learning more about the apprenticeship programs and how to get connected to job opportunities on this project? Create an account below. Be sure to check your Junk and Spam accounts regularly to make sure you don't miss out!
Are you a Non-Detroit Wayne County resident seeking additional information such as job support services and pre-apprenticeship training?
Contact Southeast Michigan Community Alliance (SEMCA) – MiWorks! at 800-285-9675.