The students had the opportunity to network with key members of Barton Malow's leadership team.
Barton Malow hosted a group of 20 multicultural students from the Ohio University College of Business for an afternoon of networking, learning, and lunch at its Southfield Headquarters on Friday, February 3.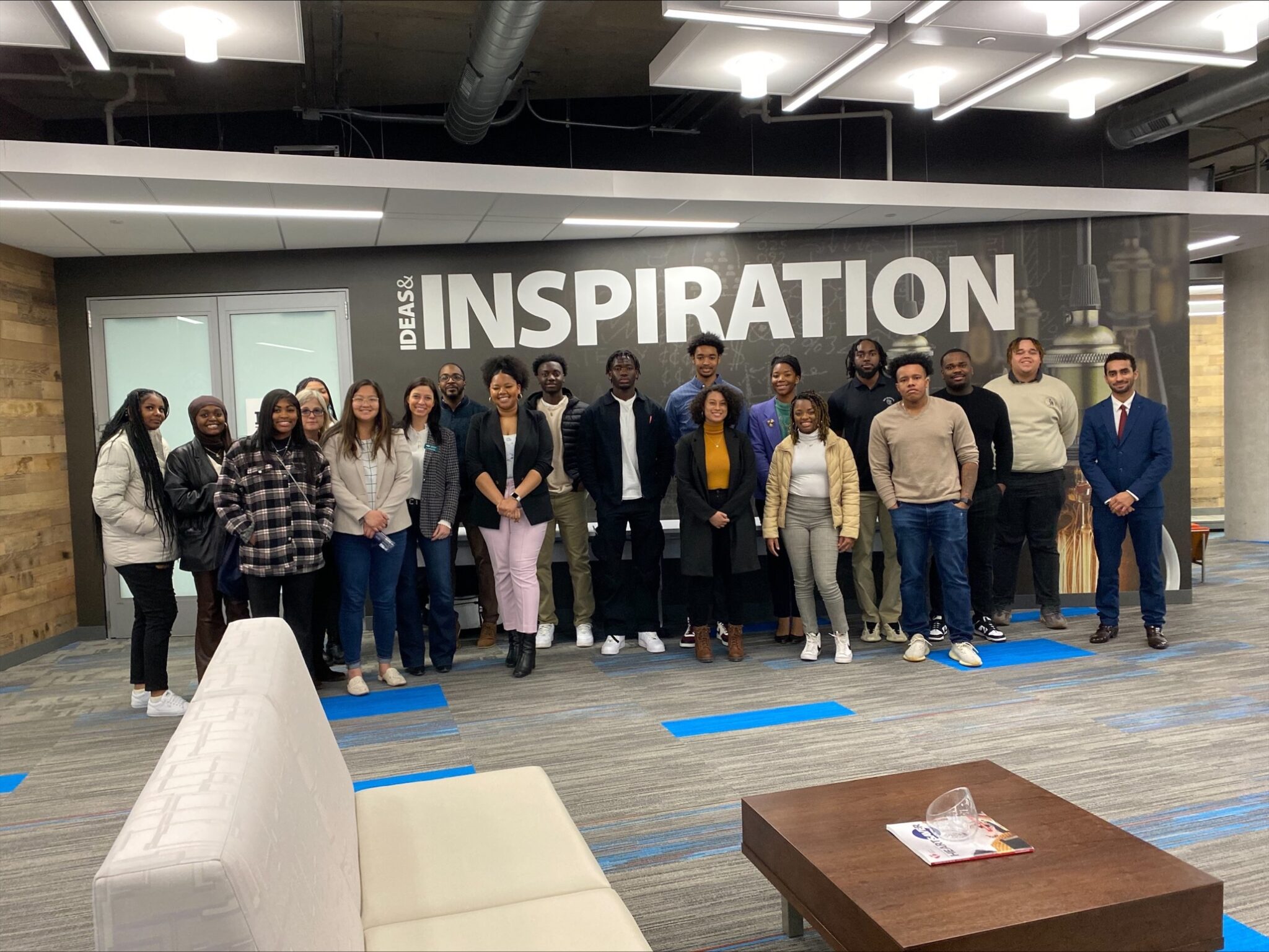 The agenda was tailored to fit the unique interests of the group, which included 20 students enrolled in a major, minor, and/or certificate program from Ohio University's College of Business. The students had concentrated areas of study in management, marketing, business analytics, accounting information systems, finance, or sales.
In addition to lunch and a tour of Barton Malow's Southfield Headquarters, the students networked with key members of the leadership team and learned about the enterprise's Diversity, Equity, and Inclusion (DE+I) efforts among team members, subcontractors, and the community. They also learned about the Team Member Experience at Barton Malow's Columbus office and internship/career opportunities within the enterprise.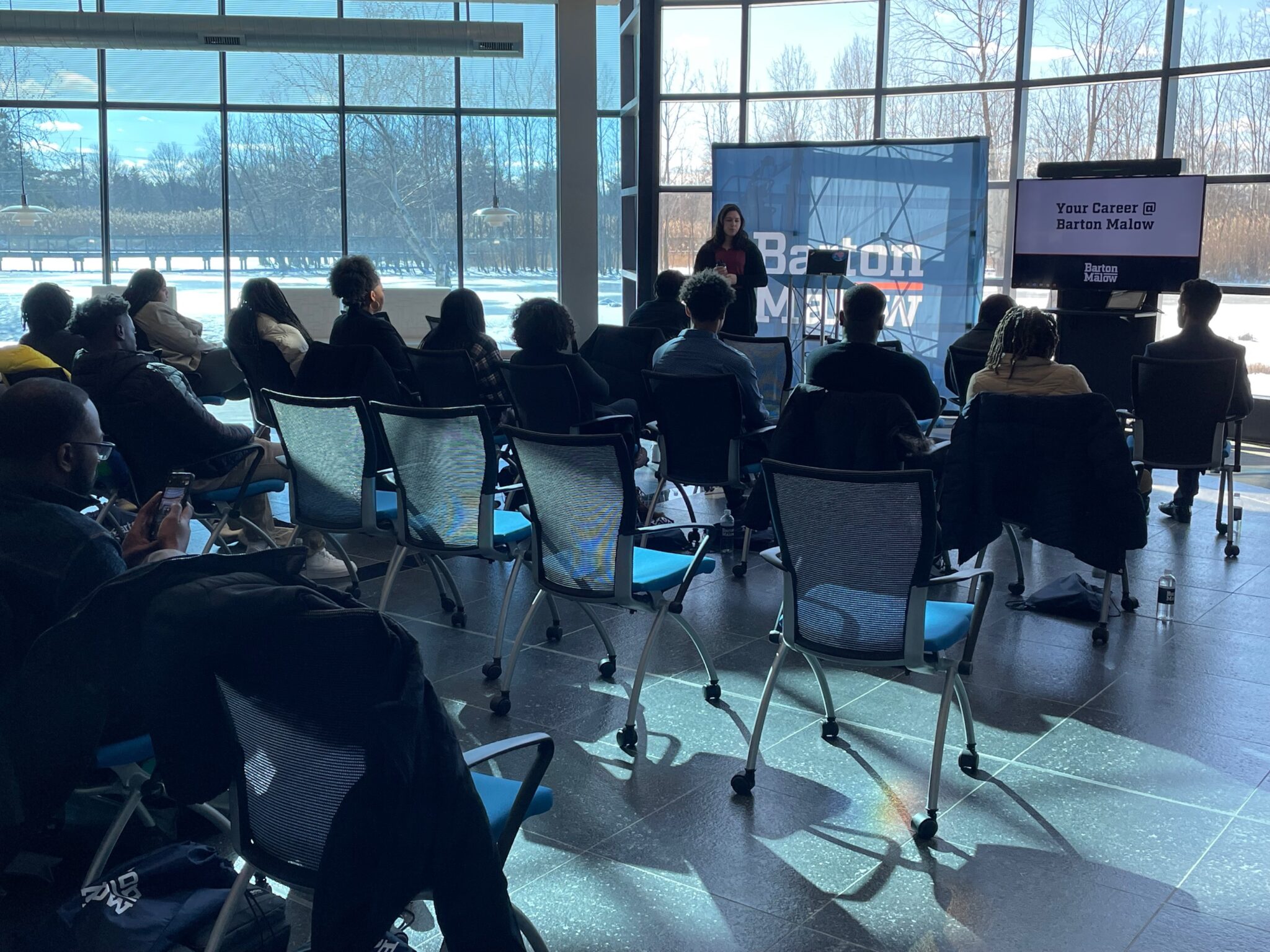 "We're proud of the comprehensive DE+I program that we've developed here at Barton Malow," said Senior Director of Human Resources Lisa Tolbert. "We have a team here that is dedicated to implementing impactful initiatives that advance DE+I within our workforce and throughout the construction industry."
Last year, Barton Malow received national recognition for excellence in supplier diversity and its investment in creating a diverse, viable construction workforce through impactful programs like the Barton Malow Boot Camp and Motor City Contractor Fund. It also added three Historically Black College Universities – Tennessee State University, Hampton University, and Florida A&M University – to its college recruiting schedule. Barton Malow regularly hosts discussions that connect team members that share a common purpose and raise awareness of the role everyone plays in driving an inclusive environment.