Barton Malow Chief Community Officer Ben Maibach III was honored with the George W. Romney Award for Lifetime Achievement during a National Philanthropy Day dinner put on by the Association of Fundraising Professionals of Greater Detroit at the MotorCity Casino last week. The annual award recognizes someone who has contributed many years of service to the community and who has simultaneously exhibited quality fundraising and personal giving, offering inspiration to others, and contributing time and energy to charities of their choice. Ben was nominated by the YMCA of Metropolitan Detroit.
During the dinner, Ben entertained and delighted the packed banquet hall with a heartfelt and humble thank you. You can read more about Ben and this honor here.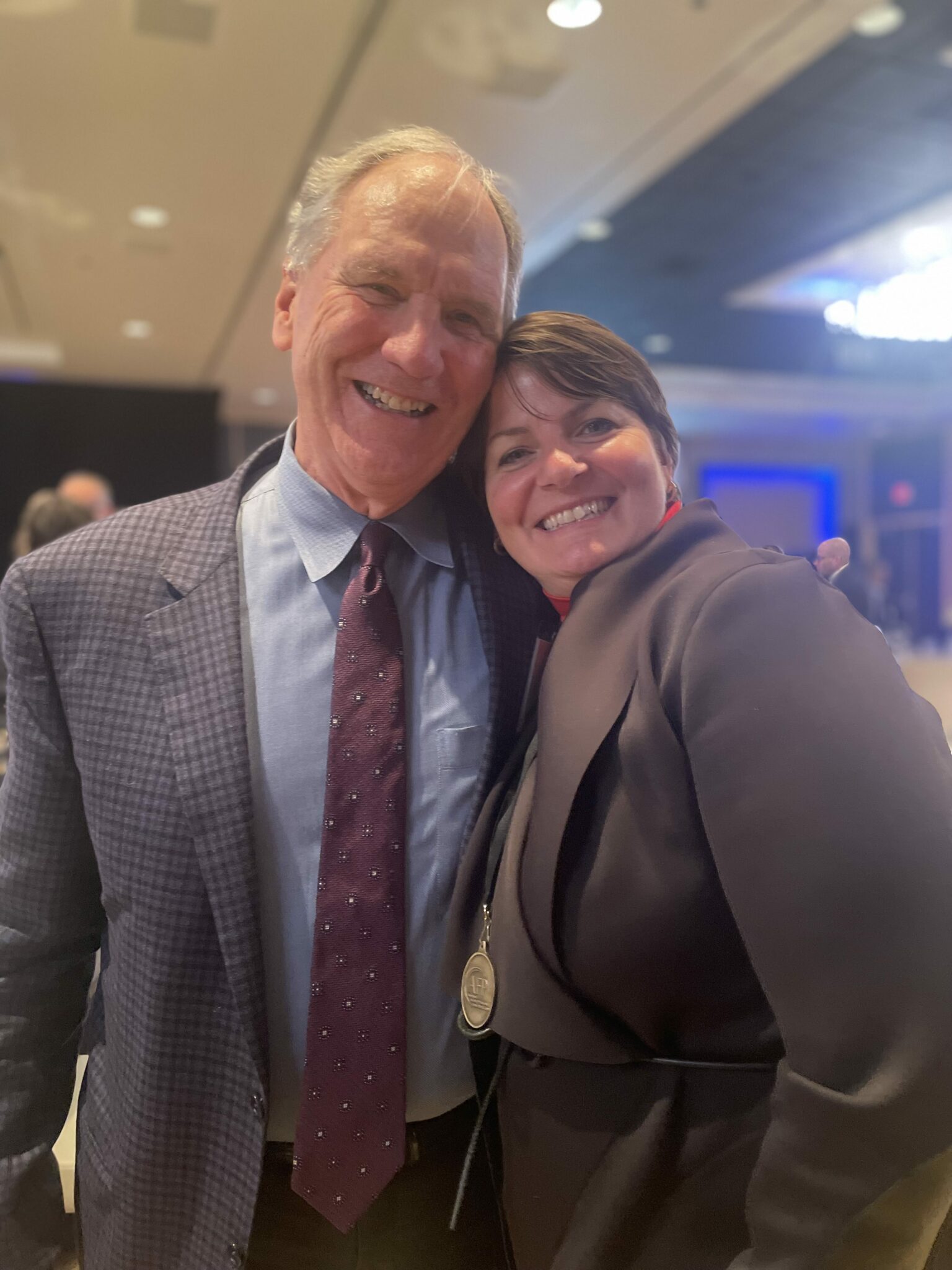 National Philanthropy Day (NPD) is a special day set aside in November with the purpose of recognizing the great contributions of philanthropy and the people who enrich the world through philanthropy. In celebration of NPD, the Association of Fundraising Professionals Greater Detroit also hosted a National Philanthropy Day Breakfast Roundtable at Durfee Innovation Society on October 27. The NPD Breakfast Roundtable featured panel conversations on the changing role of philanthropy in greater Detroit, the impact of philanthropy from a Detroit perspective, and creating a company culture that maximizes return. Senior Foundation Manager Dawn Lyman presented to the group as part of a panel that included representatives from the Rocket Community Fund, General Motors Corporate Giving, The Skillman Foundation, and the Community Foundation for Southeast Michigan.
You can learn more about the Barton Malow Foundation and its work here.