A pair of Carolinas-based projects – the Kannapolis Downtown Revitalization and American Legion Memorial Stadium – have been respectively honored with the Engineering News-Record (ENR) Southeast Best Projects Award of Merit and the Associated Builders and Contractors (ABC) Carolinas Chapter's Excellence in Construction Eagle Award.
Kannapolis Downtown Revitalization
The ENR Southeast Best Projects Awards are held every year to honor the best construction projects and the companies that built them. The Best Projects Awards are judged by a panel comprised of executives from the region's most well-known civil engineering firms.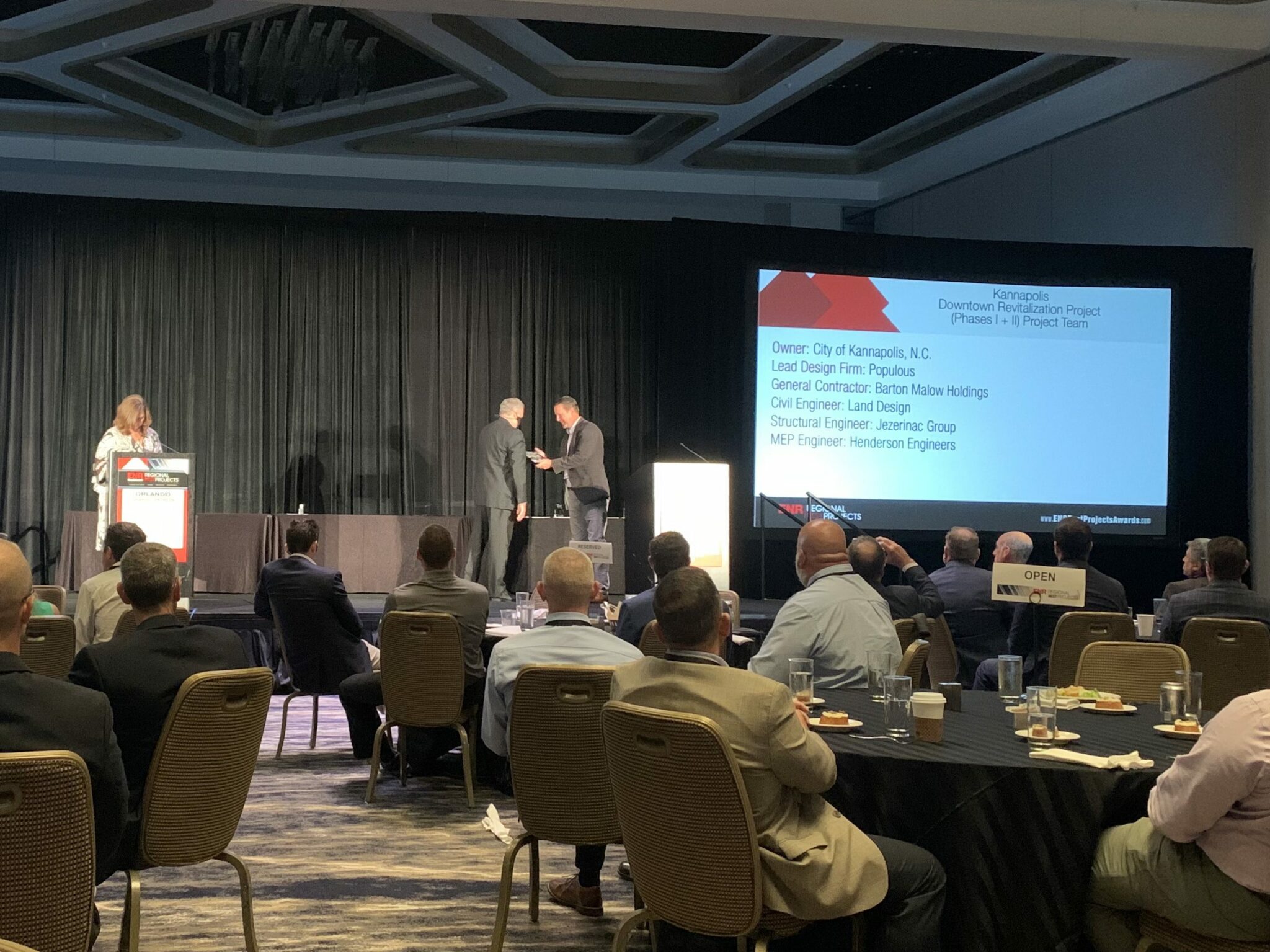 The Kannapolis Downtown Revitalization consisted of a new 4,390-seat home for the Kannapolis Cannon Ballers – Atrium Health Ballpark – and created an urban park with green spaces for activities such as concerts, art, recreation, relaxation, and outdoor dining, right in the heart of the city.
Learn more about how this project is delivering on the vision of economic and community revitalization here.
American Legion Memorial Stadium
The ABC Carolinas Chapter Excellence in Construction Awards is the premier competition within the construction community recognizing outstanding projects. Each year, projects are nominated for their unique characteristics and quality design and judged by impartial members of the construction industry, including prominent engineers and architects.
American Legion Memorial Stadium is dedicated to honoring Mecklenburg County Veterans who fought in World War I, and this reconstruction focused on preserving historic features while enhancing the visitor experience. Home to the United Soccer League's Charlotte Independence, American Legion Memorial Stadium also hosts everything from professional wrestling events and concerts to band competitions and football games.
For more information on how the team was able to deliver a new facility that honors the stadium's original intent, click here.