Barton Malow is featuring a few of our female team members and their stories this week in honor of the National Association of Women in Construction's annual Women in Construction Week.
This week is Women in Construction (WIC) Week and, in celebration, we're sharing a profile of Safety Director Mindy Schultz. WIC Week is an annual event put on by the National Association of Women in Construction (NAWIC) to highlight women as a visible component of the construction industry. Throughout the week we'll be sharing more features of our incredible female Barton Malow team members here on our website and on social media. We invite you to also participate by recognizing the women in construction who inspire you, and if you're posting on social media make sure to use #WICWeek2022.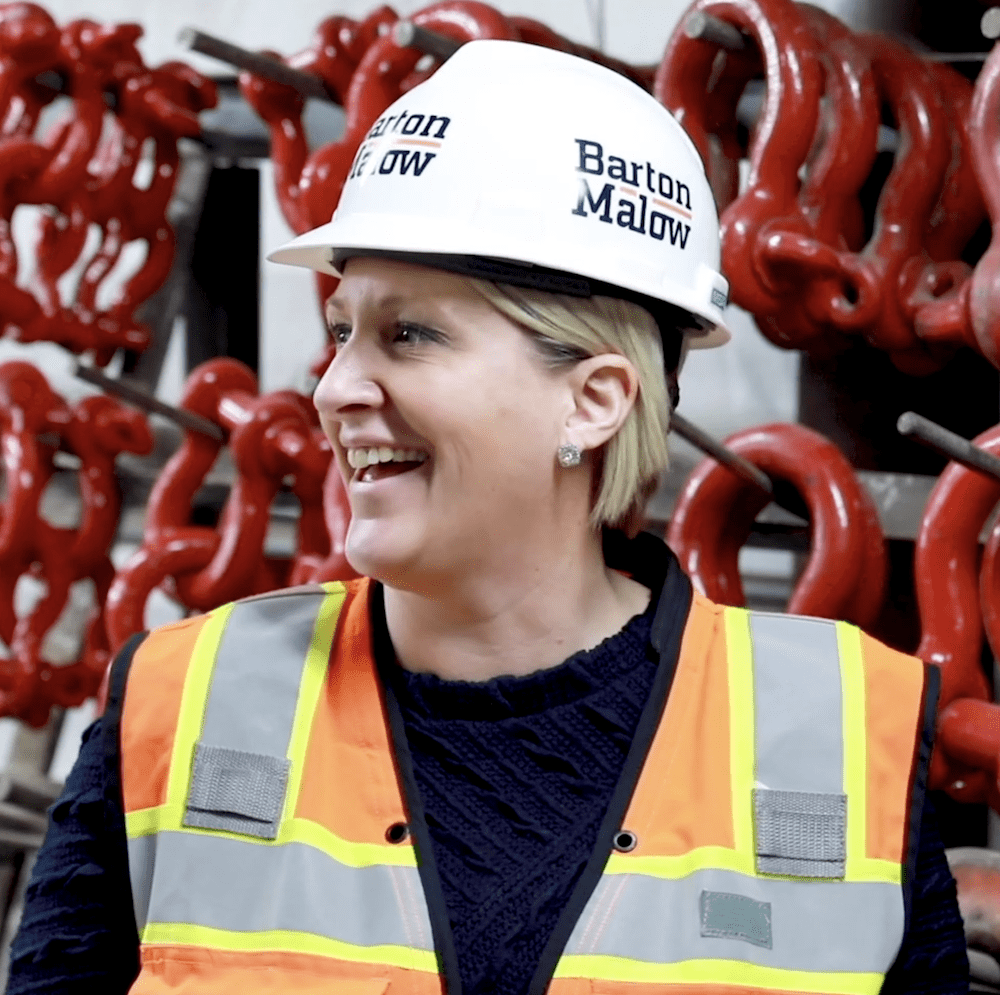 Name: Mindy Schultz, CSP
Current Role: Director of Safety for Barton Malow Company
Current Location: Michigan
Years in the Industry: 20 years
What led you to a career in the construction industry?
I started as an environmental consultant with the intention to work towards getting into the safety profession. I had an opportunity to be a safety professional on a demolition project and liked it, yet hated that things were constantly changing. So, I decided I wanted to try safety in general industry. I did that for a few years before realizing that things never changed and it was boring. I realized that I loved the change and challenges that the construction industry has to offer, so I went back into the construction industry as a Safety Director and have never looked back.
What are some of the biggest challenges of being a female Safety Director?
It always seems like you must prove yourself because it is a male-dominated industry. You often get the feeling that, because you're a woman, how could you know anything about what's going on? Another challenge is overcoming the insecurity of being the only woman in the room. You have to learn to be secure with yourself and know that you are just as capable as anyone around you.
What do you love most about your career?
I love the people. I love interacting with the workers who are doing the work, hearing their concerns, and doing what I can to help them do their job safer. Construction is a tough industry, and we have some tremendous men and women in the field working hard in some harsh conditions. Those workers are my most valuable customers. I love the challenges that I am faced with, as it allows me to problem solve and keeps me on my toes. Each day brings different challenges and is never the same. I like that.
What advice would you give women starting out in the industry?
Your gender does not define you. Be you. Be confident. Be assertive. Be soft. Don't feel like you have to hide or change being a woman to be in this industry. It is OK to show your feminine side and be empathetic. It is also OK to be assertive and stand your ground without fearing others will judge you for being "bossy." The way you handle yourself and the qualifications you have will earn you the credibility. Don't feel like you need to act like someone else to fit in.
What accomplishment are you most proud of?
This may not seem like an accomplishment, but I am most proud of the way that I have been able to build trust with my team members. I want my team to know that I care and have their best interest in mind, and I work very hard to be relatable and accountable to those that I serve.