"My reputation is more important to me than money," says Cherri Harris, Owner and CEO of Detroit-based Swint Logistics Group, an award-winning, 100% minority/woman-owned trucking and hauling firm that runs in 48 states and specializes in training, consulting, hauling, and material supply services.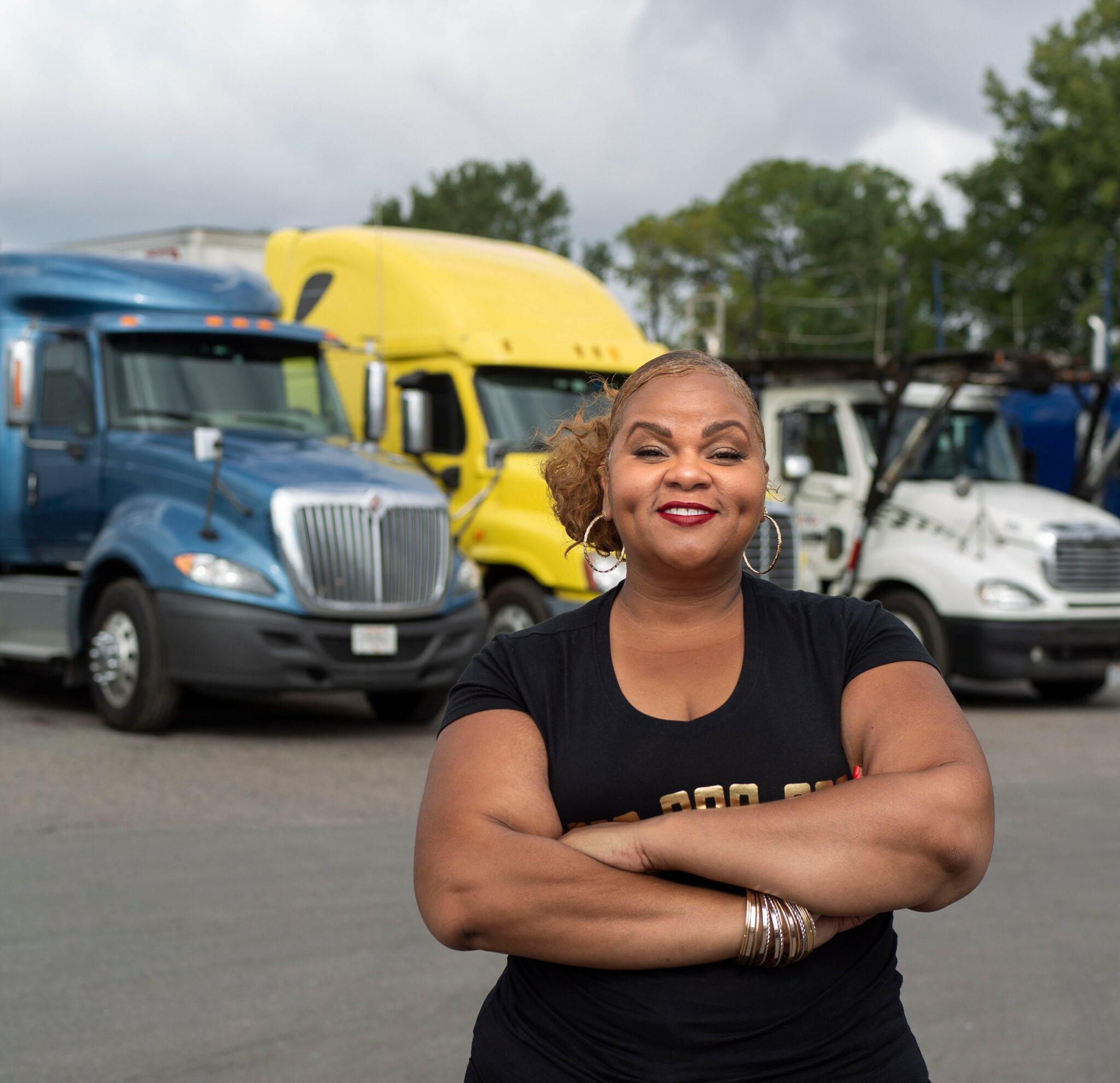 To Cherri, reputation is the foundation of growth. A stellar reputation can help you meet new people and expand your business, but more importantly, reputation precedes trust. Trust can help you earn the types of contracts that will catapult your business to the next level — contracts like the one Barton Malow awarded Swint to complete locker installation on a forthcoming criminal justice development in Wayne County.
"The most amazing part of the process is that a small firm like us could bid on something of that magnitude," said Cherri. "Each building on the site was up for bid separately, but Barton Malow trusted us with all five, so I cannot extend my gratitude enough to them for believing in us."
The contract is Swint's largest to date by a significant amount and has positioned the company for further growth well into the future – and Barton Malow will be right by its side every step of the way.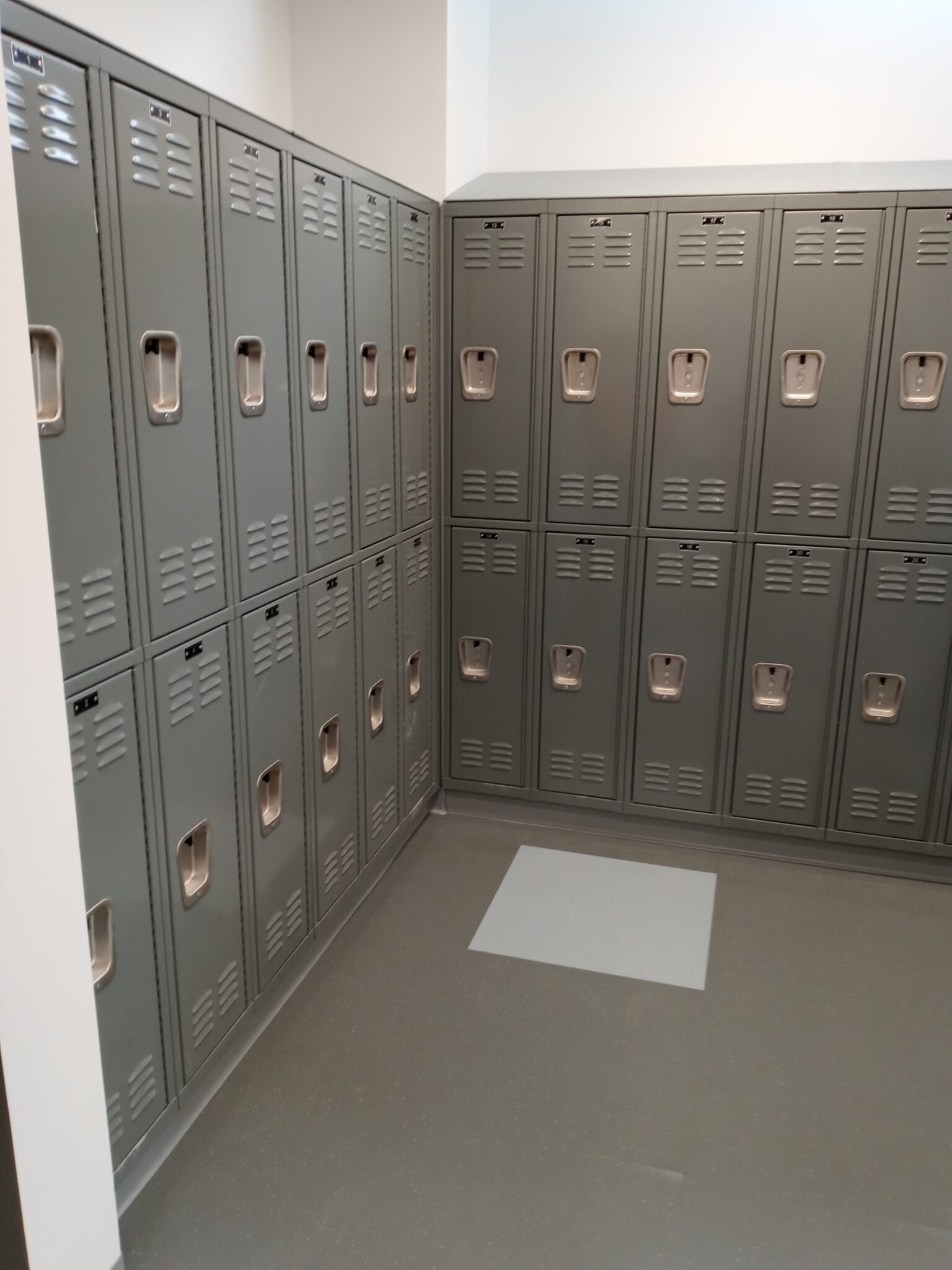 Swint and Barton Malow's relationship will continue to grow because Swint is a Motor City Contractor Fund (MCCF) participant. The MCCF is a program co-created by Barton Malow that helps Detroit contractors succeed in the increasingly competitive local marketplace by providing participants funding, mentorship, and industry-specific technical assistance.
"Barton Malow has gone beyond the extra mile to help me," said Cherri. "My project manager has helped me make changes so that I could be better for the project and better prepared for the growth that comes with it."
Stay Ready, So You Don't Have to Get Ready
Cherri's commitment to preparedness did not just spring up when she stepped into her role as Owner and CEO of Swint Logistics Group in 2015 — it's something she has been developing throughout her life. She lived in Atlanta and worked in healthcare when she first learned about dump trucks and became fascinated with their capabilities. That's all it took to decide she wanted to get into the hauling business as an owner. Still, she knew making the leap from healthcare to entrepreneurism would take significant preparation.
"I talked to my mentor at the time, and he told me I needed to go to truck driving school and learn every aspect of trucking before I start my own business," said Cherri. "So, I took his advice, relocated back to Detroit, went to truck driving school, and the rest is history."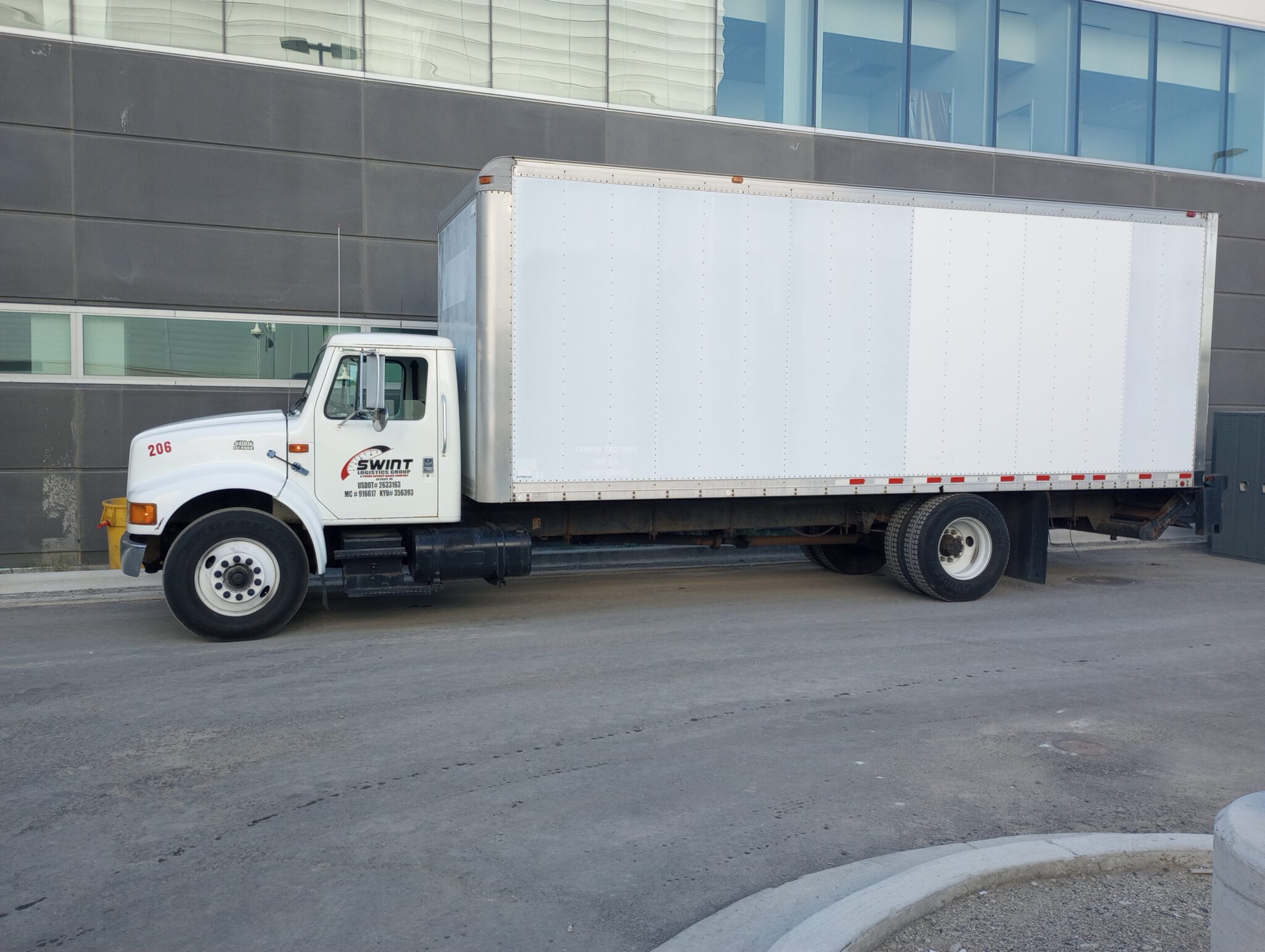 Cherri returned to Detroit with a vengeance, soaking up everything she could about dump trucks, semis, tractor trailers, VAC trucks, tanking, pressure testing for elevator shafts, pipe cleaning, CCTV operating, and more. She knew gaining experience would be invaluable on her journey to CEO because of the options it would provide her for selecting business areas.
"Every experience you pick up prior to starting your business, every career or anything you do, helps prepare you for what comes next," said Cherri. "You learn how to work with different systems and perform different techniques, and you learn how to be organized, so every experience plays a role in setting you up for future success."
Bright Horizons
After proving its locker installation capabilities on the Wayne County project, Swint is looking forward to future opportunities.
"I'm in the Barton Malow family now, which is so exciting," said Cherri. "After Wayne County, I met with my project manager, and we walked the project, talked about Swint's future goals, and discussed potential projects in Detroit."
Two organizations with Detroit roots, Barton Malow and Swint Logistics, make an ideal pairing for collaborating on projects that continue to accelerate the city's renaissance. In addition to prospects in Detroit, Swint's foray into locker installation also opens the door for opportunities in its second-largest area of operation, New York.
Cherri has the glow of someone who successfully jumped to entrepreneurism, embraced the bumps in the road, and is now primed for her best adventures yet. Her advice to anyone who wants to do the same: "Be prepared for the good, the bad, and the ugly. Be prepared for the contracts you want. Just be ready."