Meet Karen Karns, Andrea Salzer, and Bonnie Browing – three Barton Malow Company tradeswomen that help make these projects tick.
Ultium Cells: What You Need to Know About Their Project
A manufacturing venture between General Motors and LG Energy Solution, Ultium Cells is a 2.8-million-SF facility under construction in Spring Hill, Tennessee. The facility is the second of its kind (the first was built in Warren, Ohio, and a third Ultium Cells facility broke ground in spring 2022 in Lansing, Michigan). Barton Malow is contracted to build all three announced facilities.
Once fully operational, Ultium Cells will create nearly 2,000 high-tech jobs and generate more than 45 gigawatt hours of battery cell capacity. It will supply battery cells to nearby GM assembly plants for its Ultium platform-based electric vehicles.
Meet some of the Barton Malow Company tradeswomen that are bringing this facility to fruition:
Karen Karns, Labor Union Steward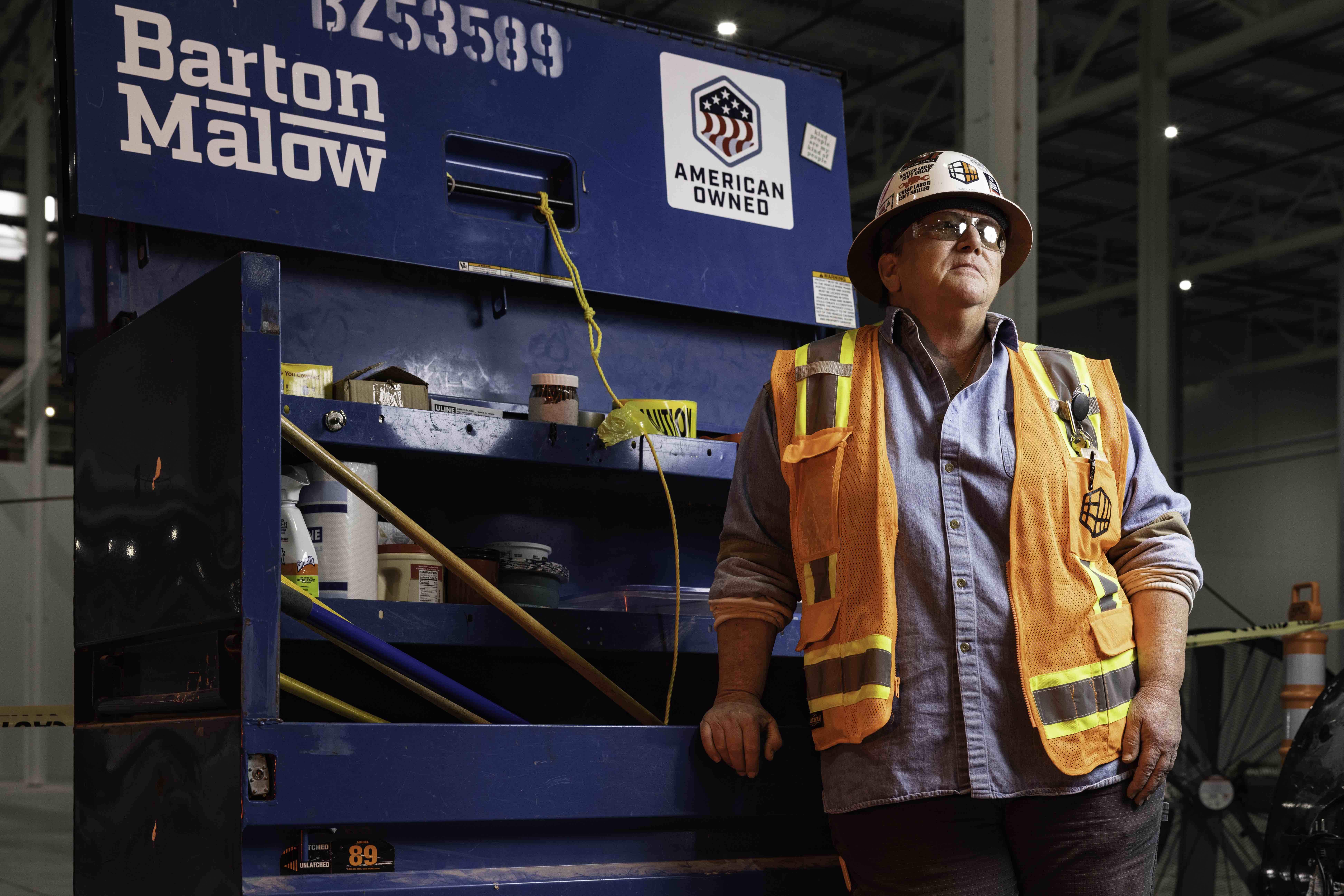 About five years ago, Karen Karns took a leap of faith and moved from her home state of Connecticut to Tennessee on the advice of friends that work was about to explode in the region.
"I was working every four to six months [in Connecticut]. It's hard to pay your bills," she says. "So I took a chance. I sold what I didn't need, threw what I had in a U-Haul truck, and came down. The second place I went after arriving was the laborer's union, Local 386. They loved my credentials and put me right to work."
Karen has been on Ultium Cells since December 2021 and, as a laborer, is expected to be on site for at least another two years.
"We're building the building that will make the batteries of the future," she says.
As a 29-year veteran of the construction trades, Karen has worked on many projects and for many companies. Barton Malow, she says, is different in all the right ways.
"The environment," she starts. "We all get along. I can go to the Superintendent or to anyone and talk to them like we're friends. There aren't a lot of jobs you can do that on. Barton Malow also has a meeting with all the union stewards every week because they want to hear what's going on from the boots on the ground. And they try to fix any problems or issues."
A personal career highlight came in July 2021 when she was selected to speak at an Ultium Cells event that hosted then-U.S. Secretary of Labor Martin Walsh.
"At that time, I was the only female union steward on the biggest job in Tennessee," she says. "That was a big deal."
Once the only woman on jobsites, Karen is glad to see more women entering the skilled trades. She's also happy to see how far the industry has come in accepting the role that women have in construction.
"We have a lot to give – we have a place out here," she says. "Can I lift 200 pounds from the ground up? No, I've never been able to do that. But we do have a place. When we remove ourselves, you can see the difference. It's this whole wheel that keeps turning, and we're involved in that.
"When I first started, women were only for cleaning. And now you have women ironworkers, women carpenters – we've come a long way. There are still people today that think we don't belong in construction. But we have a stronger following that thinks we should be here now."
Andrea Salzer, Operating Engineer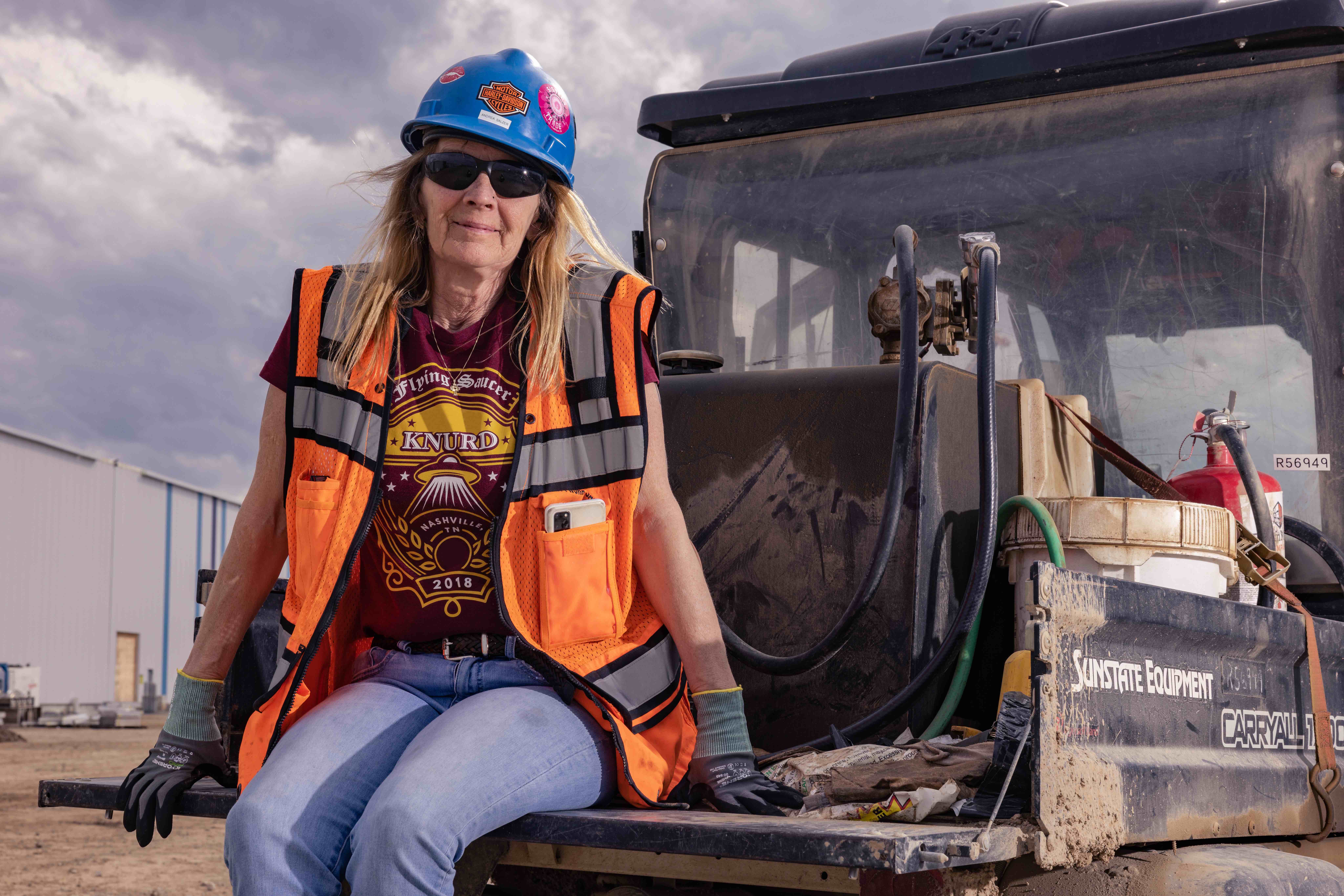 Andrea Salzer started in the construction trades as a laborer and switched to an operating engineer. She's a member of Operating Engineers Local 369. This May will mark one year since she arrived at Ultium Cells.
On working for Barton Malow: "I really like these people; I really like this company. They care about the work you do and your integrity, not your sex. To be respected, it just feels good."
On the place women have in construction: "More women need to get into it. A lot of women think, 'I don't know if I can do that.' First of all, you're not going to know until you try. Secondly, it's not as hard as you think it is. We need more women. It took us a long time to get our rights. We need to stand strong in every aspect of the workforce."
Bonnie Browning, Operator Engineer
(Editor's note: We spoke with Bonnie when she was on the Ultium Cells Spring Hill project. She has since rolled off that project and is now working on the BlueOval SK Battery Park in Glendale, Kentucky.)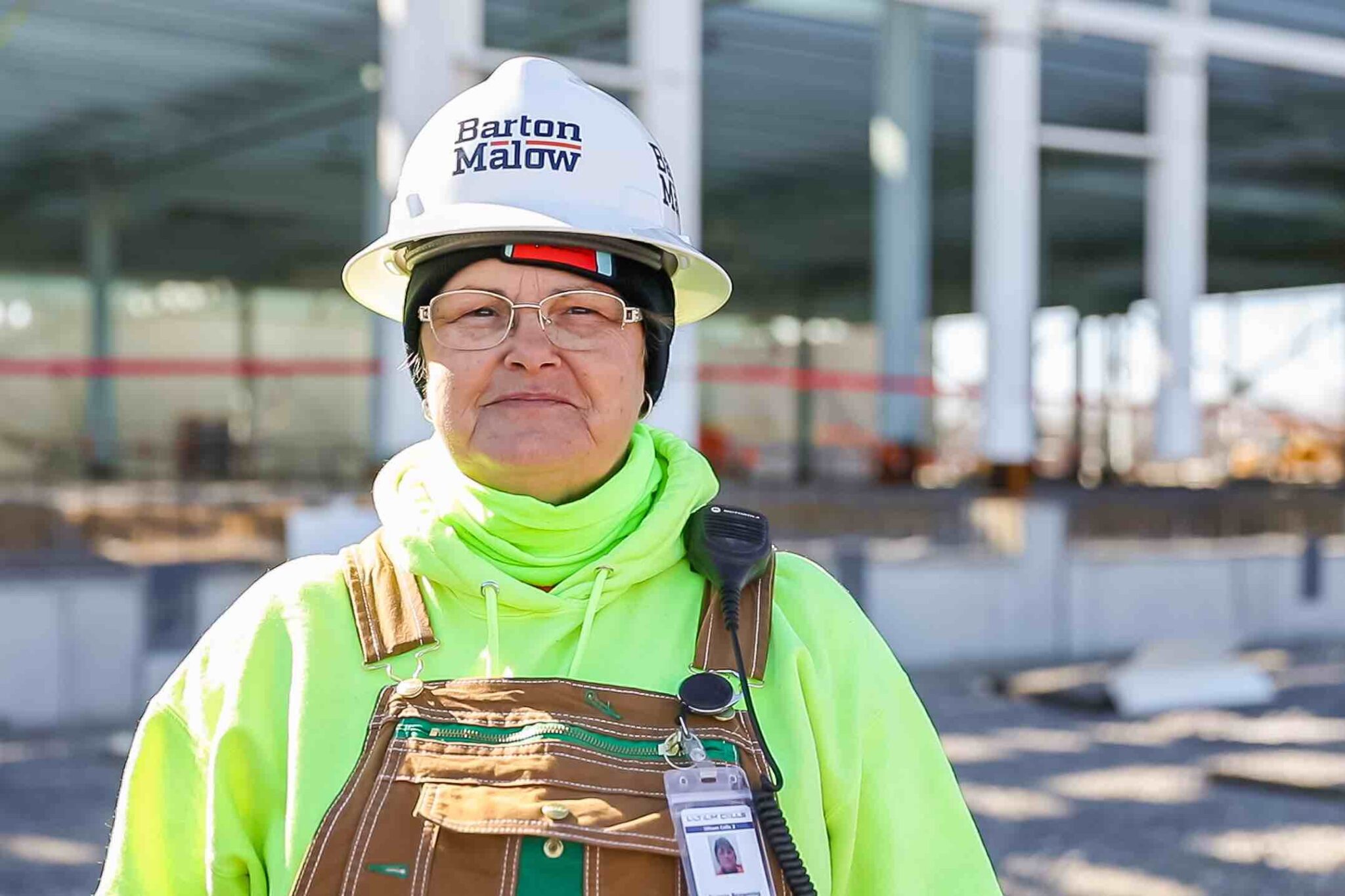 About eight years ago, Bonnie Browning entered the construction trades out of necessity. Her husband, a former heavy equipment operator, had received a medical diagnosis that prevented him from working. With a family to support, Bonnie stepped up.
She completed a 6,000-hour apprenticeship in two years and is now an equipment operator herself at Ultium Cells. She recently helped perform concrete pours of the pads, switch house, and certain floors on site.
"I hadn't even been on a riding lawnmower when I got into this," she says.
As a member of Local 181, she's one of only 115 women that make up the 4,368-member union.
"I look at it differently than most," she says. "I don't look at it as men and women out here. We all do the same job; we're all here every day."
"Barton Malow has taken me in and treated me better than any company I've ever been at. I'm not just saying that. They listen to my opinions and, most of the time, they do what I tell them," she quips.