As part of the annual Women in Construction Week, we're inviting you to meet a few of the women on site at the Plant City, Florida, project.
Soon to be a six-story, 150-bed, full-service replacement hospital and medical office building, the BayCare South Florida Baptist Hospital project site sits just north of I-4 in Plant City, Florida, about 25minutes east of Tampa. After breaking ground in the fall of 2021, construction has progressed, with the steel topping out last summer and expected completion in fall of this year.
Projects like this that have such a deep impact on the surrounding community are always a point of pride for Barton Malow and its team members, but this project also boasts another unique asset to be proud of: a greater-than-average presence of women on site. Meet some of the women that are helping to bring this project to life:
Virtual Design + Construction Manager Lis Lay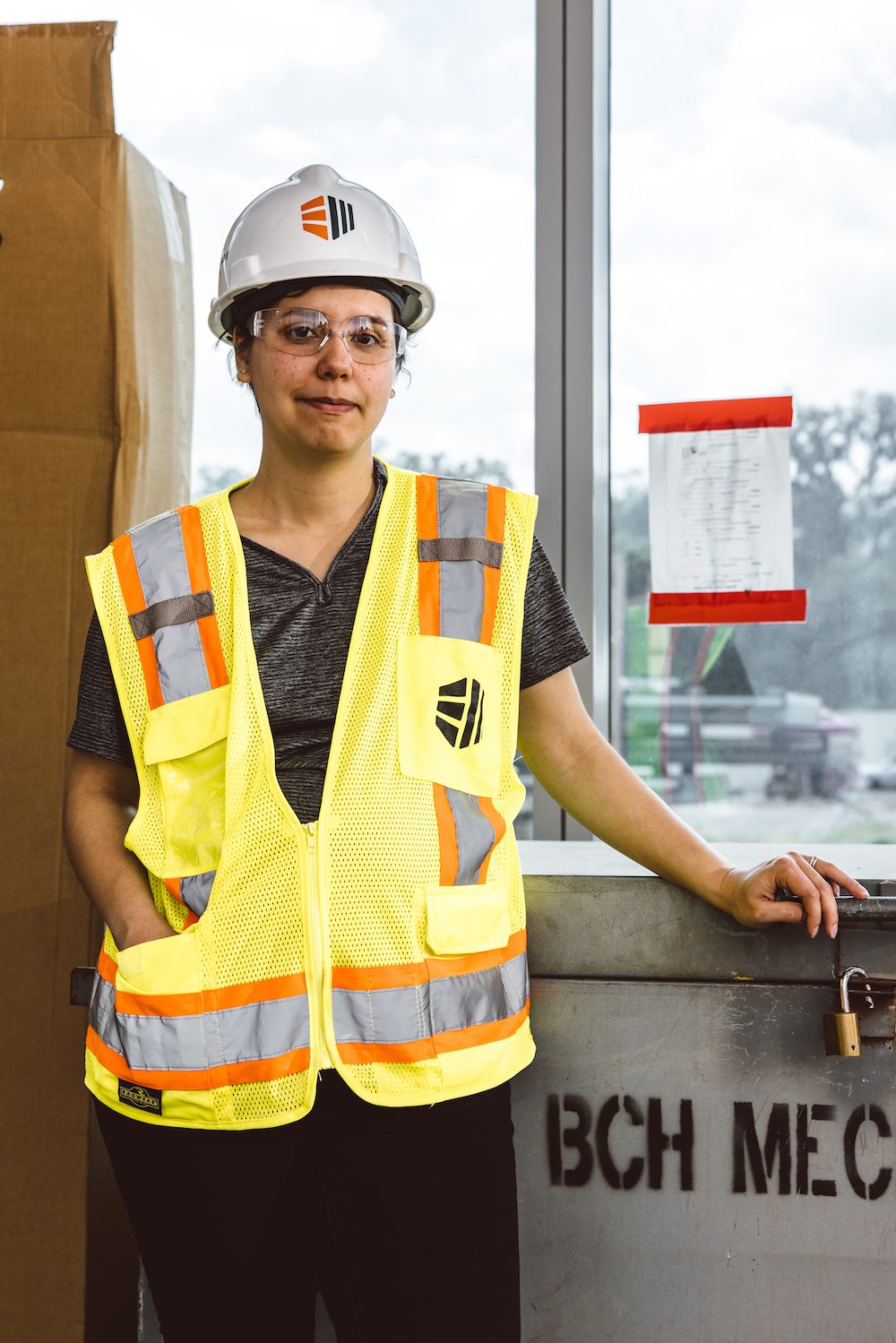 When you ask Lis how she got into construction, she calls it a "happy accident," after starting out in architecture and realizing that wasn't really for her. From there, Lis started to take more construction-focused classes, including 3D modeling and scheduling classes, which she really enjoyed.
"I landed an eight-month co-op internship while I was finishing my last semester, which turned into a full-time offer after three months," she explains. "The university worked with me to allow me to take my last two classes remotely, submit a solid 10-page paper to finish out my studies, and I entered the workforce."
Although starting as a Project Engineer, after colleagues learned she studied 3D programs, she began to split her time between Virtual Design + Construction (VDC) and Project Engineering.
"Once my first project was completed, I made the switch 100% to VDC and have never looked back," she says.
Lis has now been with Barton Malow for just over four years, working in various VDC roles. And while she isn't always out on site, she says it has been refreshing to see other women working in the trailer and on the jobsite.
"Representation on project teams, and diversity in general, helps dispel those thoughts or ideas that, 'oh I can't do that,'" she explains. "Then you see someone doing that very thing, and it is no longer an impossibility.
"Additionally, I think it is fair to say when anyone new to the job comes onto a project, there is always a need to prove oneself, but sometimes, for the female representing person, there is additional effort that needs to be put towards being heard. Having another female on a project team, there is almost a reassurance that the groundwork has already been laid to minimize biases or expel them completely."
As for advice, Lis has this to offer other women thinking about getting into construction: "I would tell them to go for it! I would tell them upfront that it's a demanding job, no matter which role you have. There will be times when you will need to put in extra hours, and then there will be lulls. It is important to learn to be at ease during lulls because once everything revs back up again, it is full steam ahead. Don't be afraid to speak up or ask questions. I asked my Superintendent so many questions about all of the things on site when I first started, but that curiosity, drive, and desire to know and understand is what is needed to excel. Oh, and be flexible! The industry is always changing, there is always a new program, new system, or construction method. When we lose our adaptability, we lose our edge."
Senior Cost Analyst Olga Dunham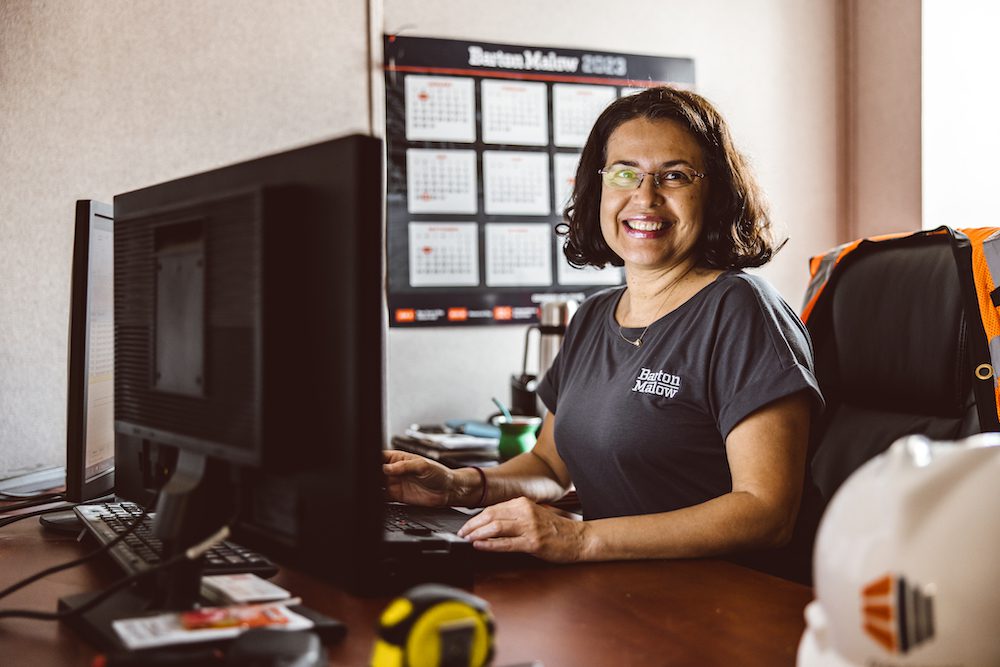 When asked what she loves the most about her career, Olga lists getting to see things fall into place, having a sense of accomplishment, developing relationships, and staying in touch with colleagues. And after eight years with Barton Malow, Olga has gotten to do all of those things a lot.
After working on a complicated entertainment project that spanned five years to now working on a healthcare project, Olga has varied experience and accomplishments.
"On my last project, there were so many challenges, internally and externally, plus the COVID-19 pandemic," she says. "The team did an amazing job of overcoming the tough times and successfully closing the project. I was fortunate to be part of the team. Now, I'm thrilled to be part of the BayCare team. To see a project reach fruition is rewarding, especially knowing the positive impact this one will have on the community."
For Olga, the challenges of the work have only made the outcome that much sweeter.
"Construction has the reputation of a tough environment, and it can be at times," she says. "But with that in mind, what industry isn't? Leadership plays an important role in setting up an environment of respect and trust. It is important to be vigilant to maintain a professional and safe atmosphere."
Additionally, she's found that having more female representation on site has also made a difference.
"Having other women on the project brings a balance to the day-to-day relationships, with positive behaviors and professional language," she says. "Bringing different perspectives to shorten the gender gap. It is uplifting to know my voice and opinion are heard for a decision being made."
Assistant Project Manager Julia Davis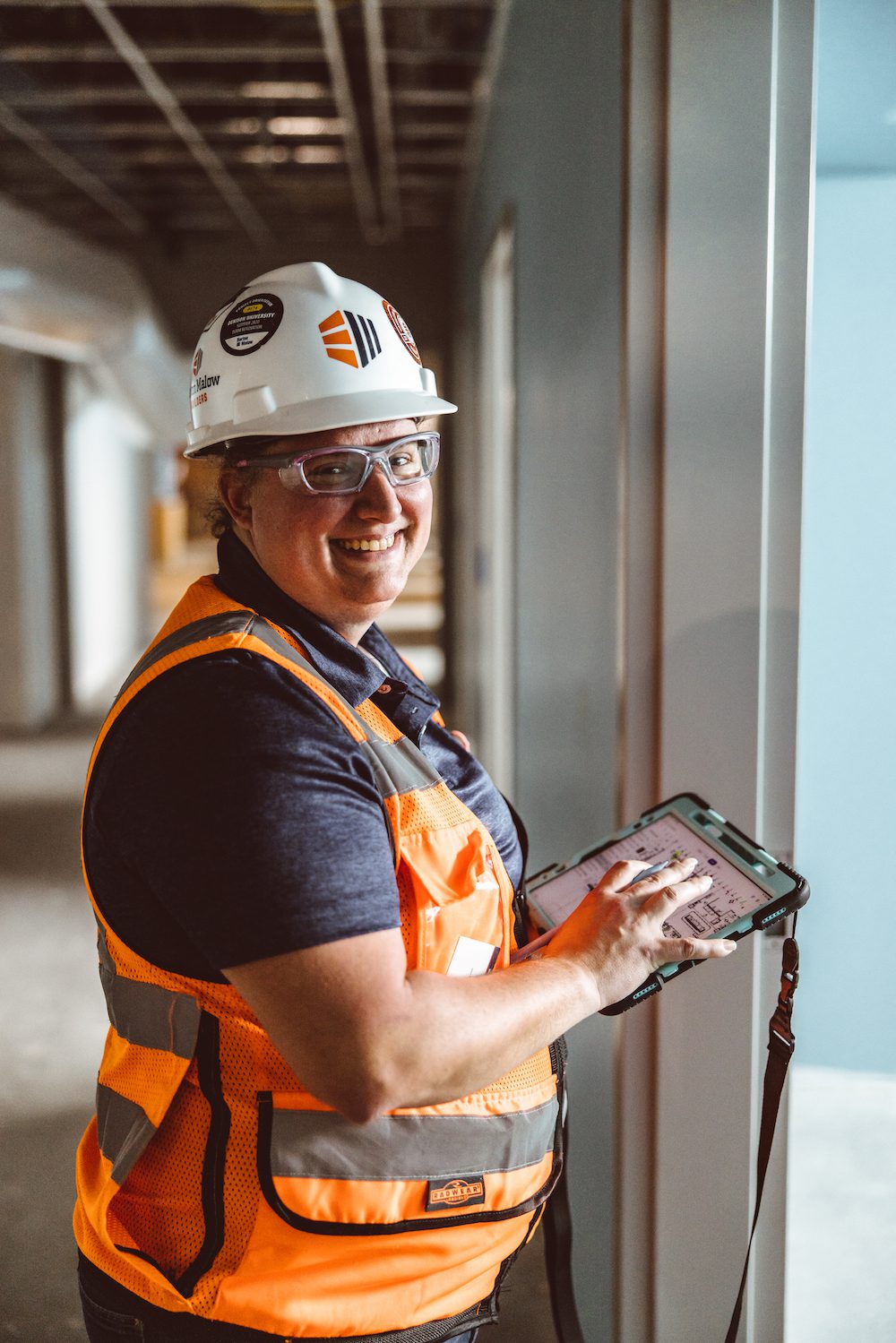 After getting her degree in Architectural Engineering at Penn State University, Julia spent six years working as an estimator and one year in VDC before realizing she wanted to get out into the field.
"As an estimator, I didn't get to see it all the way through," she says. "From the time I was little, I was always interested in building, it could have been puzzles, Legos, or erector sets. It has just been fascinating to me how pictures on paper can become something you can physically touch."
Which is how Julia ended up with Barton Malow, working as a Project Engineer before being promoted to Assistant Project Manager. It has felt like a perfect fit from day one.
"It didn't matter where I started, I was able to still really hit the ground running," she says of the difference between her estimating background and what it was like starting as a Project Engineer. "I just love the fact that the processes may remain the same from day to day, but each project is still unique."
When asked what it's been like working on a project that has multiple women on site, she acknowledges it hasn't felt that much different to her than other projects she's worked on, but also says, "I love having the various points of view each of us bring to the BayCare project."
Project Engineer La'Toya Tyson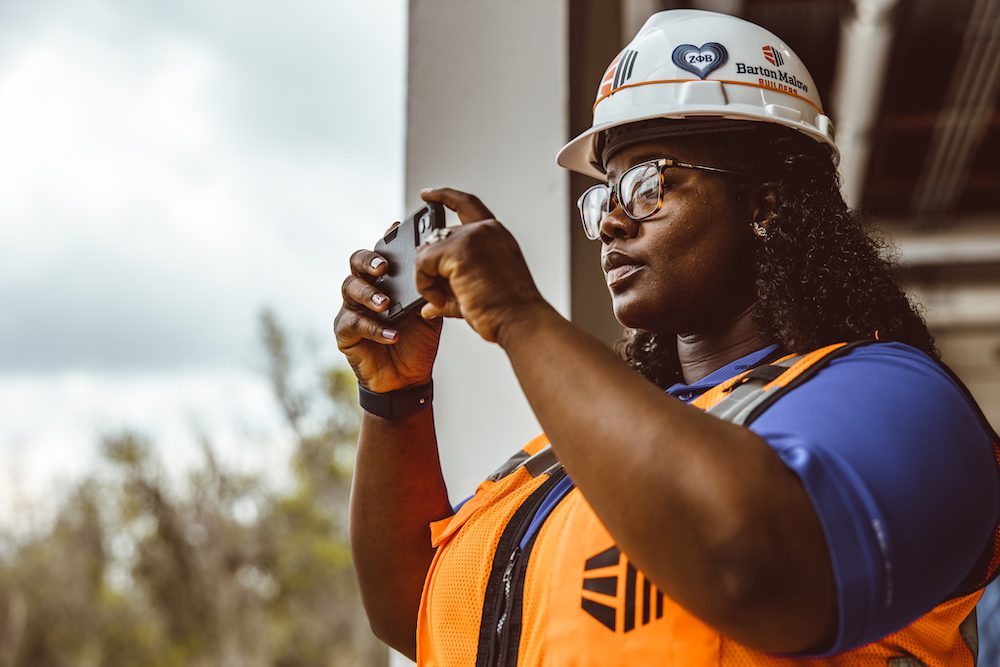 After being introduced to construction through a youth training program in her hometown of St. Louis, Missouri, La'Toya fell in love with construction early on in life.
"As I got a little older, I had the opportunity to attend tech school for half days," she says. "While at South Tech, I took up general construction trades. It opened my world to plumbing, roofing, carpentry, electrical, and interior design. I loved everything about it!"
At the urging of her tech instructor, she attended Murray State University for Construction Engineering Technology and started interning with Barton Malow at the end of her sophomore year before eventually coming on full-time as a Project Engineer.
"Since then, I've been growing and learning as much as I can from the teams and projects I work on," she says.
As for her current team, La'Toya feels that having multiple women on the same project has been a much-needed balance.
"We have a pretty atomic group of women here," she says. "I've never had a question that they couldn't answer, and while my previous projects were still great, it just felt like we were missing some extra pizzazz."
For other women interested in bringing the pizzazz to construction La'Toya has this advice to share:
"The top three things I've learned to go by are: to set your boundaries early. You're not a secretary, nor are you incompetent. To have thick skin! Situations can get hectic, so don't take everything personally. Most importantly to be yourself, even if being girly makes others uncomfortable, be you!" she says.
You can hear more from La'Toya in our special Women in Construction episode of Said Differently – Beyond the Build.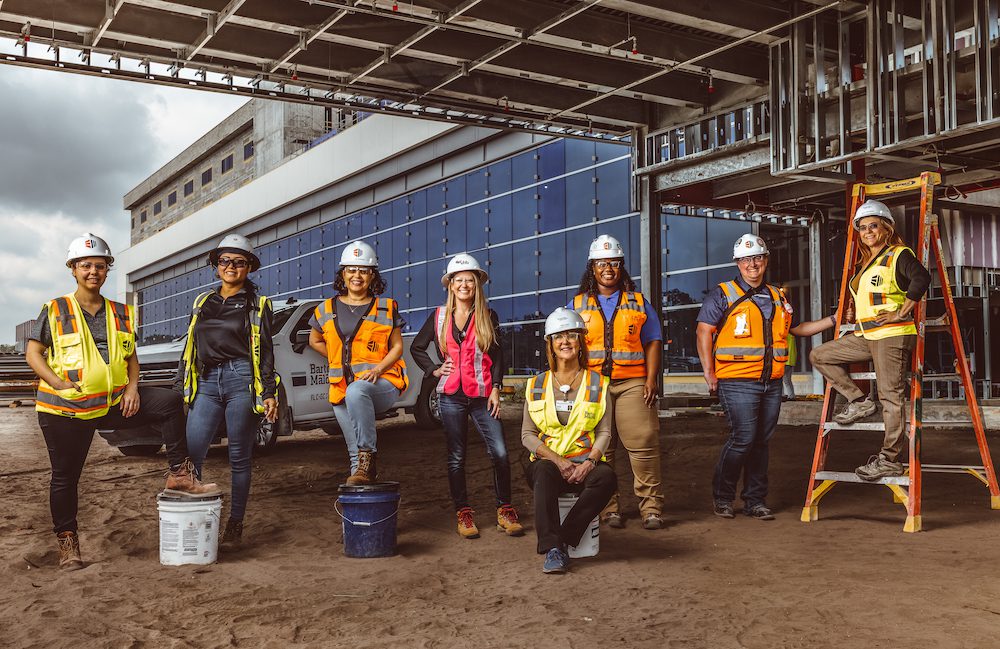 For more information about the annual Women in Construction Week, you can visit wicweek.org.
If you're interested in a career at Barton Malow, visit our careers page.