The Barton Malow Team, along with associates Grinder Taber Grinder and Allworld LLC, are excited to take on the renovations to Memphis's iconic Simmons Bank Liberty Stadium. Built in 1965, the structure has undergone several renovations and expansions, and can hold over 58,000 spectators during a regular rotation of concerts, competitions, and events. The Stadium currently acts as home to the University of Memphis Tigers, the Southern Heritage Classic and the AutoZone Liberty Bowl.
Transformative and Iconic Effects:
The renovation of this high-profile, historic stadium will have long-lasting and transformative impacts on the City of Memphis, not only for the growing local community, but for those who make Memphis a high profile travel destination.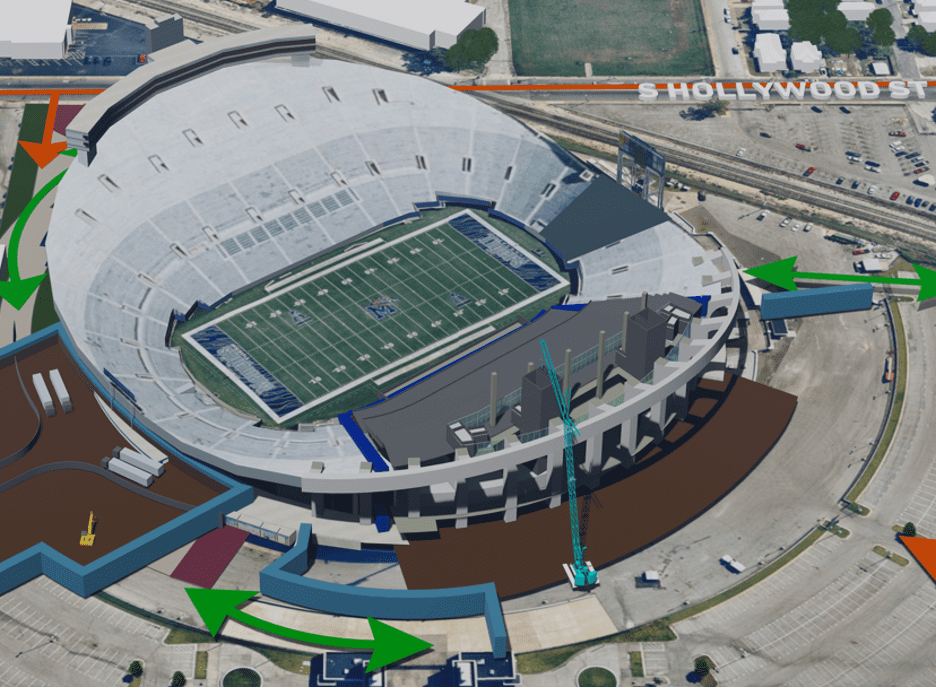 Synergy:
The Barton Malow Builders / Grinder Taber Grinder / Allworld CM team was assembled to unite all the collective strengths of our firms for this iconic renovation. A clear mission to create a team with our trade partners was put in place to execute at a high level plan for our client.
Transparent:
Understanding the goals and needs for the City of Memphis stakeholders is imperative and we look forward to collaborating with our design partner Populous. Early partnerships between Client / Designer / Builder are key to developing a detailed plan that is both collaborative and effective. Sharing ideas from experience has brought all entities together to set the expectation of a World Class Facility.
Learn more about Barton Malow's status as a Stadium Facility Builder on our Sports + Entertainment market page.