Fifteen years in, VoltAir has expanded from one to seven locations, continuing to grow as a multi-disciplined firm.
Relationships and service – it's the VoltAir difference.
It's what's helped the MEP, fire protection, and technology engineering design company grow from a single location in Tampa, Florida, to seven locations in just 15 years. Amid its growth and expansion into other markets in the southeastern United States, VoltAir has also added electrical contracting services to its repertoire.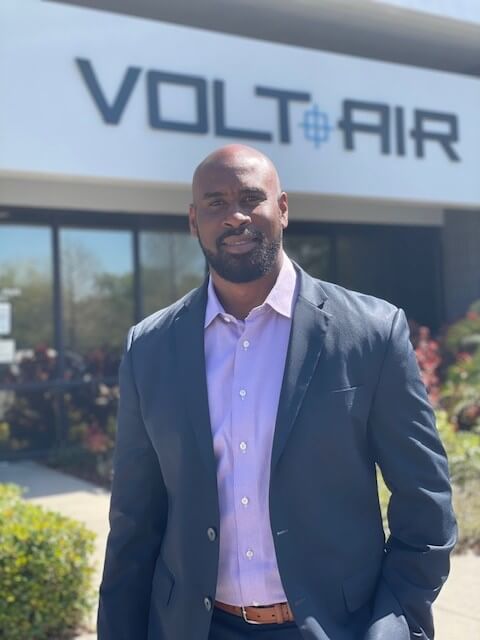 "Client relations and client services are what separates us from our competitors," says Julius Davis, VoltAir President + CEO. "It's the entire staff, from engineers and electrical contractors to business development, marketing, office administrator, assistants. We've been fortunate that we've had a great team that has developed a great culture. It's the root of our success and behind the reputation that VoltAir has created."
Forming the ideal team to assemble a great culture at VoltAir isn't easy; nor was forming VoltAir itself. For Julius, the path to VoltAir didn't occur without planning and preparation. He was working as a Project Manager and became an Associate at an engineering firm in Tallahassee for eight years, transferring to their Tampa location for another three before starting his business; the last two years of which he spent planning, saving, and researching for when it was time to go out on his own.
"I took several classes through a small business development center," he said. "I had to understand business planning, taxes, finances and also saving money for when the time came."
A few years into VoltAir's launch, he went back to school to earn his MBA to further delve into understanding the business side of things. The dedication to continuous improvement has more than paid off in obtaining new work and leveraging new partnerships. In 2021, VoltAir will work with Barton Malow for the first time in its 15-year tenure.
Moving forward, VoltAir hopes to dive deeper into niche markets, such as wastewater treatment, oil and gas, and industrial type settings. Not only would entering such markets differentiate the firm from its competitors, but it would serve as ideal complements to its current market presence in aviation, education, healthcare, office, and commercial.
"Being a young organization, we definitely have energy, the passion, and the drive to try to be the best that we can be," Julius says.