The YMCA of Metropolitan Detroit and Association of Fundraising Professionals Greater Detroit Chapter named Barton Malow Chief Community Officer Ben Maibach III as a Distinguished Volunteer for his 34 years of volunteerism that has helped support thousands of young men and women throughout southeast Michigan.
Over the years, Ben has displayed a passion for supporting young people from challenging socioeconomic conditions. He has volunteered with numerous community organizations, leveraging his business acumen to lead campaigns that have raised upwards of $30 million to meet community needs.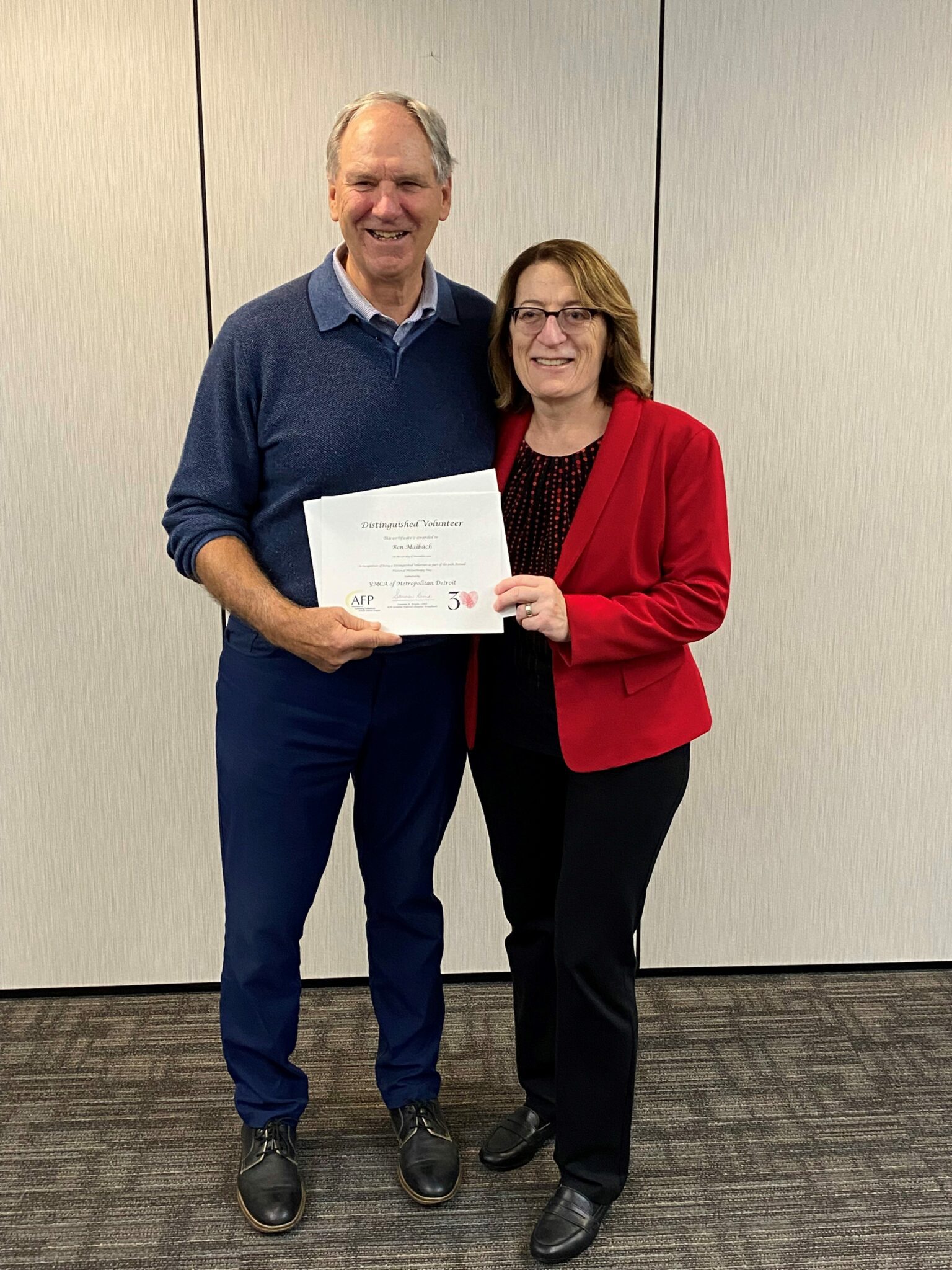 Ben was honored on Detroit Public Television during the 30th Annual National Philanthropy Day (NPD) on Sunday, November 21. The program – held in lieu of the annual in-person dinner that normally draws hundreds of community, business, and philanthropy leaders – featured a roundtable discussion with Detroit leaders about the role of philanthropy and nonprofits.
Each year, NPD celebrates the endless daily contributions individuals and organizations across the world make to meaningful causes and missions. The day provides an opportunity to reflect on the meaning of giving and all that it has made possible. The theme of this year's NPD was Stronger Together – a nod to the collaboration required to find the best solutions to our most pressing issues.
Ben has nearly 60 years of experience in construction, beginning at Barton Malow in 1962 as a Laborer, Field Engineer, and Estimator. Prior to assuming his current role as Chief Community Officer, he served as Barton Malow's President.
You can view Ben's Distinguished Volunteer profile here. Learn more about NPD and all of the honorees at www.npddet.org.