Our ultimate preconstruction and planning goals include:
Controlling the budget throughout the process
Becoming a valued member of the project delivery team
Acting as a professional resource to help guide the design to meet budget
Maximizing the owner's dollars through intelligent cost-saving alternate
Providing complete transparency—"you know what we know"
Planning the overall construction approach, including schedule and procurement methodology
No surprises, no excuses
In-House Experts
Our estimating services are handled 100% in-house by licensed architects, engineers, and former operations team members. These experts take a proactive approach, which includes early engagement from project managers, superintendents, and additional key construction staff who are instrumental to help plan the work and work the plan. We believe integrating our expertise early in the process can create confidence in our estimate, both internally and externally.
Pricing Accuracy for Every Project
One of Barton Malow's unique strengths lies in our exceptionally strong capability to provide comprehensive preconstruction services and pricing accuracy. Barton Malow's experience allows us to offer historical benchmarking that builds confidence (internal) and certainty (external) that our numbers are accurate. The depth of our services, combined with extensive experience, not only affects price, but also results in better planning, staying on schedule, the highest quality, and the safest working conditions for staff and visitors.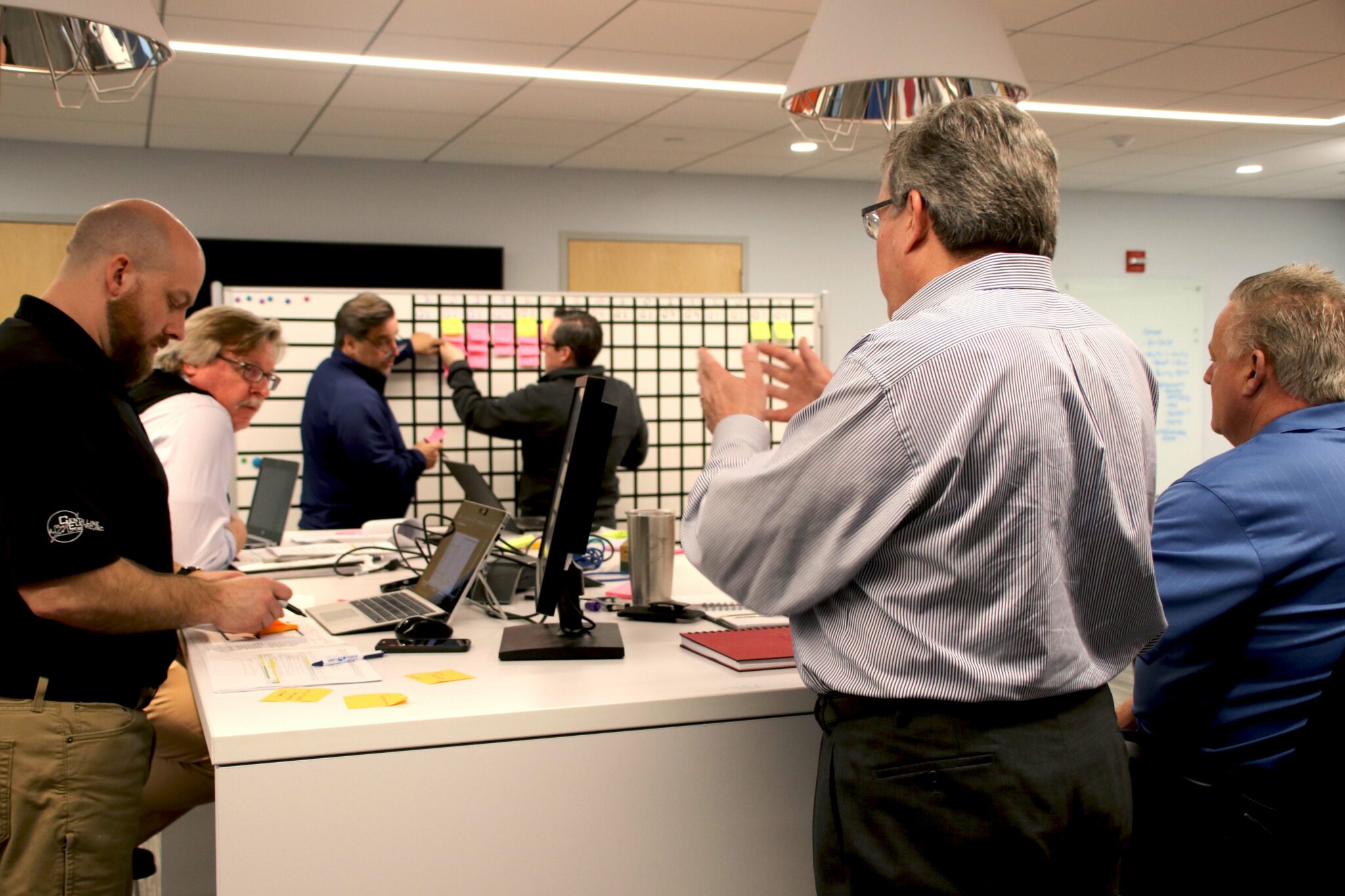 Technology Tools for Accurate Estimates
The implementation of technology improves the efficiency and accuracy of estimates. Barton Malow offers a host of Virtual Design and Construction services to support preconstruction efforts. The use of model-based estimating, 3D models, laser scanning, and virtual reality environments enable our team to accurately identify and document quantities, determine as-built conditions in existing areas, analyze jobsites for potential safety risks, and identify opportunities for offsite prefabrication and modularization. All of these outcomes result in delivering the best project possible—safely, efficiently, and with clear expectations and communication throughout.
Continuity = Project Success
Barton Malow provides leadership and collaboration for all preconstruction and planning activities. What's unique about our preconstruction team is that its job doesn't end there. The team's involvement continues throughout the duration of the project and provides valuable input in controlling costs and ensuring that you receive the biggest bang for your buck.