LIFTbuild's vertical manufacturing approach provides permanent fall protection.
LIFTbuild technology brings a first-of-its-kind vertical manufacturing approach to building. If you've read about LIFTbuild, you probably know that the technology can mitigate material delays, cost overruns, and other common pain points that bog down conventional construction. You may be less aware of how LIFTbuild prioritizes one of Barton Malow's foremost core values: safety.
How Does it Work?
A LIFTbuild structure consists of concrete structural spines (traditionally called cores) and steel-framed floor plates for the roof and floors. All roof and floor plate assemblies are done at ground level. Once the floor plates have been assembled, the exterior façade and selected building systems are installed above and below the floor plate.
During floorplate assembly, the LIFTbuild technology raises a floor six to eight feet off the ground to install mechanical, electrical, and plumbing systems at a comfortable height for trades workers. The entire floor plate is then lifted to its final position and locked into place. The process continues until the building is wholly assembled – from the top down. The unique assembly process enables reduced structural complexity, increased assembly efficiency, and standardization of components and work activities.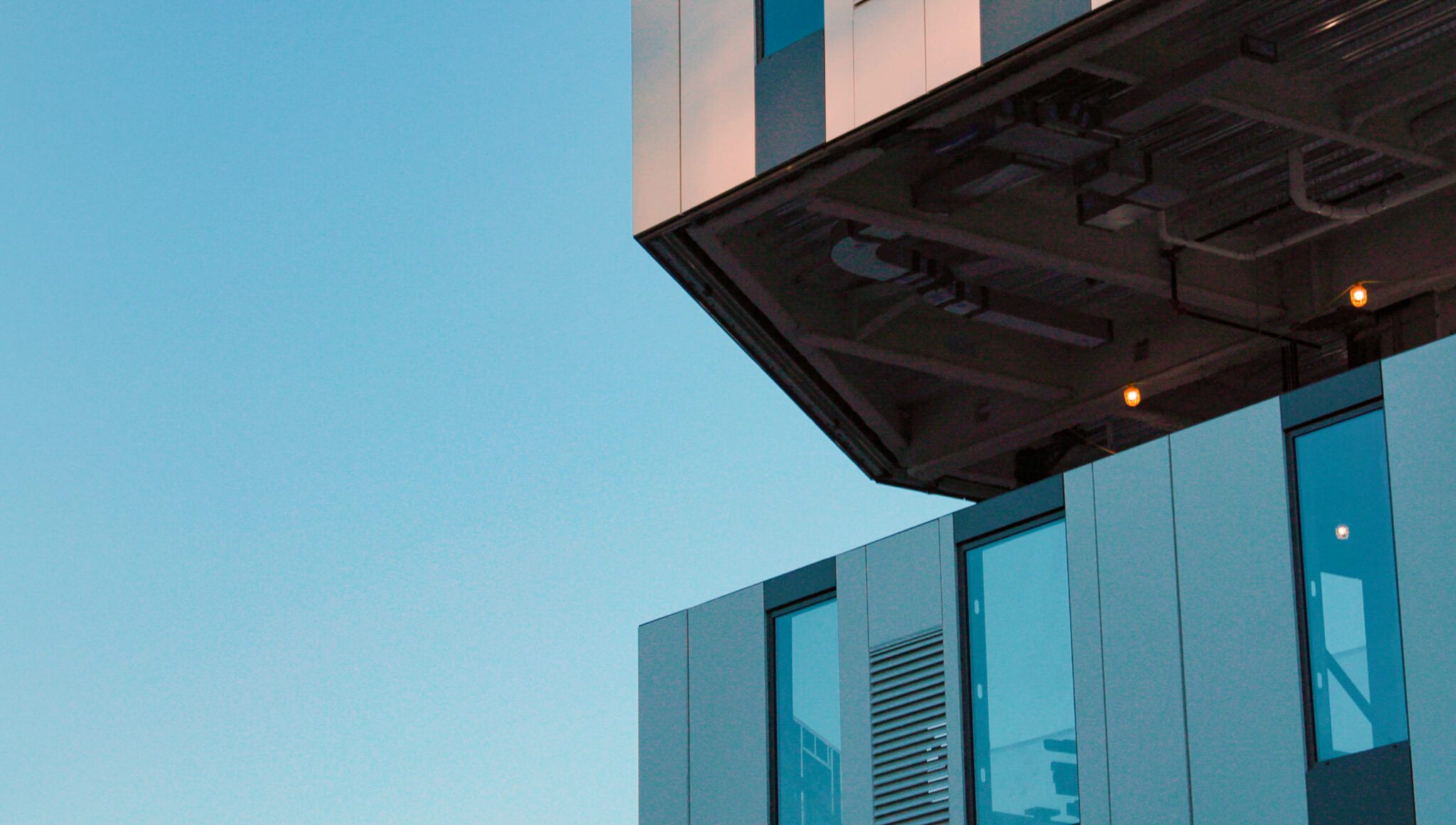 "When we lift the floorplates, the façade is already on, and the building is already enclosed," said LIFTbuild Project Manager Ryan Ramirez. "This allows our mechanical and electrical systems to be brought online very quickly, so the environment is safer, more climate-controlled, and more comfortable for people to work in every day."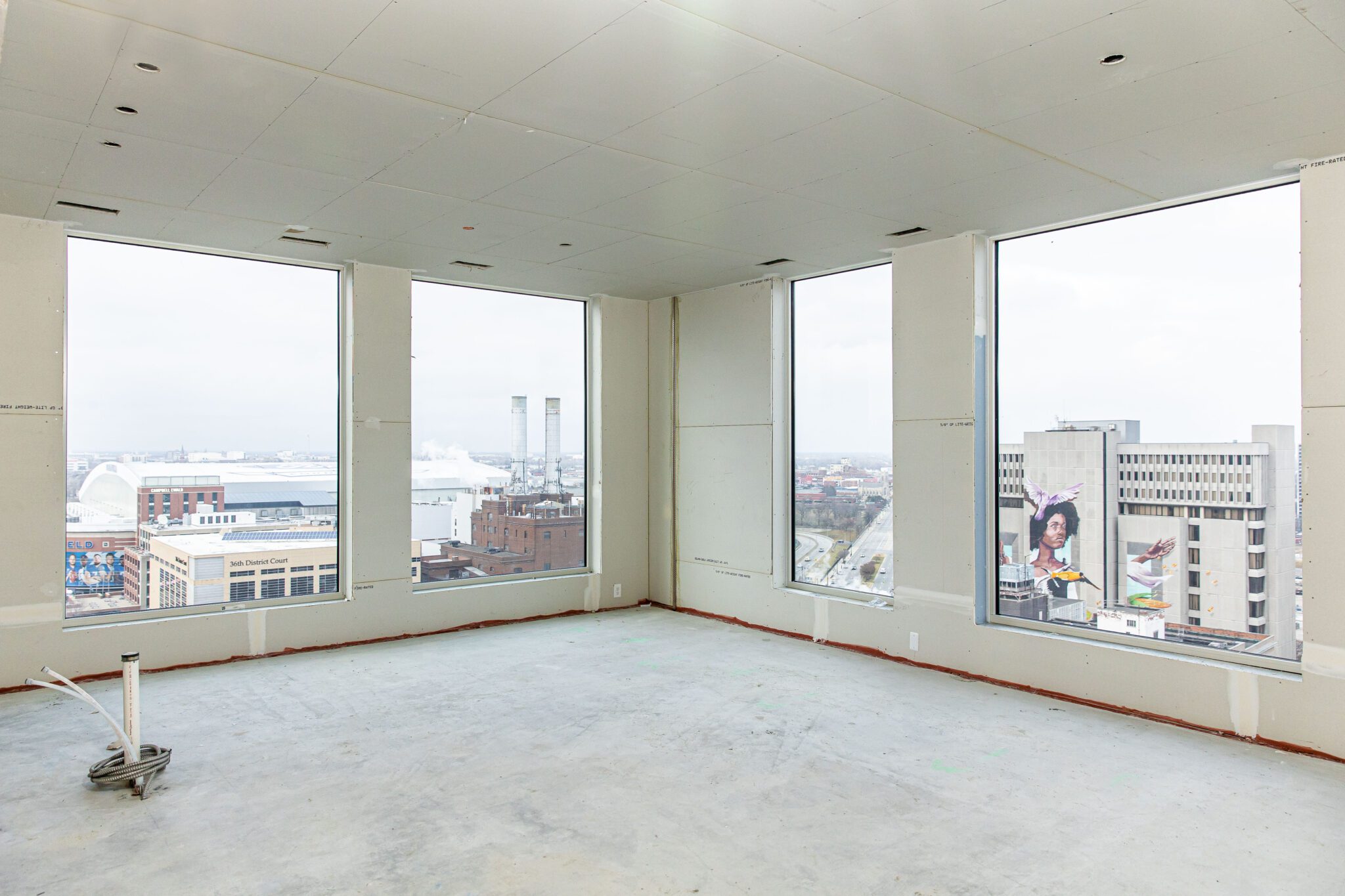 Safety First
The efficiencies achieved by LIFTbuild provide a much safer and more controlled environment for the tradespeople that perform the work. All the processes that LIFTbuild and its subcontractors completed on the ground at its first proof-of-concept project, Exchange Detroit, would potentially be hazardous if built conventionally at the standard heights that occur while constructing a high-rise building.
Events caused by gravity — specifically, various types of falls — are the leading cause of serious accidents or fatalities in the construction industry. LIFTbuild's erection sequence significantly improves trade safety by maintaining conditions where workers are not exposed to heights requiring tie-off and providing permanent fall protection from the ground level.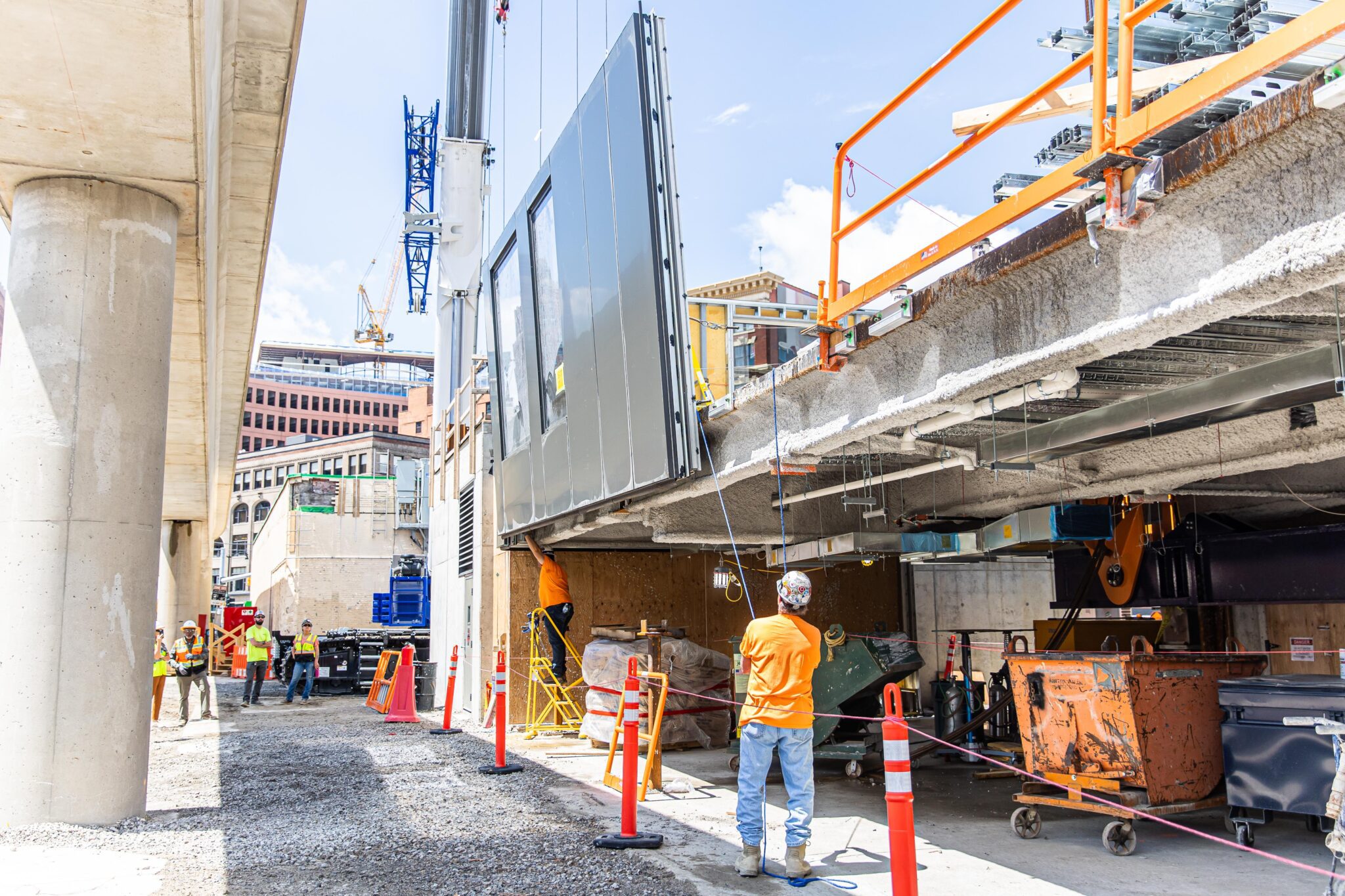 According to the latest Occupational Health and Safety Administration (OSHA) data, approximately 75% of "struck-by" fatalities involve dropped loads from heavy equipment such as trucks or cranes. LIFTbuild limits the use of this machinery. In fact, there isn't a need for cranes or any other conventional construction equipment on the Exchange Building project because it is being delivered via LIFTbuild.
"We've been in partnership with OSHA on this project from day one, and we continue to receive high praise for the safety aspects built into the technology," said LIFTbuild Superintendent David Alexander. "They are very interested in how this construction method can improve working conditions throughout the industry."
Transforming How the World is Built
LIFTbuild is a transformative way of constructing buildings that addresses many common issues in conventional construction, and one of the most significant improvements is how it keeps workers safe. The difference in a LIFTbuild project is how planning, automation, and technology are applied to construction. LIFTbuild utilizes a collaborative approach that improves overall quality and safety.
"The technology is just amazing," said Ramirez. "This has been a capstone project for me over my 20-year career, and I couldn't be prouder doing this for Barton Malow, LIFTbuild, and the entire construction industry."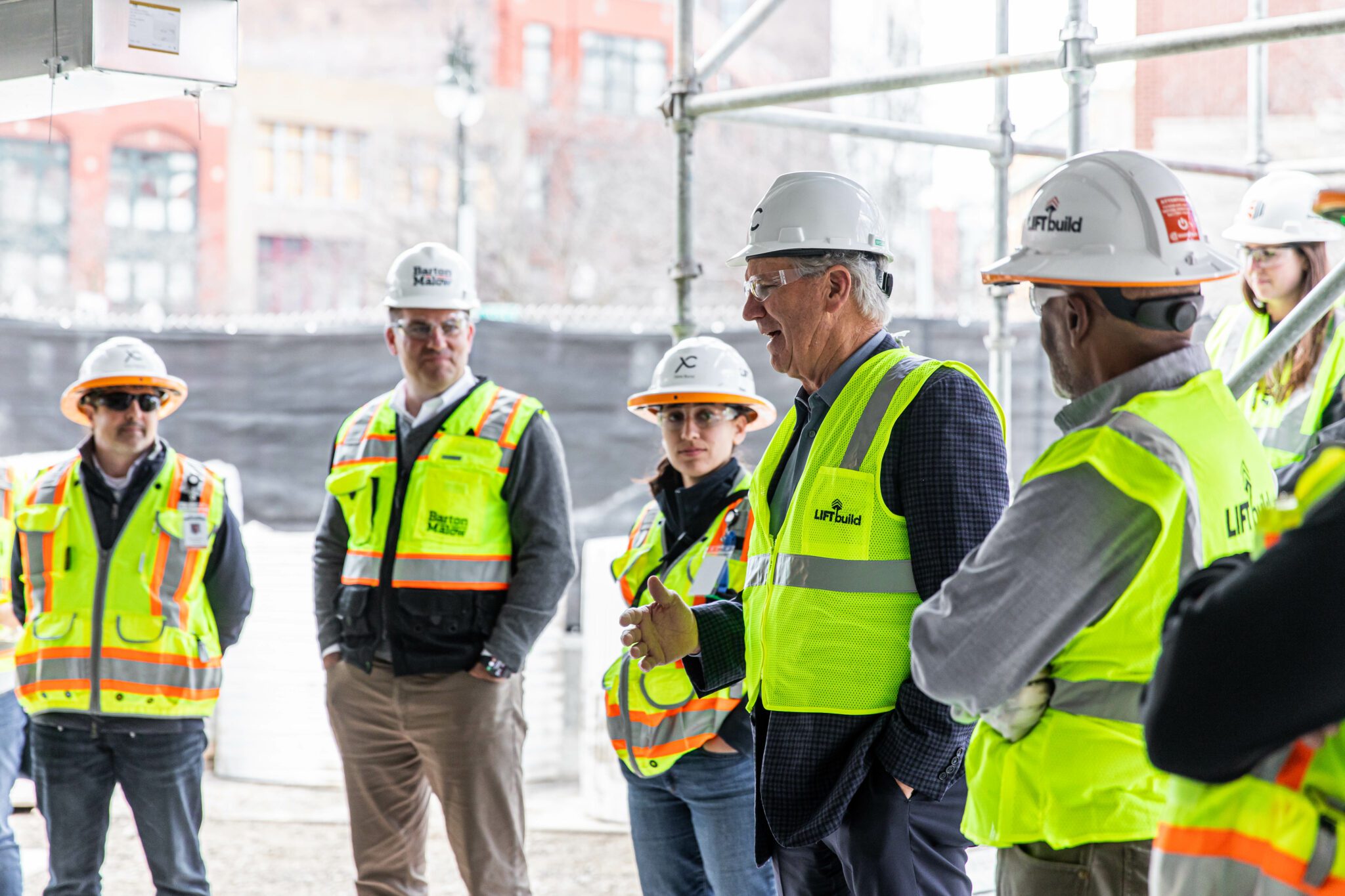 Listen now and subscribe, like, and rate us on whichever platform you get your podcasts from: | |