The new Macomb Community College Skilled Trades and Technology Center on the College's South Campus in Warren, Michigan, is now open. 
Excitement was in the air on Friday, August 11, when hundreds joined to gather for the grand opening of the Macomb Community College (MCC) Skilled Trades and Technology Center.
The 130,000-SF Center offers programs designed to prepare students for high-demand careers in advanced manufacturing, technology, and the skilled trades. Many programs will be housed in the building, including apprenticeships, computerized numerical control machining, drafting, computer-aided design, electronics and fluid power technology, land surveying, media and communication arts, mechatronics, product development, robotics, and welding. The building now includes spacious hallways and modernized classrooms – including a video production studio, clay modeling classroom, welding lab, and larger spaces for mechatronics and robotics development.
Special guests in attendance at the event included Michigan's Lieutenant Governor Garlin Gilchrist II, Macomb County Executive Mark Hackel, Congressman John James, and other local elected officials. After remarks and honors from Gilchrist, Hackel, and James, MCC President James Sawyer and Chairwoman Kathy Lorenzo expressed their excitement and thanked all involved with the project.
Once the ceremony concluded, the special guests made their way to a large banner and revealed the front of the newly renovated building. Attendees were invited inside for tours, demonstrations from faculty, and refreshments. The grand opening event was a great opportunity for community members to see firsthand the positive impact that building will have for years to come!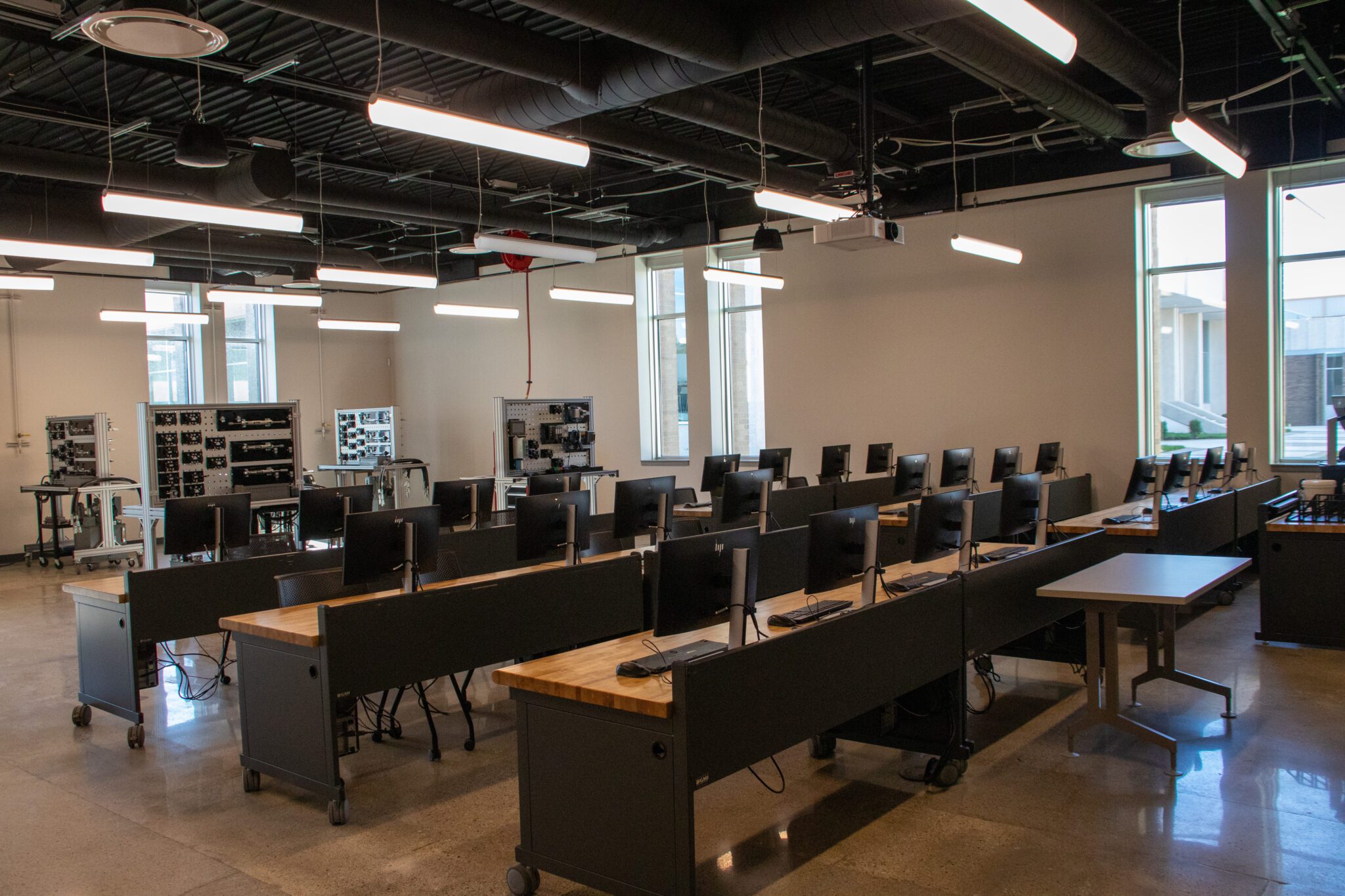 Visit our K12 Education page for more information about our work in this market.