Located at the former site of a parking garage and classroom, 3921 O'Hara Street is being reimagined as a stunning nine-story recreation and wellness center for the University of Pittsburgh. The building's purpose is described by Pitt as greater than the athletic-focused programming within. A prominent outdoor plaza and stairway will connect the lower campus with the upper hillside as part of the University master plan, in addition to serving the local community as a convenient pathway connecting the two portions of campus, addressing accessibility issues on "Cardiac Hill."
This 276,000-SF building will feature the following amenities: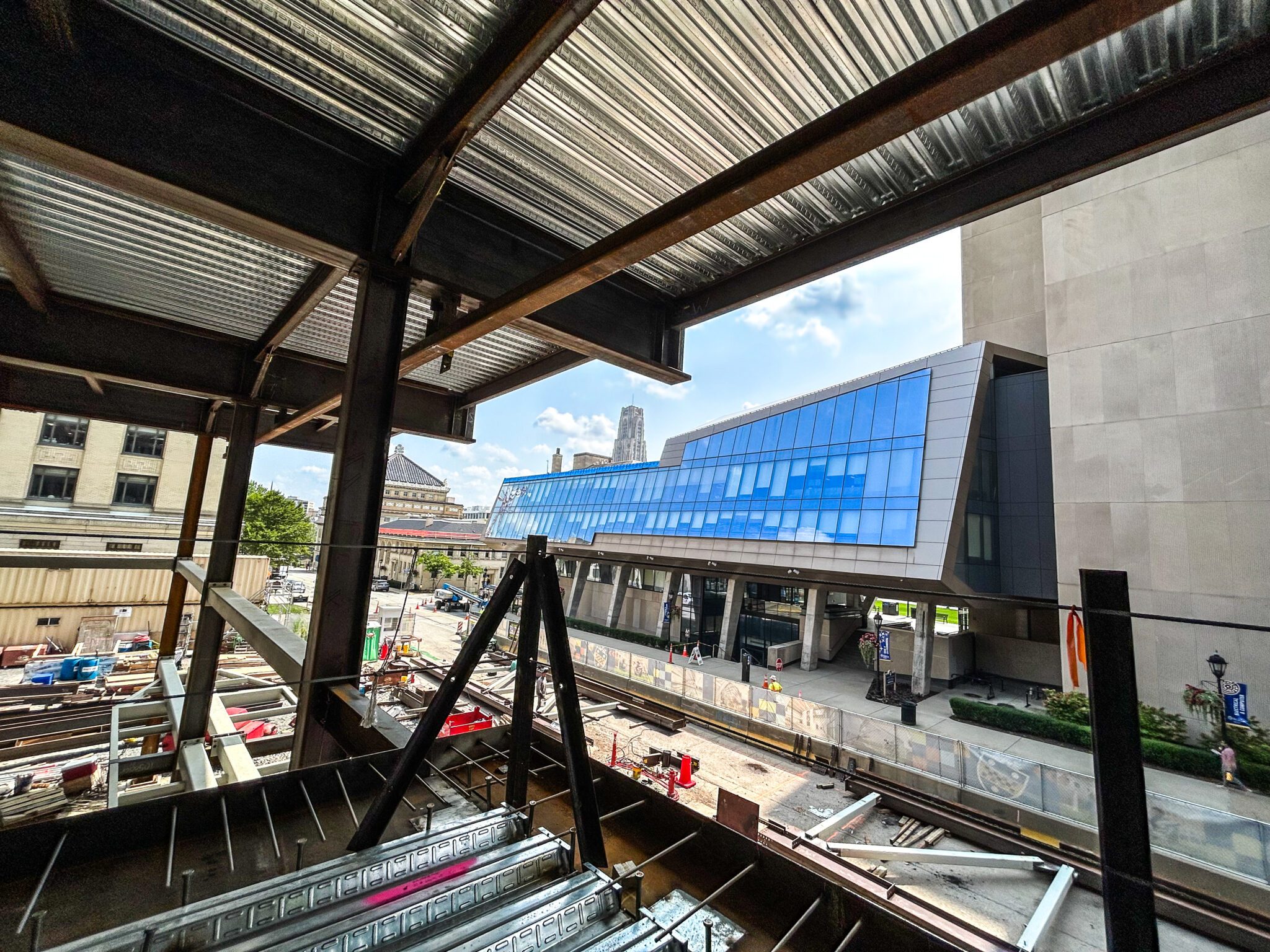 "Sky Track" Running Path
Stress-Free and Wellbeing Program Spaces
Multi-Activity Courts (Basketball and Volleyball)
E-Sports Suite
Six-Lane Fitness Pool
Climbing Wall and Bouldering Area
Multipurpose Rooms
Multiple Fitness Areas
Locker Rooms
Lobby and Juice Bar
Green Roof
Five Story Walkout
When completed, the Pitt Rec + Wellness Center will be nine stories high from O'Hara street and five stories from Dammond Drive. Barton Malow is navigating the steep topography with JV partner, Mascaro, having broken ground in June 2022. Preparing the steep grade requires vigilant safety protocols and coordination in this tight urban setting. Everything from the rock profile and minimizing vibrations to material deliveries poses a challenge to the team from both a construction and logistical standpoint. With a focus on good communication and planning, our crew is navigating multiple ongoing construction infrastructure improvements projects which transverse our jobsite, occupied buildings to the east and west, and a busy city street to the south.
To learn more about our Education portfolio from student wellness centers like this to multi-use academic buildings, visit the Higher Education Market page.