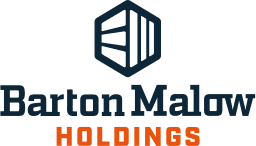 Neal Morton
Senior Vice President, Risk Management
Neal Morton serves as Barton Malow Holdings' Senior Vice President of Risk Management, and also oversees preconstruction and planning activities for Barton Malow Builders. Neal is a twenty-six-year veteran of the construction industry and is currently providing his leadership to enhance Barton Malow's risk management program, producing better alignment with our safety initiatives while also leveraging the company's insurance programs. Neal works tirelessly to help Barton Malow's goal of building it safe, with no exceptions.  
In addition to providing leadership for Barton Malow's construction safety and risk initiatives, Neal dedicates his time to sharing his knowledge with industry organizations by presenting at industry conferences including the Autodesk University, Associated General Contractors In-House Risk Managers Surety and Risk Management, and IRMI Construction Risk conferences. 
Neal holds a Master of Business Administration degree from Eastern Michigan University and a Bachelor of Science degree in Environmental and Construction Management from the University of Michigan. He has been honored with the Building Design & Construction's AEC 40 under 40 award.
Did You Know
Neal played college basketball for two seasons at Michigan, where he was teammates with Jimmy King and Ray Jackson of the famed "Fab Five."