Barton Malow aims to enhance growth and exceed workforce goals within the communities we build by developing and strengthening viable business and employment opportunities. We continually assess manpower needs, create pathways for a strong talent pool, and develop partnerships within contractor communities and the local union halls. We also seek to employ local residents, including those of the immediate surrounding neighborhoods of our projects, and partner with vocational and Career Technical Education (CTE) schools, career day roadshows/job fairs, workforce outreach events, and various community resource organizations.
Ready. Set. Build!
READY. SET. BUILD! is an informational workforce expo that showcases the skilled trades throughout the construction industry. Job seekers learn about the various trades through hands-on demonstrations and video presentations. Attendees meet union apprenticeship school directors and interact with contractors to learn the process for entering the construction industry. Workforce training and community support partners are also onsite to help residents overcome barriers that may limit entry into the skilled trades.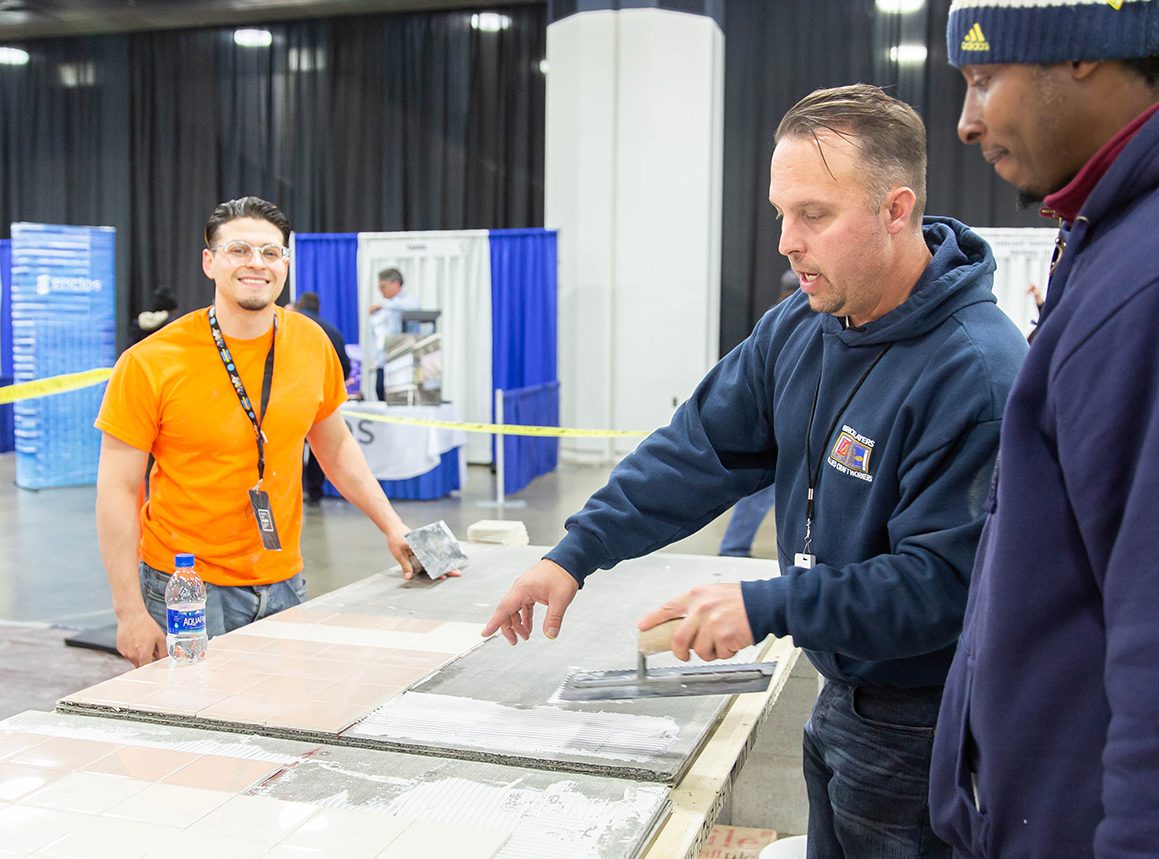 Barton Malow Boot Camp
Created in 2016, the Barton Malow Boot Camp is a six-week paid work experience program that provides an opportunity for area residents between the ages of 18-24 to learn industry fundamentals. The training focuses on the experience needed to enter a career in the skilled trades. The program is an industry outreach collaborative with our clients, local government, trade unions, and professional development partners seeking to create a viable talent pool to support the industry's trade labor shortage.
The 120-hour program includes a historic overview of the construction industry and culture, financial literacy, OSHA and soft skills training, information on apprentice career paths, on-the-job training in concrete, heavy civil, and much more. Every boot camper is assigned a Barton Malow mentor, a skilled tradesperson on the project site, who spends two days per week during the program giving career guidance and hands-on demonstrations to the participants.
Participants in this program will come from a variety of sources, including: Barton Malow workforce database, career fairs, local career and technical centers, vocational schools, technical colleges, building trade unions, employment service providers, and labor-management groups. Our goal is to not only provide opportunities for training but to promote continual growth.
Interested in applying?
Build your career with Barton Malow.
Looking to partner with Barton Malow as a workforce training provider?
Complete our questionnaire and a member of our team will follow up with you.