The annual peer recognition program is now in its 15th year at Barton Malow.
For the 15th consecutive year, Barton Malow has honored team members through its Awards of Excellence program, which is unique in that recipients are nominated by their peers. Winners were honored in four awards categories: Builder, Leader, Impact, and Craftsman.
Builde​r Award Winner: Carlos Gonzalez, Superintendent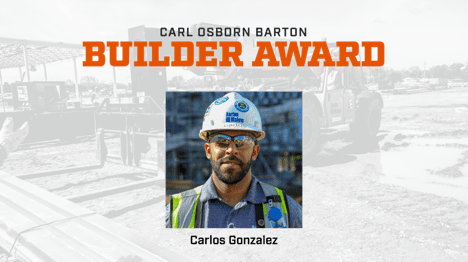 "Carlos is a consulate team player and very humble in many ways. He worked on so many unique and challenging projects during his time and achieved success and gained respect from his team members on each of those projects. The list of projects is pretty impressive, sports, education, entertainment, and hospitality – he's done it all." – David Price, Senior Vice President​​​
The Builder Award is in honor of Carl Osborn Barton, one of the founding principles of Barton Malow. It's annually presented to a team member who has job site responsibility and displays excellence in some or all of the following:
Completes projects on time, within budget, and with minimal issues
Maintains satisfied customers
Excellent builder acumen
Maximizes profitability
Supports diversity and has strengths in safety, teamwork, quality, planning, organization, and mentoring
Leader Award ​Winner: Kevin Zeleji, Director of Field Services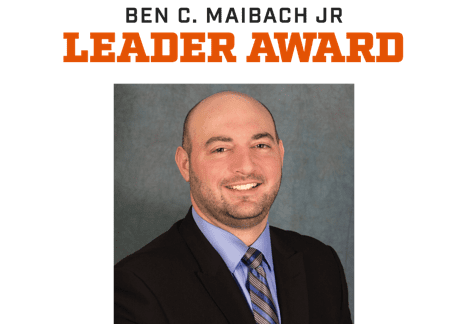 "Kevin communicates with transparency and is forthright with his expectations. He is always willing to go above and beyond." – Steven Freed, Senior Vice President
The Leader Award honors Ben C. Maibach, Jr.'s career from laborer in 1938 to Chairman Emeritus of Barton Malow Company. It's annually presented to a team member who displays excellence in some or all of the following:
Behaves with integrity
Demonstrates compassion
Community involvement
Supports diversity
Ability to inspire or motivate others
Mentors and develops others
Makes you want to be a better person
Impact Award Winn​ers
Charlie Sullivan, Project Manager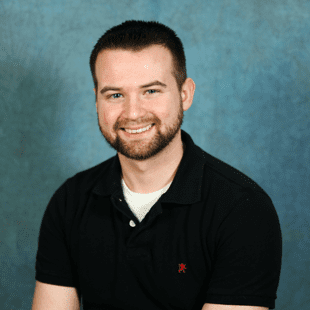 "Charlie embodies all the characteristics of this award. Improving work, influencing lives, and strengthening the community. He is the ideal team player. He truly helps the whole team, not just Barton Malow, but our subcontractors and our client." – Matt Lentini, Vice President
​Strategy 6 Technical Cutover Team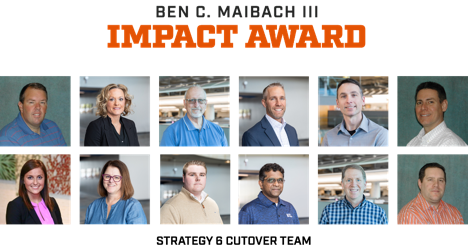 Tom Ferrante, Senior Project Analyst; Matt Gorske, Senior Project Controls Manager; Dan Kanopsky, Corporate Controller; Russell Manning, Senior Application Architect; Robert McCrackin, SAP Support Analyst; Kumar Natarajan, Senior SAP FICO Analyst; Vince Notarantonio, Director of Enterprise Systems & Strategy; Brandyn Richmond, SAP Solutions Manager; Kristen Stachura, Director of Payroll Services; Elizabeth Sullivan, SAP Analyst; Will Toler, Senior Applications Developer; and Sharon Werner, Leader of Special Projects.
Note: The core Strategy 6 cutover team met regularly since early September 2019, however, there were many other team members who contributed to the successful cutover.​
This team worked behind the scenes for months making sure that everything would be ready and working on the back end as we evolved from a Company to a Family of Companies last April.
"This team worked to successfully execute a project that was originally thought of as impossible, or needing external consultant help at the least. Strategy 6 touched every area of the business, and it was obvious from Day 1 that it would not be a successful project if we didn't work together."
The Impact Award honors Ben C. Maibach, III for the lasting impact he has made on team members, the industry, and the community. It's presented annually to a team member who displays excellence in some or all of the following:
Influencing Lives: Made a significant, positive impact on the personal or professional life of a Barton Malow team member or individuals elsewhere.
Improving Work: Significantly improved the workplace (a work activity, the work environment, client relationships, etc.) with positive energy, innovative thinking, and collaboration.
Strengthening Communities: Demonstrates a passion for strengthening our communities, protecting the environment, or has found other ways to make a meaningful social impact.
Craftsman Award Winner: Rudy​ Schultz, Ironworker Journeyman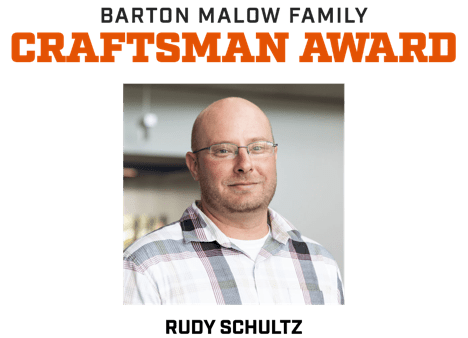 "Rudy led 60 ironworkers, using five cranes that erected 7,000 tons of steel in just four months with zero recordables. This was incredible. These are numbers we can put up against anyone nationwide. It's Rudy's balance of passion with rock solid, laser focus that makes him successful and will continue to make him successful in the future." – Mark Braekevelt, Project Director
The Craftsman Award recognizes a Journeyman, Foreman, or General Superintendent who demonstrates superior technical performance. It's presented to a team member who demonstrates superior technical performance and displays excellence in the following areas:
Delivers quality workmanship
Follows safe work practices
Demonstrates passion for the trade
Willingly shares knowledge and encourages the development of others
Respected and trusted by the team
Supports and mentors aspiring apprentices ​