Barton Malow is featuring a few of our female team members and their stories this week in honor of the National Association of Women in Construction's annual Women in Construction Week.
This week is Women in Construction (WIC) Week and, in celebration, we're sharing a profile of Cost Analyst Beth Overmyer's career. WIC Week is an annual event put on by the National Association of Women in Construction (NAWIC) to highlight women as a visible component of the construction industry. Throughout the week we'll be sharing more features of our incredible female Barton Malow team members here on our website and on social media. We invite you to also participate by recognizing the women in construction who inspire you, and if you're posting on social media make sure to use #WICWeek2022.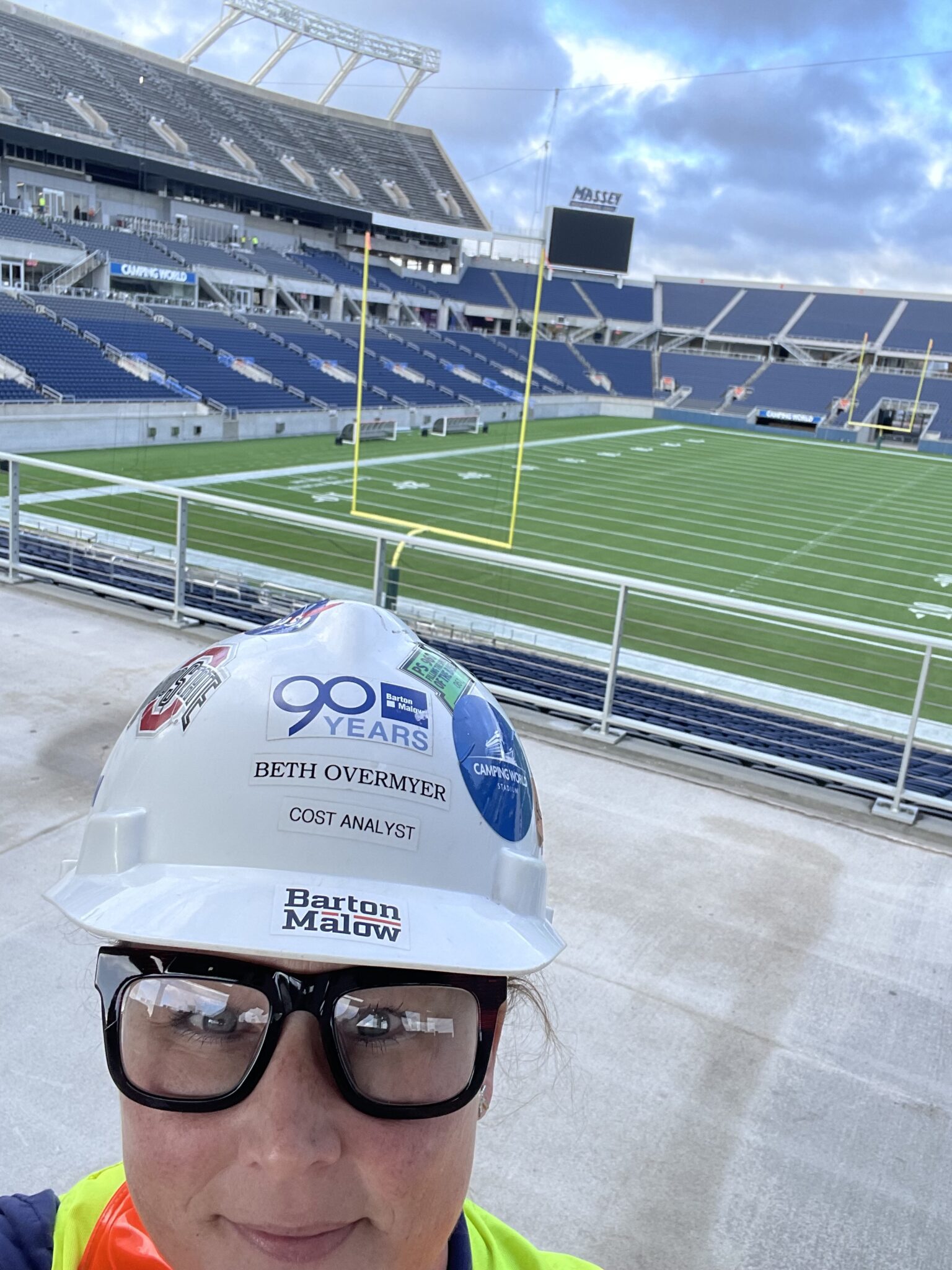 Name: Beth Overmyer
Current Role: Senior Cost Analyst – transitioning to Senior Project Solutions Engineer
Current Location: Orlando, Florida
Years in the Industry: 15+
What led you to a career in the construction industry as a Cost Analyst?
I had been working in politics for about 10 years. In a particularly brutal primary election for Governor, I started reconsidering my life in the political realm. The dog-eat-dog nastiness just wasn't for me. At the same time, my husband had a great opportunity to go on the road as a Construction Safety Manager. I took that opportunity to step away from politics and reassess. I was later approached by an electrical subcontractor to be an office manager on a Flue Gas Desulfurization (FGD) project at a large power plant. I have never looked back.
What are some of the biggest challenges of being a woman working in construction?
Trying not to come across as too assertive with some audiences.
What do you love most about your career?
I love the diversity of projects that I have been involved with at Barton Malow, including power plants, stadiums, entertainment venues, civil infrastructure, and higher education work. Each team is so different. At the end of a project, it feels like the end of summer camp as a kid — sad that it is over, but hoping to see my friends again on the next one!
What advice would you give women starting out in the industry?
The construction industry offers unending opportunities for women to aspire to any level! I have never once felt that my gender held me back or did not qualify me for a position within the enterprise. Plus, it's awesome to wear jeans and boots every day.
What accomplishment are you most proud of?
My first job with Barton Malow was as an entry-level payroll clerk, keying time for 500+ trades workers. I knew if I worked hard and showed that I was capable, I could go to the next level. I quickly moved across projects from Payroll Clerk to Office Manager to Field Accountant to Cost Analyst, and now on to Senior Project Solutions Engineer this April. I have always had a penchant for streamlining processes, looking for ways to be more efficient, sharing my knowledge through training, and upholding standard practices. I look forward to discovering this new skill set in my upcoming role!