Barton Malow is featuring a few of our female team members and their stories this week in honor of the National Association of Women in Construction's annual Women in Construction Week.
This week is Women in Construction (WIC) Week and, in celebration, we're sharing a profile of Project Engineer Bridget Joseph. WIC Week is an annual event put on by the National Association of Women in Construction (NAWIC) to highlight women as a visible component of the construction industry. Throughout the week we'll be sharing more features of our incredible female Barton Malow team members here on our website and on social media. We invite you to also participate by recognizing the women in construction who inspire you, and if you're posting on social media make sure to use #WICWeek2022.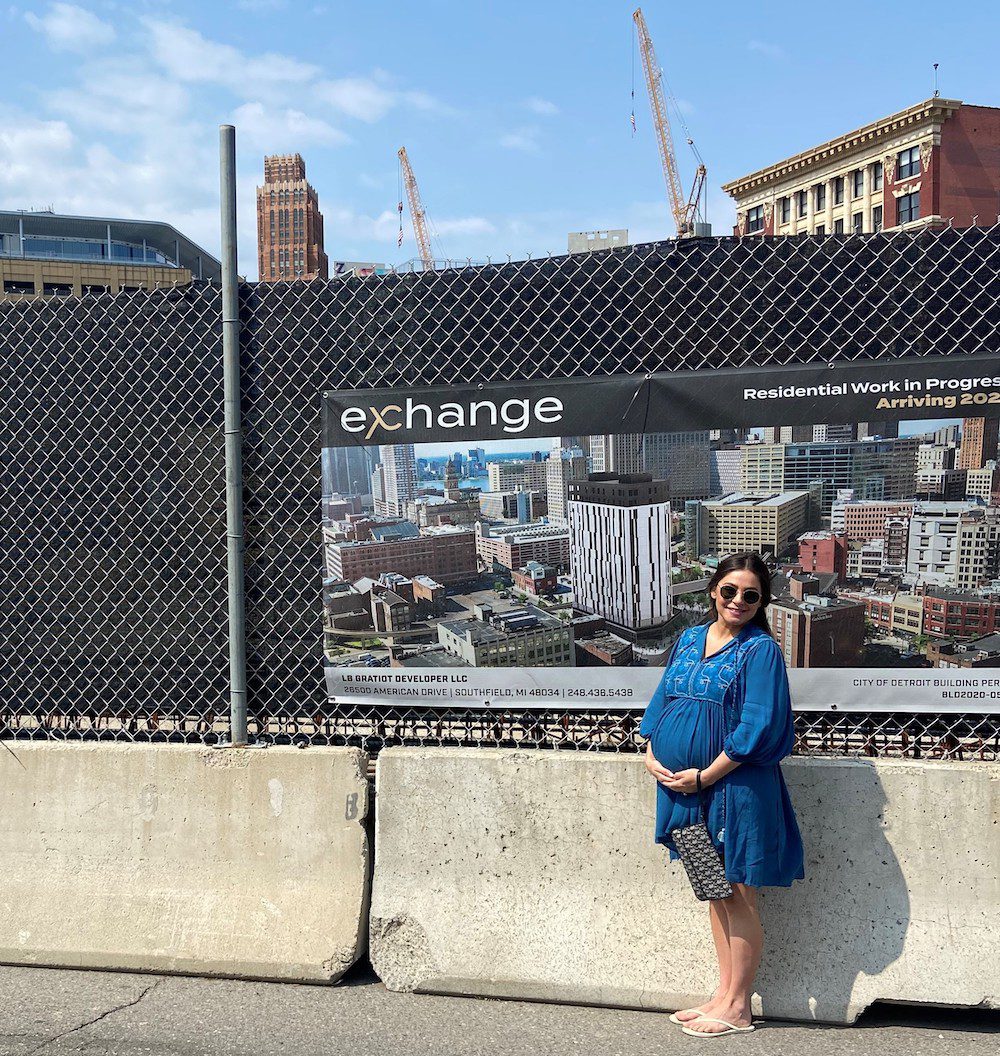 Name: Bridget Joseph
Current Role: Senior Project Engineer + Design Coordinator for LIFTBuild
Current location: The Exchange in Detroit, Michigan
Years in the industry: 10
What led you to your career in the construction industry?
My degree is in Architecture, but I love all aspects of design + construction. Since a very young age, I've been passionate about building and creating. Instead of playing with toys as a kid, I was in the garage trying to build my own horse from my dad's scrap wood. I started taking woodworking in middle school. I've just always preferred occupying my time drawing and using power tools. My uncle owns a small, residential construction company, which exposed me to the industry early. It was just a natural progression for me. I chose to study Architecture because I love design and I felt it would give me a more technical background while allowing me to be creative. I've had an interesting career, which has led me to LIFTbuild and I couldn't be more grateful for where I've landed.
What are some of the biggest challenges of being a female Project Engineer in construction?
Any time you are a minority in your surroundings there will be some challenges. The biggest challenge in these circumstances is usually people underestimating your abilities simply because of your differences. However, I believe that every challenge is an opportunity to learn. Sometimes that opportunity to learn is someone else learning not to judge a book by its cover! I personally have found myself surrounded by strong, full-time working mothers who have been incredible mentors for me. I have had remarkable people on my side throughout my career, pushing me and rooting for me. Any challenge can be overcome with support!
What do you love most about your career?
I love the growth my career has allowed. The construction industry has so many facets. Every stage of my career has given me new knowledge and different skills. I never stop learning and that's important to me.
What advice would you give women starting out in the industry?
Allow yourself to be uncomfortable. If you are comfortable, you are not growing. My experience is diverse because I am always trying to learn new things. Whenever I am given a task that I am unfamiliar with, it can uncomfortable not knowing what to do instantly. But once I've gained that knowledge, I will have it forever.
What accomplishment are you most proud of?
There are many accomplishments, big and small, that I am proud of. I have a six-month-old son, and during my pregnancy I took a photo in front of the Exchange Detroit site before construction began. When the project is complete and I can take a photo with him in front of the building, that will probably be the proudest I've ever been. At the end of the day, I want to be a great role model for my son. I want him to be proud of the impact I have made in the world.