Richmond, Virginia – At a ceremony held at The Country Club of Virginia, the Greater Richmond Association of Commercial Real Estate (GRACRE) Awards recognized the Dominion Energy Innsbrook Technical Center as the Best Large-Scale Office Project.
The scope of this project included over $100 million worth of phased renovations to the existing building of just over 400,000 square-foot and a 76,950 square-foot addition. In approaching the project, the team was presented with several unique obstacles: transforming a 1980s building to an efficient and innovative 21st century workplace, avoiding disruption to a facility that needed to remain operational at all times, as well as completing the design and executing the construction during a global pandemic.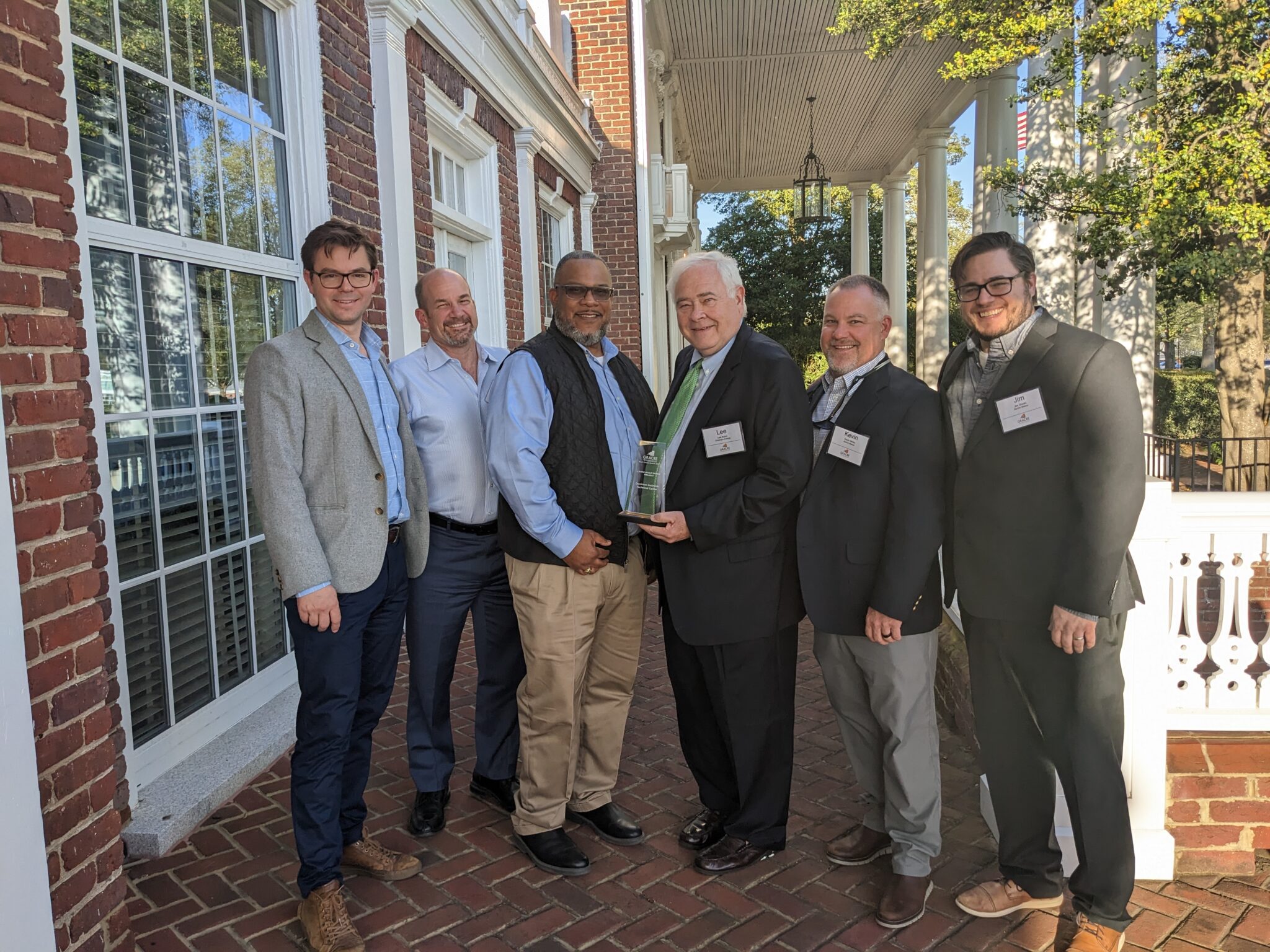 Many of the project's successes can be attributed to the whole team's collaboration, which made it possible to cut time from the schedule, save money, and find efficiencies in phases with similar scope, resulting in the completion of 30% more scope in the same amount of time. The team was also able to incorporate unforeseen conditions and lessons learned from the first renovation phase into the second to avoid schedule disruptions.
In addition, sustainable improvements were incorporated at each level of the project, ultimately resulting in the 76,950 square-foot addition not causing any increase to the overall energy load of the building. Lastly, though the renovations were broken out in consecutive sequences, the phase that focused on electrical improvements spanned the length of the project and completely overhauled the building's electrical systems – without ever once losing power.
This project would not have been possible without the collaboration of our clients at Dominion Energy, architects at PSH+, and all of the design partners: Dunbar, Engineers+, Kimley-Horn, KSA Interiors, Fall Line, and Applied Minds.