An industrial contractor formed in 2011 with just 10 team members, Alltrade now employs about 200 team members and operates three offices throughout Canada as a leader in the Energy, Transit, Industrial, and Utility markets.
Alltrade Industrial Inc., part of the Barton Malow Family of Companies, marked its 10-year anniversary on Friday, October 1 with a celebration at its headquarters office in Cambridge, Ontario.
Attended by Alltrade team members, industry guests, and local dignitaries, including Cambridge Mayor Kathryn McGarry, Member of Parliament for Cambridge Brian May, and Cambridge Chamber of Commerce CEO Greg Durocher, the celebration reflected on Alltrade's humble beginnings upon its founding in 2011 to establish itself as a leader in the Energy, Transit, Industrial and Utility markets.
Alltrade was formed in April 2011 as a family business with 10 team members. Today, Alltrade is widely respected as an industrial contractor, employs about 200 team members. Its rapid growth has led to two additional office locations in Eastern and Western Canada to complement its Cambridge headquarters.
"It was always about building people up, delivering excellent work to our clients, and giving back to the community," says Alltrade founder and President Bob Ritzmann. "Alltrade proudly reflects on how it has delivered on these mandates."
In recent years, Alltrade's focus on renewable energy projects has grown. Alltrade is also embracing new technologies to enhance delivery to its clients.
Adds Ritzmann: "We are proud to work on milestone projects like Canada's first fully-integrated, remote renewable energy storage microgrid and Alberta Solar One that serve communities and deliver on Canada's clean energy goals."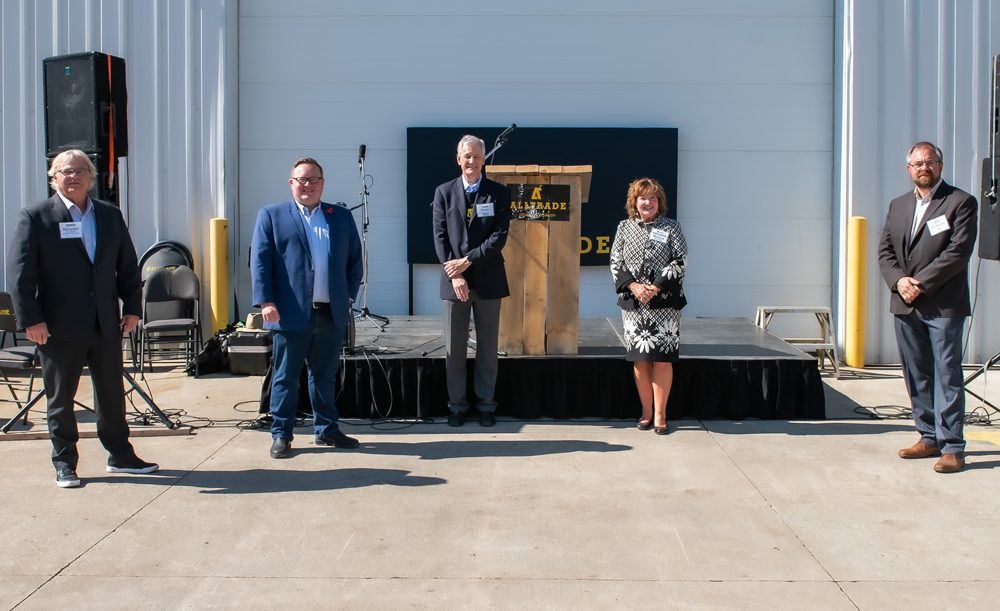 Alltrade is closely connected to the local community through its internal network, the Alltrade Community Connection. This group supports local charities like National Service Dogs, the Cambridge Self-Help Food Bank, Thrift on Kent, and many others. Alltrade also hosts an annual charity golf tournament to raise funds for Lifesong for Orphans Canada over the last 10 years.
Alltrade was acquired by Barton Malow in 2019. Learn more about the industrial contractor here.