JCB Construction began as a trucking and demolition company and now specializes in site development and construction management.
Since the company's founding in 1987, JCB Construction has grown into a leading minority firm in Central Florida for site development and construction management services.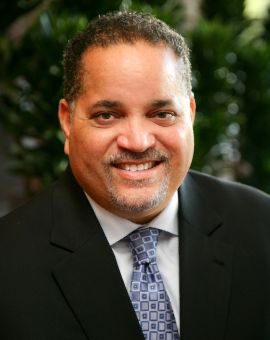 A second-generation business, JCB Construction started out as a trucking and demolition company, and quickly segued to underground utilities when it became apparent there was a strong match between personnel expertise and opportunities in Central Florida.
JCB's breakthrough project was with the Orlando International Airport. What started as a small piece has blossomed into regular and significant projects, including the construction management of Terminal C Expansion, that have become a cornerstone of JCB's work in metro Orlando.
"The early work at the airport was vital to our success, but we were not content with that," says Brian Butler, CEO and president, JCB Construction. "We've worked hard to expand our portfolio and it's a testament to our people that we have a full slate of business."
In recent years, the company has landed opportunities on other high visibility projects, including Exploria Stadium – the home of the Orlando City soccer club — and the renovation of Camping World Stadium, one of the premier sports venues in Orlando.
But it wasn't always smooth sailing for the firm.
It took tenacity and determination to overcome the impact of the 2008 recession which halted a number of hospitality industry and municipal projects. The company sought to diversify its expertise and portfolio as a joint venture partner with other reputable construction management firms. It was through this exploration that JCB uncovered one of its most fruitful partnerships with Barton Malow. What began as a project with Orange County Public Schools as a subcontractor has become a valuable relationship that has opened doors for each company.
"Our partnership with Barton Malow goes back two decades," Butler says. "We've seen first-hand how they successfully pursue work and we have taken those learnings and rolled them into our new business processes with great results. I'm not sure we would be where we are today without their guidance and expertise."
Barton Malow has been building in Florida for almost five decades since the early 1970's. Joining forces with JCB Construction was a natural fit given the firm's rich history in the market and reputation for expert planning and performance. This has led to many joint projects in Orlando, such as projects with Disney and renovations to the baseball stadium at Rollins College. Barton Malow also enlisted JCB to help build its new Orlando office located in the heart of the city's historic Milk District. The partnership proved to be mutually successful, even as much of the world came to a pause in March 2020.
Like every other company in the country, the impact of COVID-19 on JCB cannot be ignored. As passengers cut back on flying and stadiums sat empty, JCB was forced to be more aggressive in uncovering new RFPs to pursue. This hard work and determination kept revenue steady as it shifted focus to work in the healthcare space, as well as on short-term civil repair projects.
Through it all, JCB has looked to Barton Malow as a company to emulate when it comes to showing how important training, service, and communication is to the entire business process. While the two companies might not do the same type of work, it doesn't mean they can't learn from each other. This is what makes this partnership so valuable for both.
"We have enjoyed watching JCB Construction grow its business and expand its footprint over the course of this partnership," says Mick Thornton, Barton Malow Director of Business Development. "It's vital to have partners you can rely on to do great work, and that is what we have in JCB."
It's in Barton Malow's DNA to help other companies become successful because it helps everyone in the long run. Finding and maintaining beneficial partnerships is what Barton Malow does, and it is are proud to have such a strong partner in JCB Construction.