Learn how the goat busters, in all of their bleating glory, helped provide a key assist on Barton Malow's Center at Belvedere project in Charlottesville, Virginia in this construction podcast episode.
The debut episode of Said Differently – A Barton Malow podcast is now live and available on whichever platform you consume your podcasts from. Episode 1 – "Who You Gonna Call?" – tells the story of how Barton Malow's The Center at Belvedere project team (Charlottesville, Virginia) utilized the Goat Busters and their team of goats as a sustainable land clearing method to clear out an invasive plant species.
Listen now and subscribe, like, and rate us on whichever platform you get your podcasts from: | |
We talk to Jace Goodling of the Goat Busters and learn how using goats to clear out invasive plants is a more sustainable method of land clearing and also catch up Barton Malow Senior Project Engineer Mike Ryan, who coordinated the Goat Busters work on The Center at Belvedere project site. You can check out some drone footage captured of the goats in action below:
We even gifted The Center this painting upon project completion as a special tribute to the goats that helped shape the project. Titled, "Who Let the Goats Out," it was painted by Anna Pawlyszyn.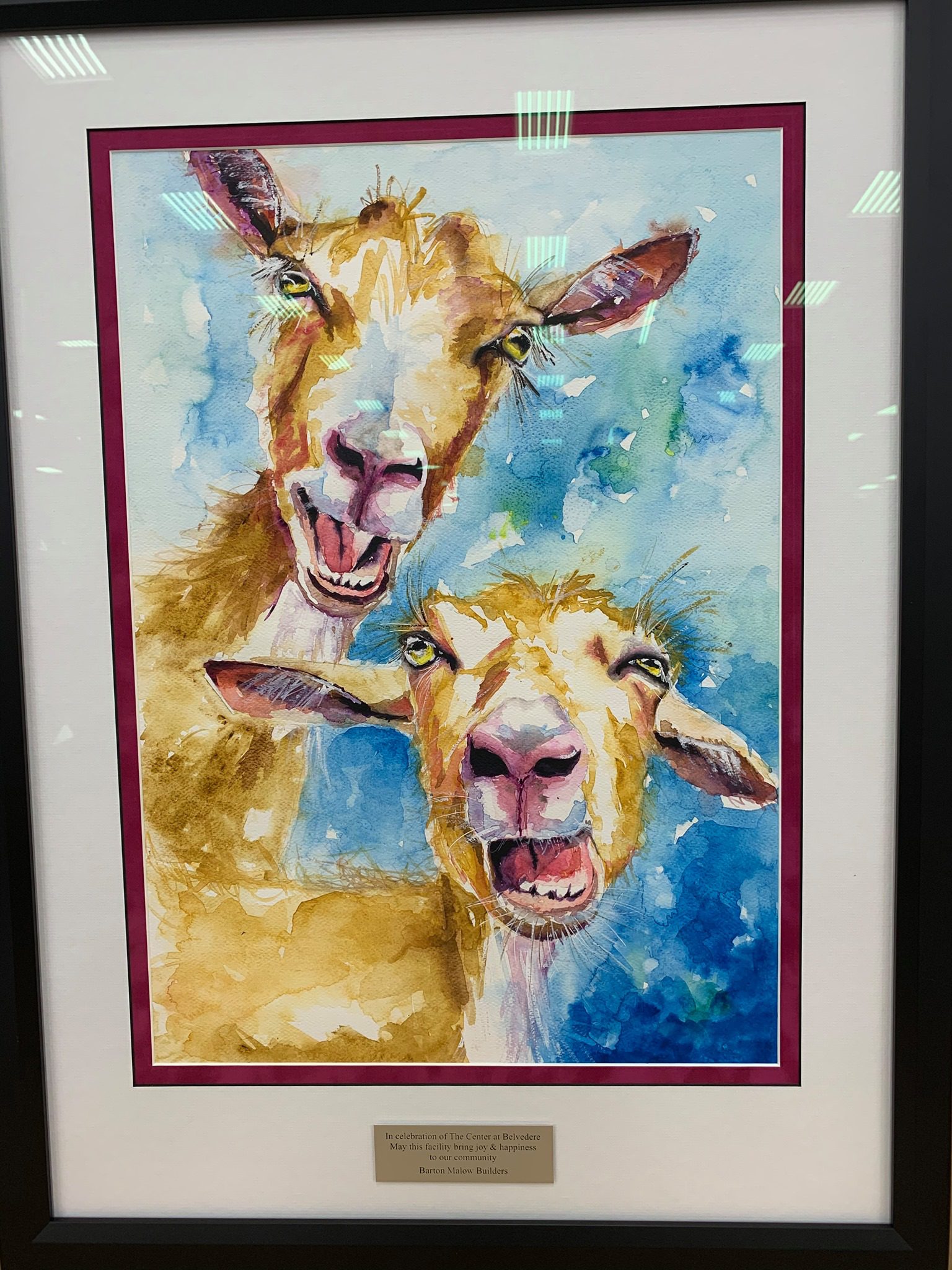 Check out the Said Differently page for more information on our construction podcast.