Women are a largely untapped demographic with great potential to offset skilled labor shortages in construction. One Detroit-area organization is on the front lines of making this a reality – one welding course at a time.
Episode 2 of Said Differently – A Barton Malow podcast is now live and available on whichever platform you consume your podcasts from. Titled "Hot Starts, Golden Arms, Can't Lose," the episode takes listeners beyond the construction fencing and into the world of women ironworkers at Barton Malow and the non-profit Detroit-area training program where they learned their "golden arm" technique, Women Who Weld.
Listen now and subscribe, like, and rate us on whichever platform you get your podcasts from: | |
Our guests on this episode of Said Differently are Executive Director + Founder of Women Who Weld Samantha Farrugia and Barton Malow Ironworker Apprentice Kyle Tripp.
Samantha created Women Who Weld, a program that hosts intensive training courses to prepare women for a career in the welding field, in 2014.
Kyle has been with Barton Malow for a little less than a year and became an ironworker after completing the Women Who Weld program and taking advantage of its status as a pre-approved apprenticeship program with Michigan Ironworkers Local 25. (Though not featured in this podcast, Barton Malow Ironworker Bailey Steel also learned the trade through Women Who Weld programs.)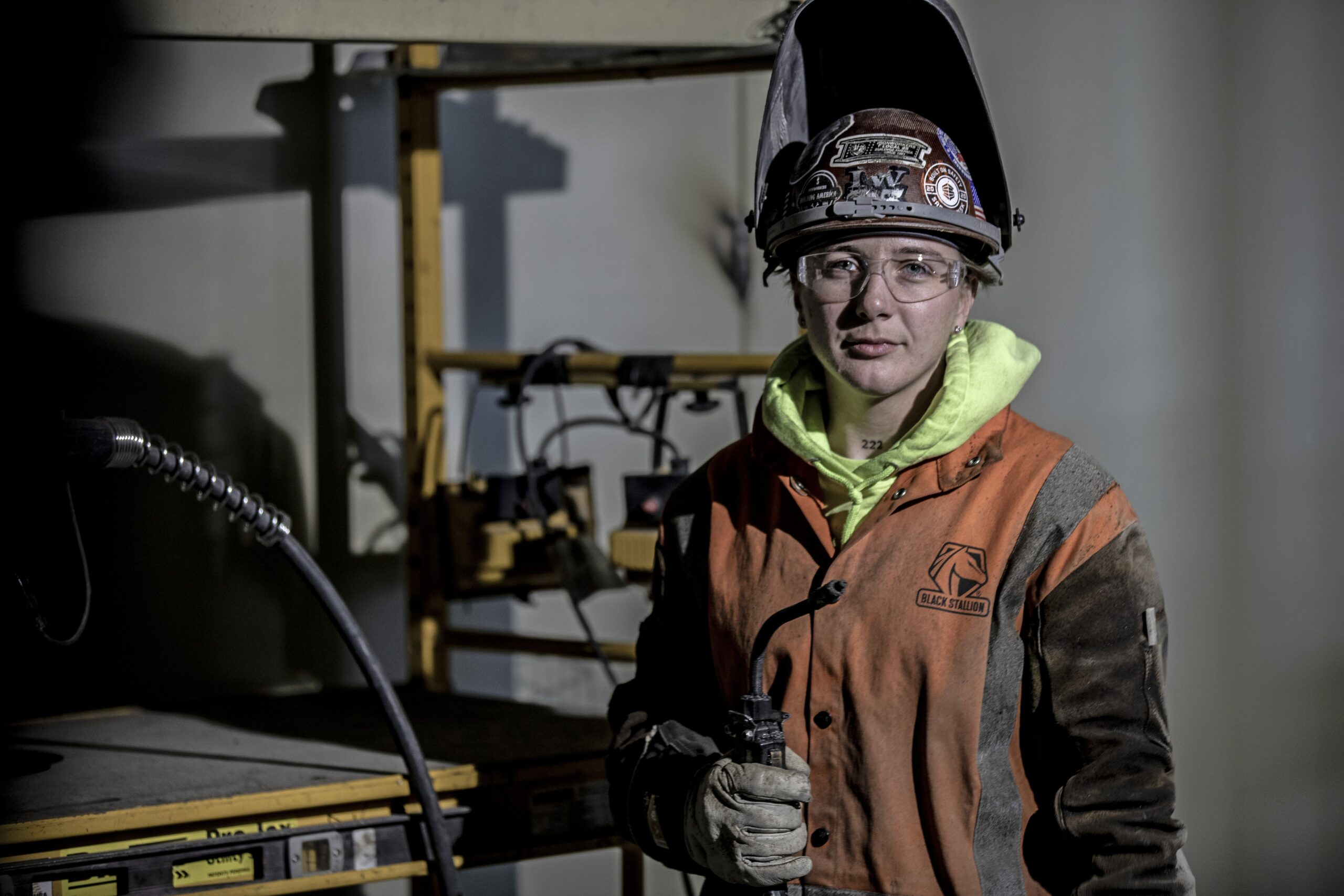 While producing this episode, we also paid a visit to Women Who Weld's Detroit-area training center to learn more about the program and its goals.
Said Differently debuted in August 2021 and has since been featured in Construction Dive and also named a top construction-related podcast by the publication.
Visit the Said Differently page for more information on the podcast and to listen to our "groundbreaking" episode, "Who You Gonna Call?"