On the banks of the Red Cedar and nestled among the ivy-covered halls of Michigan State University stands The Eli and Edythe Broad Art Museum. In Episode 3 of Said Differently, we focus on its unique design and challenging build.
Episode 3 of Said Differently – A Barton Malow podcast is now live and available wherever you get your podcasts. Titled "Building the Unbuildable," the construction podcast episode examines the unique design and challenging construction of the higher ed project, the Eli and Edythe Broad Art Museum, on the campus of Michigan State University in East Lansing, Michigan.
Listen now and subscribe, like, and rate us on whichever platform you get your podcasts from: | |
We dive into all things about The Broad with a guest list that includes MSU Vice President for Strategic Infrastructure Planning and Facilities Dan Bollman, Craig Kiner of Zaha Hadid Architects, and Barton Malow Builders Project Executive Kara Martini.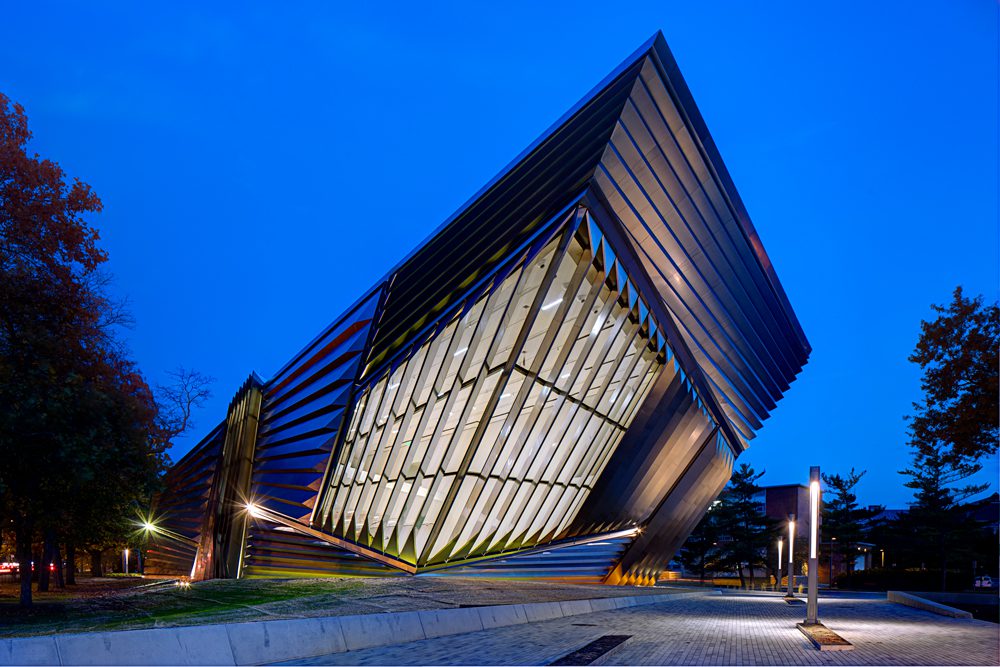 The year 2022 marks the 10th anniversary since The Broad opened its doors to the public. Special events and exhibits are expected throughout the year to commemorate the anniversary. Learn more at broadmuseum.msu.edu.
Said Differently debuted in August 2021 and has since been featured in Construction Dive and also named a top construction -related podcast by the publication, covering projects from higher ed to commercial, sports to energy.
Visit the Said Differently page for more information on the podcast and to listen to previous episodes.