Community members and partners in Detroit, Michigan look forward to community renewal and campus transformation with the elementary school's grand opening.
Excitement was in the air on Wednesday, October 12, as The School at Marygrove Elementary celebrated its grand opening in Detroit, Michigan. The elementary school's building underwent a $27.7 million renovation and now represents leading national practices in student and family-centered building design while still honoring the historical legacy of the 1940s building. The building had been vacant for more than a decade before the renovation, and community members look forward to the campus transformation and neighborhood renewal.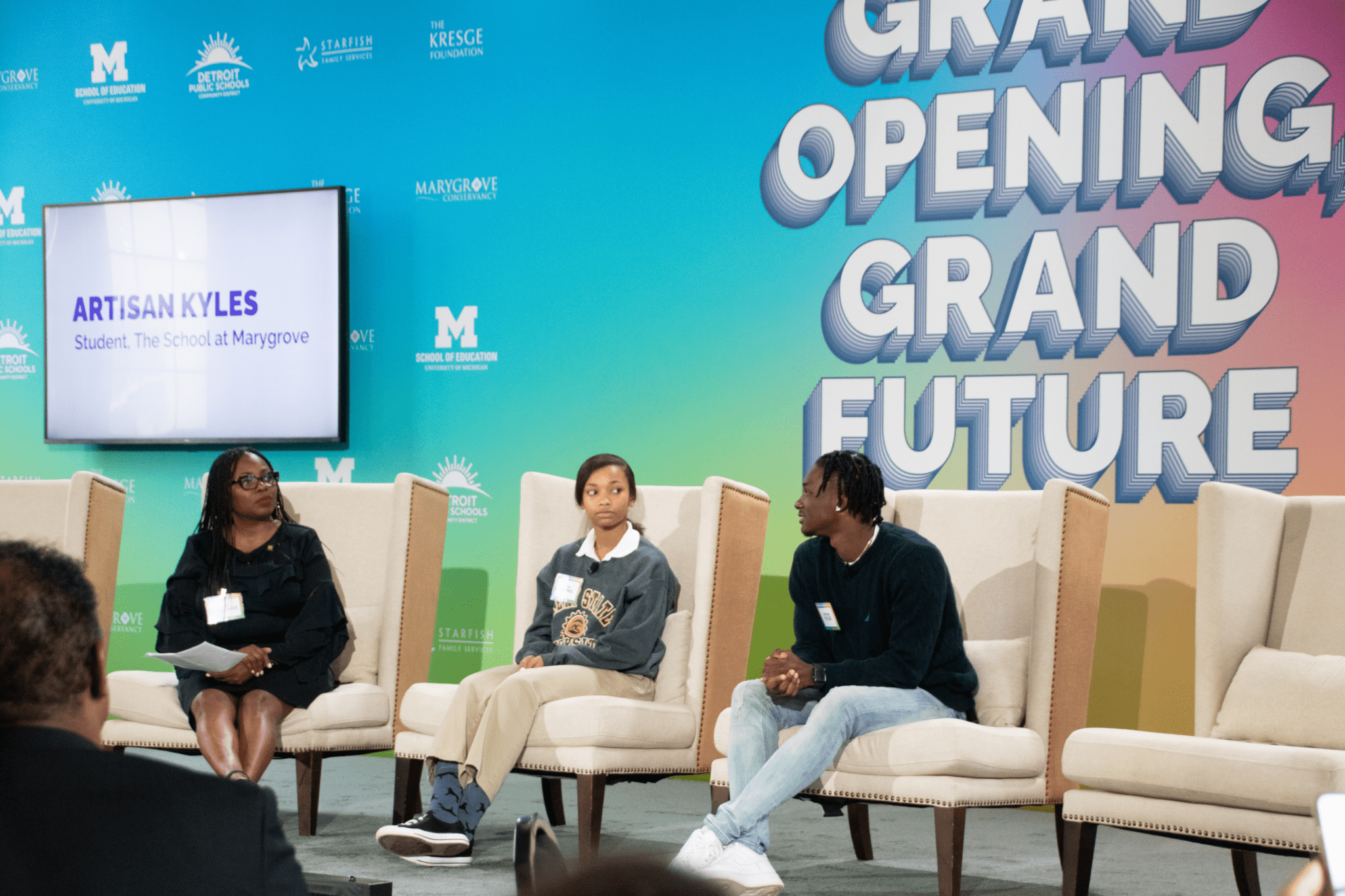 With a "cradle-to-career" educational approach, the opening of The School at Marygrove Elementary represents another milestone on the campus. The Marygrove Conservancy campus ensures a streamlined transition process that includes holistic support services, aligned P-20 curriculum, joint professional development, and data sharing, which sets students up with a strong foundation for success and allows families to feel continuously supported.
Barton Malow led the renovations and served as the construction manager for this project, as well as the renovation of the Liberal Arts building and construction of the Early Childhood Education Center that was completed last year, all on the Marygrove Conservancy campus. The "cradle-to-career" vision that this project is a part of helped to establish Barton Malow's footprint on the people, project, and surrounding communities that will be long-lasting.
For more information about The School at Marygrove, click here.
To learn more about our K12 Education work, click here.