Barton Malow Builders Vice President of Project Delivery Ben Morgan was honored with the Maryland Center for Construction, Education, and Innovation's (MCCEI) Built Environment Hero Award during the 2022 Pathway Awards Ceremony in October.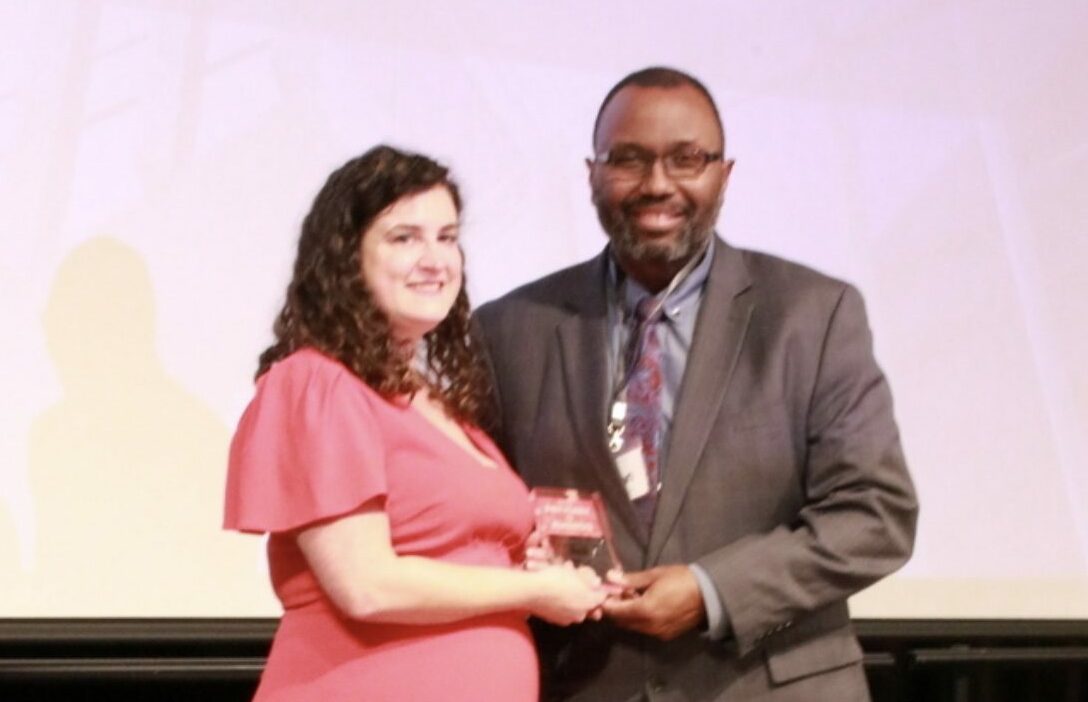 The award recognizes a person that champions workforce development in the built environment industry, an interdisciplinary field that encompasses the design, construction, management, and use of modified structures.
Built Environment Hero
An MCCEI Built Environment Hero is an individual that breaks through barriers, models social change, demonstrates cross-cultural awareness and inclusivity, and encourages marginalized segments of the population to consider careers in the built environment.
"Ben Morgan infuses developing, promoting, and connecting career opportunities in the built environment as an undertone to each task, meeting, and project he completes," MCCEI President Jennifer Sproul said during the 2022 Pathway Awards Ceremony, held at the University of Maryland, College Park.
Ben has more than 30 years of industry experience. He has helped deliver numerous high-profile projects in higher education, sports and entertainment, and healthcare over the years. He's also served as an adjunct professor in construction management at Morgan State University for the past 10 years. His role at Morgan State allows him to impact marginalized students by encouraging them to pursue careers in the built environment and ensuring they have the best training to excel beyond graduation.
"I applaud the MCCEI for collecting talented people, leveraging their intelligence, and forming a team that has moved Maryland to a better place," said Ben.
Click here to learn more about MCCEI's 2022 Pathway Awards. A video of this year's ceremony is also available on YouTube.
The MCCEI provides career resources to individuals interested in skilled trades, design, engineering, and other professions throughout the State of Maryland.
Barton Malow Baltimore
Barton Malow established its Baltimore office in 1989 and has built best-in-class facilities throughout the area since its inception.