On Saturday, March 26, Barton Malow Builders team members celebrated the topping out of the Boys & Girls Clubs of Central Virginia's new facility in Albermarle, Virginia, during a 'Raise-the Roof' ceremony that featured distinguished guests like Boys & Girls Club Board President Liza Borches and CEO James Pierce.
During the event, the Barton Malow Foundation presented a donation of $5,000 to the Boys & Girls Clubs of Central Virginia to support its mission to engage young people and help them reach their full potential. The new 52,000-SF clubhouse will bolster the Boys & Girls Club's local impact, serving over 500 children annually on the campus of Albermarle High School, Jack Jouett Middle School, and Greer Elementary School.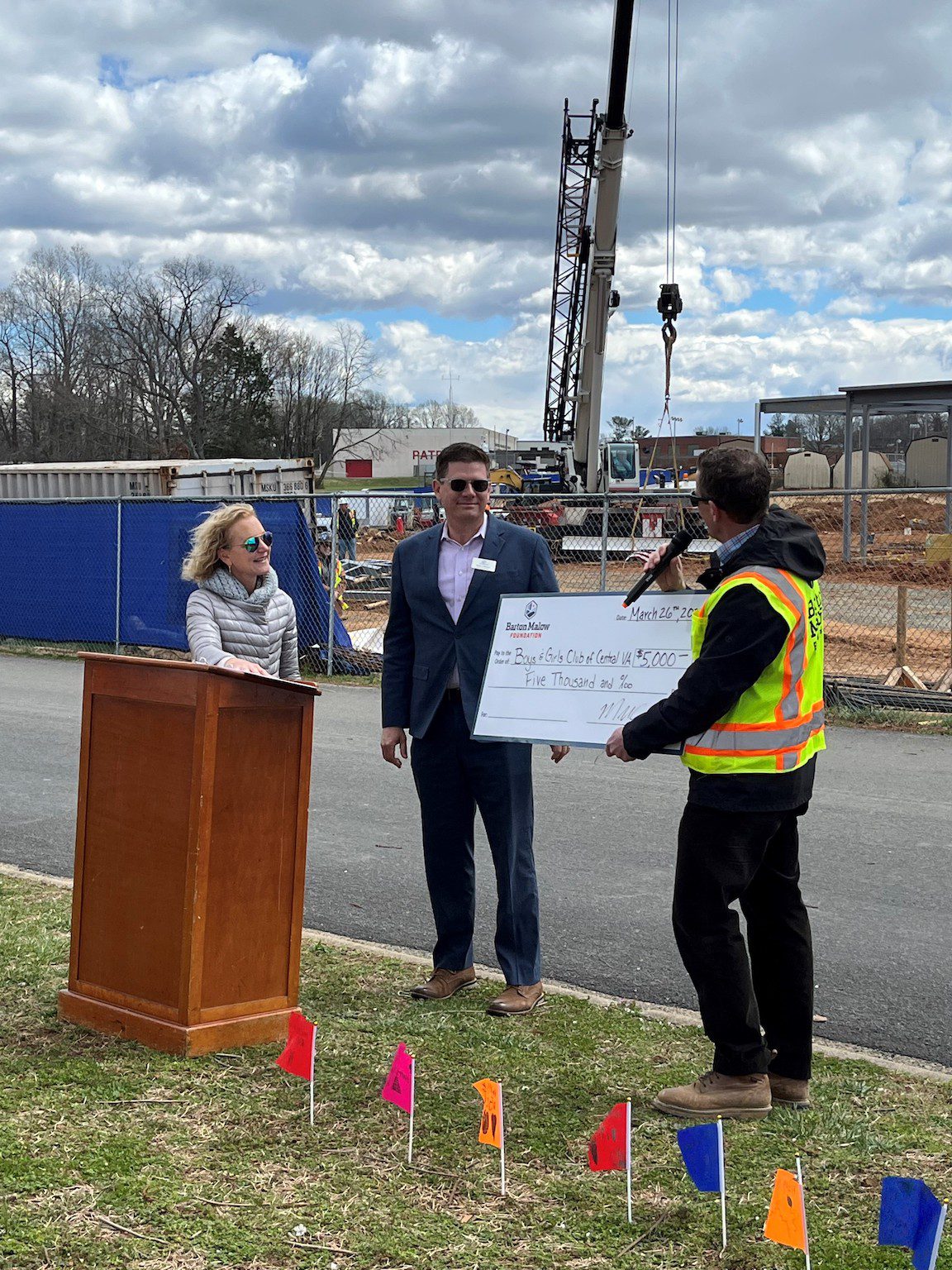 Since opening in 1992, the Boys & Girls Clubs of Central Virginia has expanded from one site in downtown Charlottesville serving 50 youth to six locations across Charlottesville, Albemarle, Madison, and Orange, serving over 2,000 children every year.
"Because of a long family history and personal experience with the Boys & Girls Clubs, it seemed clear that this was a perfect fit to provide a safe and fun place for kids to be during times they were out of school," said Joe Milbank, a Boys & Girls Club board member who helped open the first Club site in 1992, in a press release. "With the help of a small group of community-minded individuals at the beginning, it's just incredible how much it has grown since then. There are so many people now who have contributed to the organization's success over the years. I'm happy and proud that a small seed planted 30 years ago has grown to become a flourishing resource to this community."

This latest project further solidifies Barton Malow's presence in the Virginia commercial building market. Visit our market page to learn more about Barton Malow's commercial portfolio.