Ohio University's new hammock park and event space are now open to serve students and faculty.
On Friday, October 7, Ohio University students, faculty, and administrators gathered to celebrate the opening of Pawprint Park. The project is located at Ohio University's South Green in Athens, Ohio, and features two Bobcat pawprint-shaped outlines. One of the pawprints is designated as a campus hammocking area, and the other serves as an open space for students and communities to gather on campus and hold special events.
Pawprint Park was a design-build collaboration between Barton Malow and Hasenstab Architects that consisted of two phases. The first phase of this project was the demolition of dorms previously in the area. Barton Malow removed seven dorm buildings in South Green since 2017, and Ohio University removed three dorms in the same area before Barton Malow's involvement with the project. Phase 2 was the addition of Pawprint Park where Barton Malow served as the design-build lead and self-performed the general trades work. The park was the first put-back in South Green since the removal of the dorms.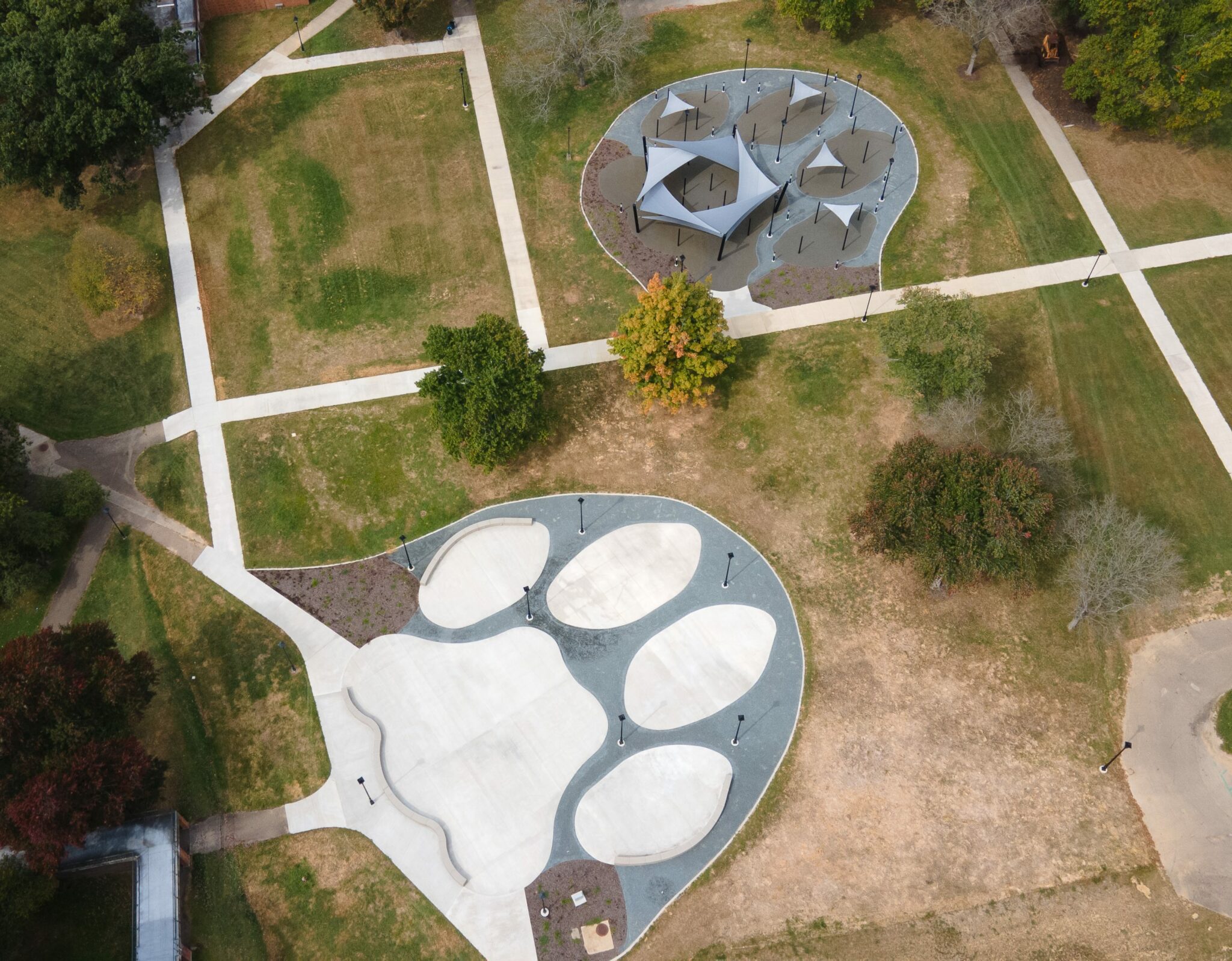 The first Bobcat paw, which can accommodate up to 56 hammocks at a time, has shade sails, hammock poles, lighting, and a rubberized playground surface underneath the poles. The university had the idea to create this section of the park because it observed the frequency of students hammocking across campus and sought to find a more sustainable way for students to enjoy the activity and preserve tree life.
The second Bobcat paw is made of concrete and includes amenities like water, lighting, benches, electrical outlets, and an electrical panel to suit larger campus and student organization events. Both paws are surrounded by crushed granite and enclosed by concrete curbs to keep everything contained. Pawprint Park was a significant relationship-building project for Barton Malow and the Ohio University community.
To read more about the opening of Pawprint Park, click here.
To learn about our work with Higher Education, click here.