The sprawling facility houses four units that will each provide vital health care services.
Barton Malow team members and University of Virginia (UVA) students, faculty, and staff came together to celebrate the grand opening of the University's new Student Health and Wellness Center with a ribbon-cutting ceremony featuring food trucks, games, live music, building tours, and more on Friday, October 15.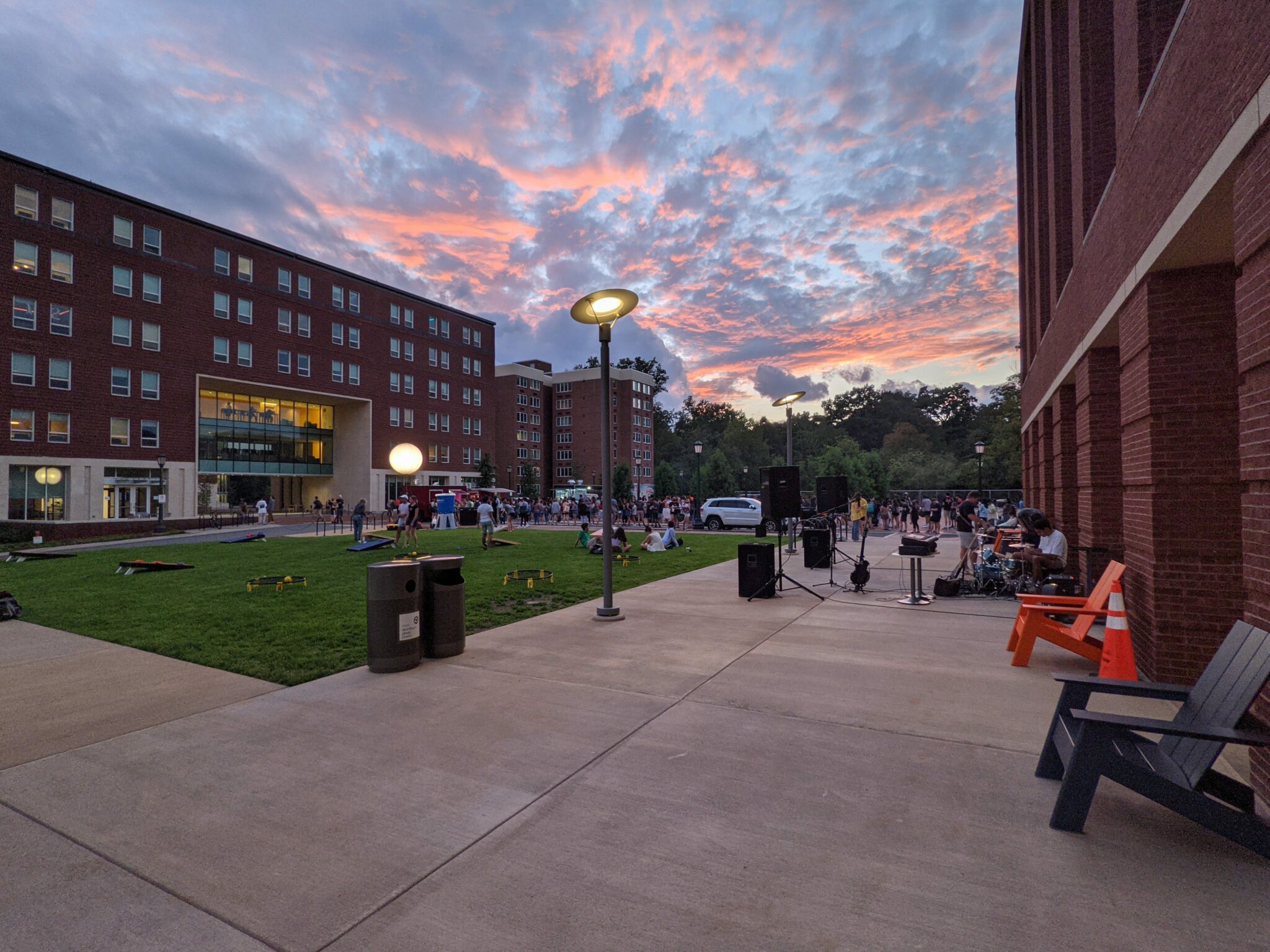 Designed in the mold of other industry-leading student health centers in the United States, the 165,000-SF facility is comprised of four units that will provide active treatment and preventative care services: Medical Services; Counseling and Psychological Services; the Student Disability Access Center; and Health Promotion and Wellbeing.
The four-story building is cloaked in shades of slate, soft blue, and natural wood and filled with mood-boosting natural light.
"One of the goals for the building was to ensure the in- and outward feel of green space and natural environments," said Jamie Leonard, University of Virginia Director of the Office of Health Promotion, in UVA's project summary. "You'll see a lot of the signage or the photos on the walls and things like that are of nature sources. Research shows if you can't be outside, just even looking at nature or a photo of nature creates more positive well-being."
In addition to being the home of the new Student Health and Wellness Center, the building provides underground parking and serves as a general student center, open to students seven days a week, from 8am to midnight.
In addition to Barton Malow, the building project team included UVA's Office of the Architect and Capital Construction and Renovations, as well as VMDO Architects and Duda | Paine Architects.
Barton Malow and UVA have been working together for more than three decades, building productive spaces that serve the enrichment of students and staff every step of the way.