For the past 10 years, Barton Malow has teamed with BayCare to help build its vision and expand healthcare services to the surrounding communities. Our most recent project is the South Florida Baptist Replacement Hospital and Medical Office Building in Plant City, Florida.
This new BayCare Health System replacement hospital that spans 420,000 SF, will include two, six-story towers. Within these towers, there will be 146 private rooms with the ability to add another 30 rooms for future expansion.  An 85,000 SF medical office building is also within the scope and includes physician offices, an outpatient laboratory, imaging, rehabilitation, wound care, infusion services and administrative offices. Site work includes approximately 1,022 surface parking spaces and associated roadways and retention ponds. Total site development is approximately 46.5 acres. The project is a concrete structure with an exterior envelope of glazing and EIF with a CMU backup. Approximately 800 team members and more than 250 physicians will work at the new hospital. The project broke ground in August 2021 and is scheduled for completion later this year.
It will replace BayCare's existing South Florida Baptist Hospital in Plant City that is currently located less than 4 miles away from the site. 
Women in Construction Week at SFBH
The South Florida Baptist Health project is lucky to have several hardworking, dedicated women on the team. These women make up only 10% of the woman construction workers in the nation. In addition to Barton Malow's team, South Florida Baptist Hospital leadership including Karen Kerr and Beth Tancredo have been instrumental to the project's success. Barton Malow would like to acknowledge these women in the industry as well as in the local community. Inclusivity and Diversity in the workforce has become a growing goal, and we would like to highlight the woman that have contributed to the SFBH build.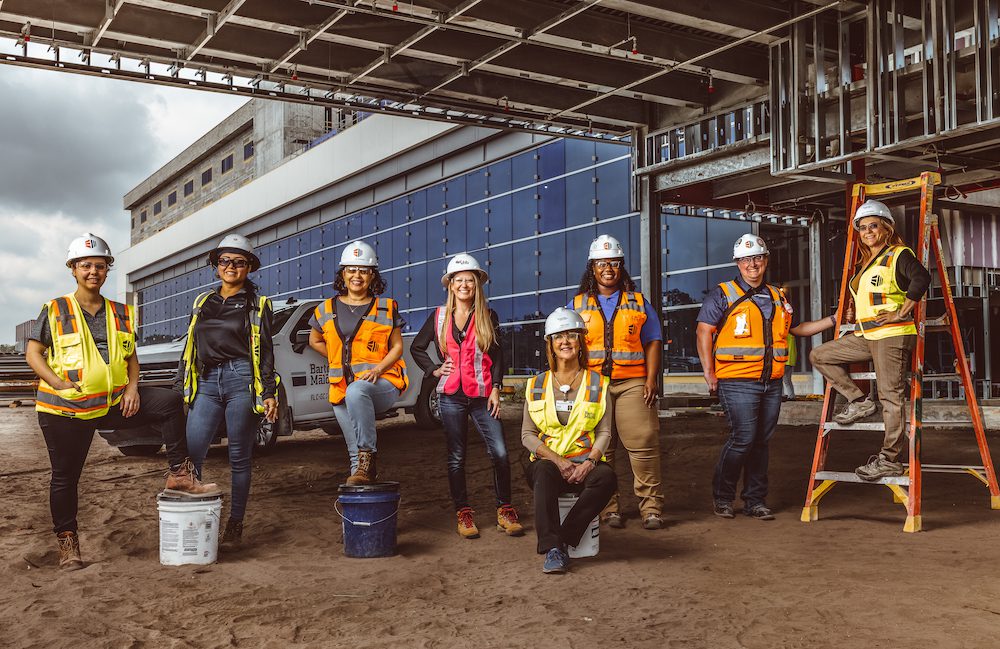 Build it Safe. No Exceptions.
The project continues to be built smoothly and successfully as construction is underway. Safety is always the number one priority on our jobsites. With over 1,700,000 labor hours on site, Barton Malow continues to ensure that we proactively make the construction site as safe as possible for our construction team members.
Contact
Questions or concerns? Please contact:
Matt Wood
Project Executive, Barton Malow
p 434.249.2477
e matt.wood@bartonmalow.com