Athletics Phase I
Project Description:
Barton Malow Builders/Don Hardin Group is excited to announce several upcoming projects on the Vanderbilt Campus!
We are seeking qualified Subcontractors for participation on the upcoming Vanderbilt University Athletics Phase I Project. Learn more about these Vanderbilt Athletics bid opportunities here.
The project consists of the construction of new athletic facilities and the renovation of select existing facilities.
Current Projects to Bid:
Construction of new 90,000 SF basketball training facility
10,000 SF new visitors and officials locker room
Demolition, renovation and expansion of 130,000 SF of the South Endzone of the Vanderbilt Stadium
Future Projects to Bid:
Demolition, renovation and expansion of the Athletic Department' McGugin Center, including the addition of a full size indoor football practice field and support facilities (325,000 SF)
Renovation and expansion of 35,000 SF Tennis Center
Bid Schedule
Basketball EARLY trades (demo, earthwork, utilities, deep foundations)
Visitors & Officials Lockers ALL scopes

bidding late September 2022

South Endzone EARLY trades (demo, earthwork, utilities, deep foundations)

bidding late September 2022

Basketball REMAINING trades

bidding late October 2022

South Endzone REMAINING trades

bidding late November 2022
Procurement: Understanding Process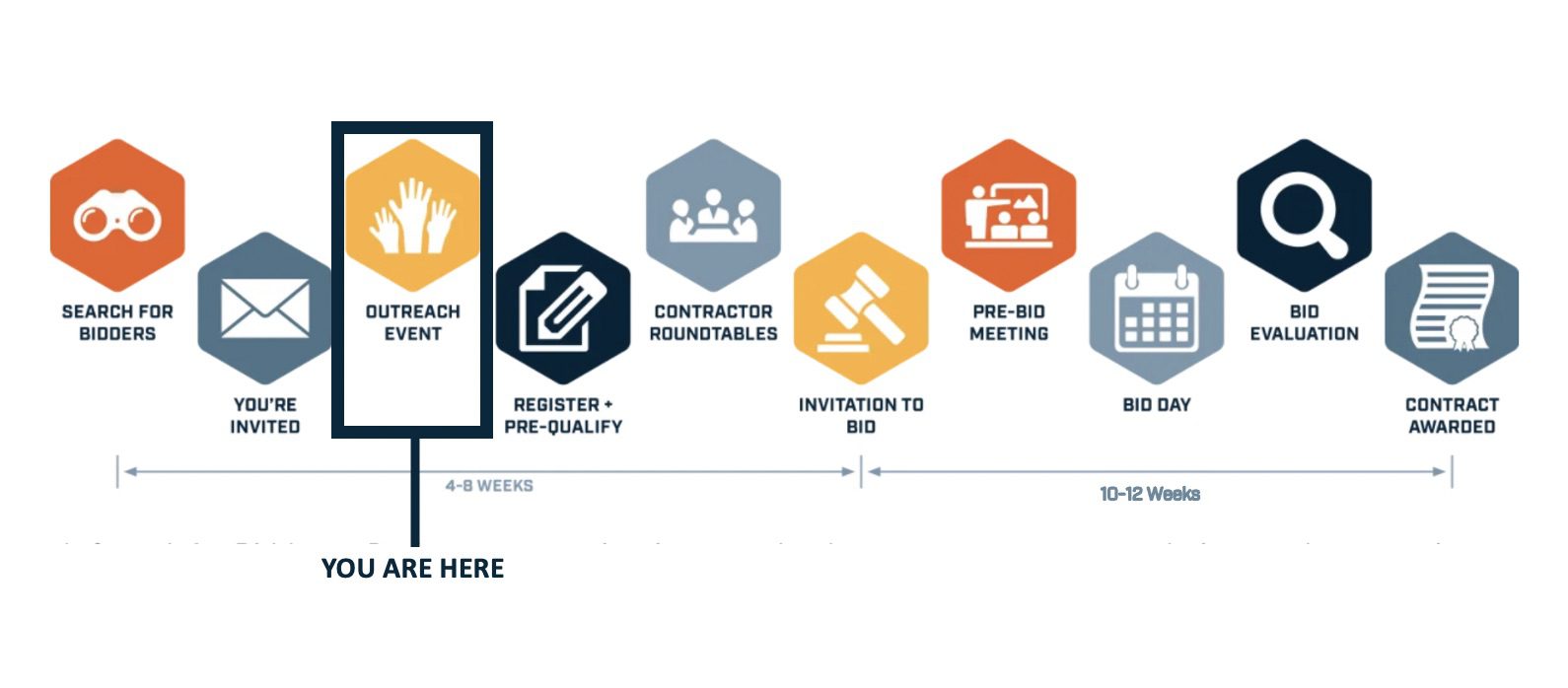 Search for Bidders – Project teams review internet databases, owner recommendations and community partner lists for vendors who match upcoming bid packages.
Outreach Event – Vendors who attend the Outreach Event have the opportunity to meet the Barton Malow team, learn more about the project and connect with potential partners.
Register + Pre-qualify – All vendors interested in bidding on the project must both Register and Pre-qualify. Vendors must register for each project they are interested in bidding. Vendors pre-qualify their business only once – this step is not required for every project.
Invitation to Bid – Registered and pre-qualified vendors will receive an invitation to bid on the project. This will be sent via email using the Barton Malow online bidding tool, BuildingConnected.
Pre-bid Meeting – Invited bidders have the opportunity to attend a pre-bid meeting where they may ask further questions about the project, working with Barton Malow and the scope of work they have been invited to bid on.
Bid Day – This is the day all bidders submit their bids for review. Bids must be submitted according to the process and procedures outlined in the materials received with the invitation to bid.
Bid Evaluation – Bids received will be reviewed based on the project's evaluation criteria. Bids are evaluated by the community engagement team, construction project team, the owner/client and a neutral compliance party (as applicable).
Contractors: Get Connected
Interested in getting connected to Vanderbilt Athletics bid opportunities?
Click "Get Bid Notification" below, then the "JOIN" button next to the bid package below that you're interested in receiving information for and bidding on. You can also send questions and communicate directly with our team about the package via the Building Connected site.
In order to do so, you must register for the project by first completing the Project Registration Form below. This form will get you added to our interested bidders list so that you can identify potential partners and learn more about the services and products they provide. You will also be added to our contact list, and will receive regular updates on the project, bid package release dates, and outreach event information. Be sure to check your Junk and Spam accounts regularly to make sure you don't miss out!
Contract Payments
Our team is continuously seeking ways to get payments in your hand faster. We will review the pay process with the owner, and if approved, we will look to offer expedited payment options on this project.
Questions: Contact
Chris Burns: chris.burns@bartonmalow.com