Women Who Weld has added a second training location as it continues to provide women with the skills to enter the skilled trades.
For the past several years, Barton Malow has partnered with Women Who Weld, a 501© non-profit that teaches women how to weld and then helps them find employment in the skilled trades.
Barton Malow has directly benefited from the programs Women Who Weld offers, as two of the program's alums – Kyle Tripp and Bailey Steel – are now members of Barton Malow Company's self-perform ironworker team. You can listen to Kyle's story in Episode 2 of Barton Malow's Said Differently podcast, titled "Hot Starts, Golden Arms, Can't Lose." Women Who Weld was also one of the main beneficiaries at the Barton Malow Foundation's 2022 Building Communities Golf Classic fundraiser.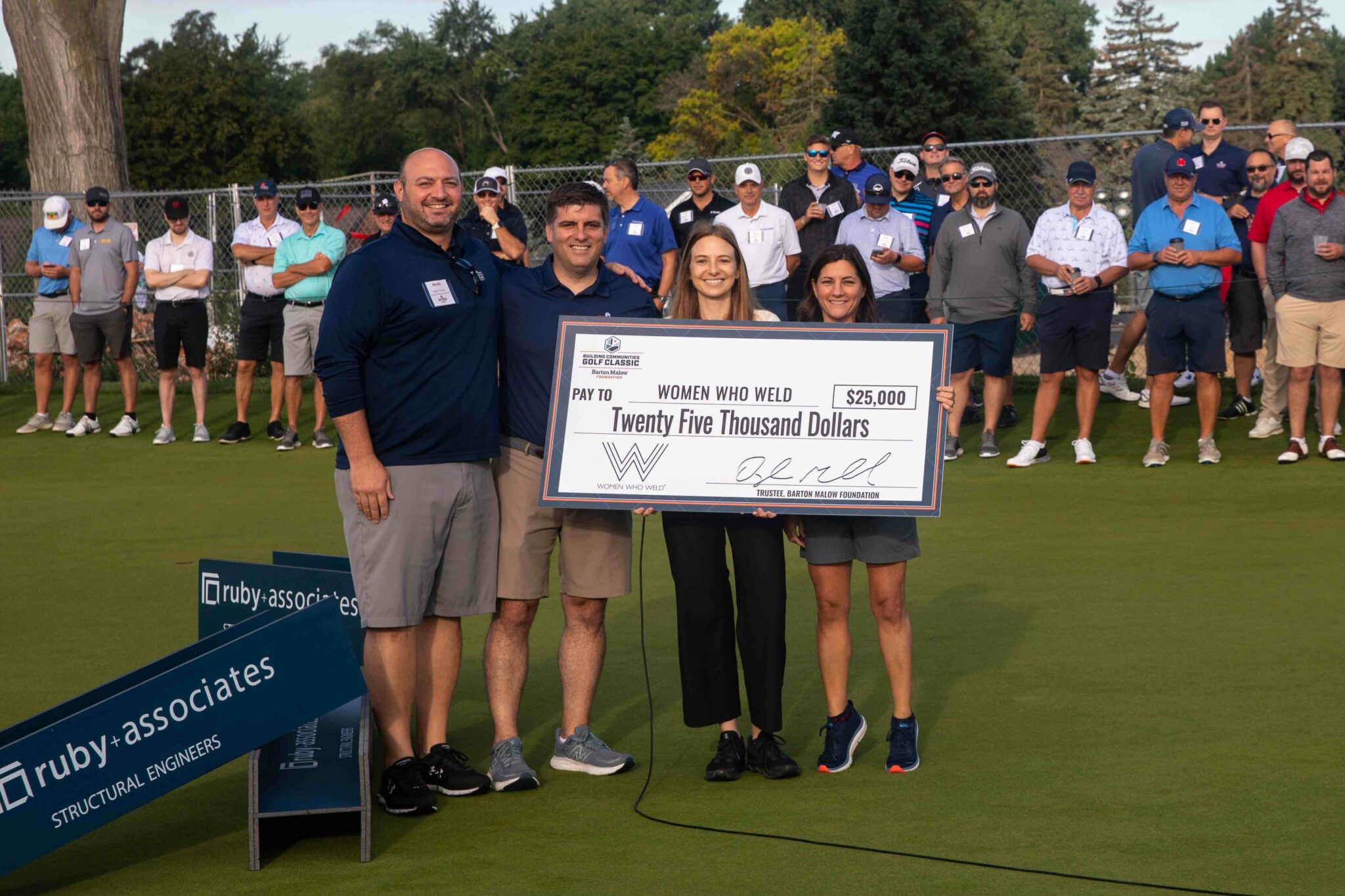 We recently caught up with Women Who Weld Executive Director + Founder Samantha Farrugia for an update on the program and how it continues to place women in the skilled trades:
On how things are going overall at Women Who Weld:
Things are great! In the past year, we opened a second location in New York City. We'll now be holding our introductory and intensive welding training programs at both our Detroit and New York City locations throughout the year. In addition to opening a second facility, we held multiple training programs and trained upward of 100 participants in 2022.
On any changes in women's involvement in construction and/or the skilled trades:
We have observed the same enthusiasm and interest year over year. However, our programs tend to fill up faster and faster each year.
At this point in time, we have nearly 1,000 names on our outreach list. These are people who have expressed interest in our introductory and intensive training programs.
But since starting Women Who Weld and interacting with hiring employers and touring a range of welding businesses in Metro Detroit and around the country, I've noticed firsthand a greater acceptance and willingness among employers to hire women for skilled trades roles. Whereas, 10 years ago, many questioned or balked at the idea of women filling these roles. I think, in part, this behavioral change has a lot to do with the strong work ethic and output of our former participants in the industry.
On any changes or improvements necessary for more women to enter the trades:
I don't think most women want special treatment; they simply just want to be accepted and welcomed into the welding industry. Also, I think more inclusive language is needed. Finally, having a dedicated women's bathroom is also important. Many shops and sites only have men's bathrooms!