The milestone completes a proof-of-concept on a construction technology that is transforming how the world is built – from the top down.
LIFTbuild has lifted the final floorplate on the Exchange Building in downtown Detroit's Greektown neighborhood, capping 14 total floorplate lifts plus the roof plate all built using top down construction. The last two floors at Exchange will be built conventionally along with the prefabricated façade system.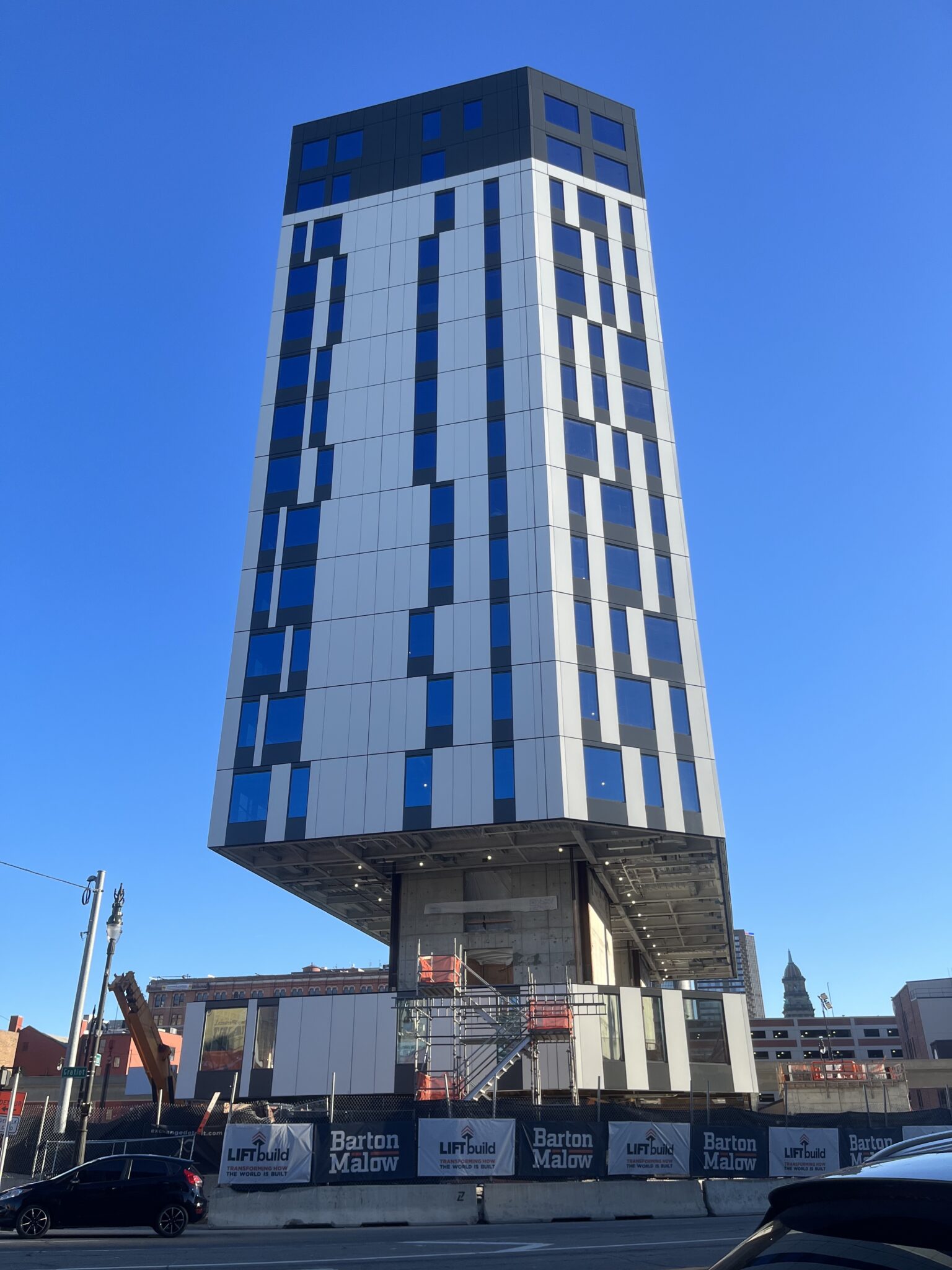 "We're very pleased with the outcome of our first proof of concept for the LIFTbuild technology. The implementation of our proprietary methods has now been proven to produce the advantages we were anticipating, and we are confident that the results achieved at the Exchange Building will set the stage for a broader commercialization of LIFTbuild," said LIFTbuild Chief Operating Officer Joe Benvenuto. "With this milestone, we will now transition our focus to our next opportunity to deploy the LIFTbuild methodology as we strive to deliver increased safety, labor efficiencies, and reduced schedules for our project stakeholders. "
LIFTbuild's vertical manufacturing approach aims to transform how the world is built. Traditionally, construction has been among the most static industries, using many of the same building methods first adopted in the 19th century. LIFTbuild will catapult the construction industry forward by providing opportunities for a safer, quality-driven, and more efficient project site.
LIFTbuild works by utilizing structural, concrete spines, and steel/concrete framed decks for floorplates. Each floor of a building is assembled at the ground level and lifted up the spines, where they're subsequently locked into place. The fit-out is accomplished in a fully enclosed and conditioned space, while the lower floors are built below. The top down assembly process is designed to maximize construction cost and schedule savings while providing a safe, efficient, and highly productive work environment.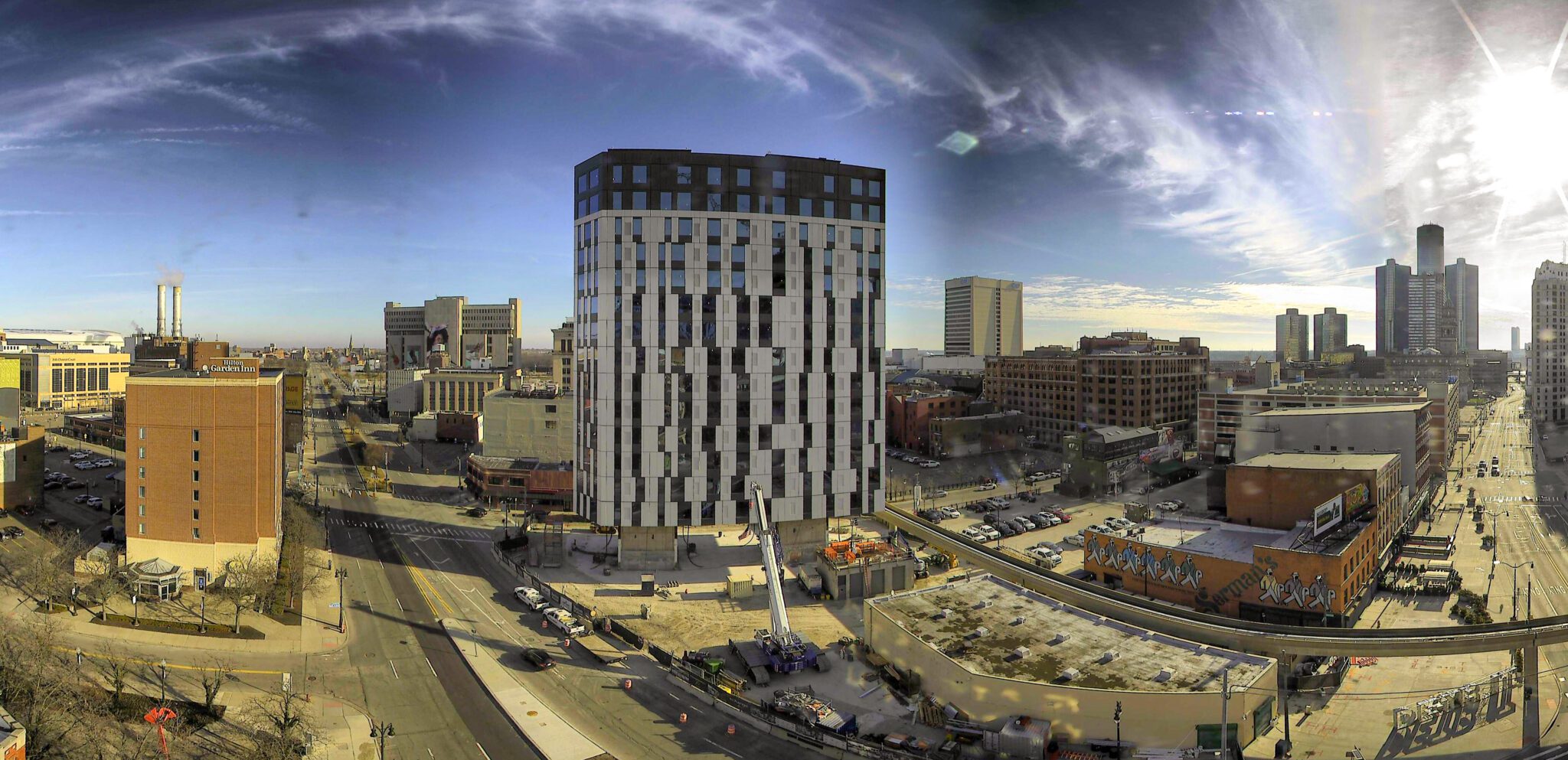 The Exchange Building served as LIFTbuild's proof-of-concept, top down prototype construction project. Exchange is a 16-story residential tower that includes 153 residential rental units, 12 for-sale condominiums, and ground-level opportunities for innovative office and retail concepts totaling 166,000 SF. Apartment homes are located on floors two through 14, with condominium residences on floors 15 and 16. Exchange is the first residential development in Greektown in about 60 years. Tenant move-in at Exchange is slated for this summer and will be preceded by a formal ribbon cutting.
For more information on Exchange, visit exchangedetroit.com.
To learn more about the LIFTbuild methodology and why it's so important for the construction industry to pursue continuous improvement, listen to episode 6 of Barton Malow's Said Differently podcast, titled Transforming How the World is Built.