The team plans to begin amphitheater construction in 2024, with events beginning in spring 2026.
The Pioneer–Barton Malow joint venture will lead construction on Acrisure Amphitheater, a 12,000-seat riverside outdoor concert and event venue in Grand Rapids, Michigan. Schematic designs are being finalized by Progressive AE, the executive architect on the project.
The construction team, project partners, and name of the development were officially announced at a press conference at the Grand Rapids Downtown Market on Friday, September 22.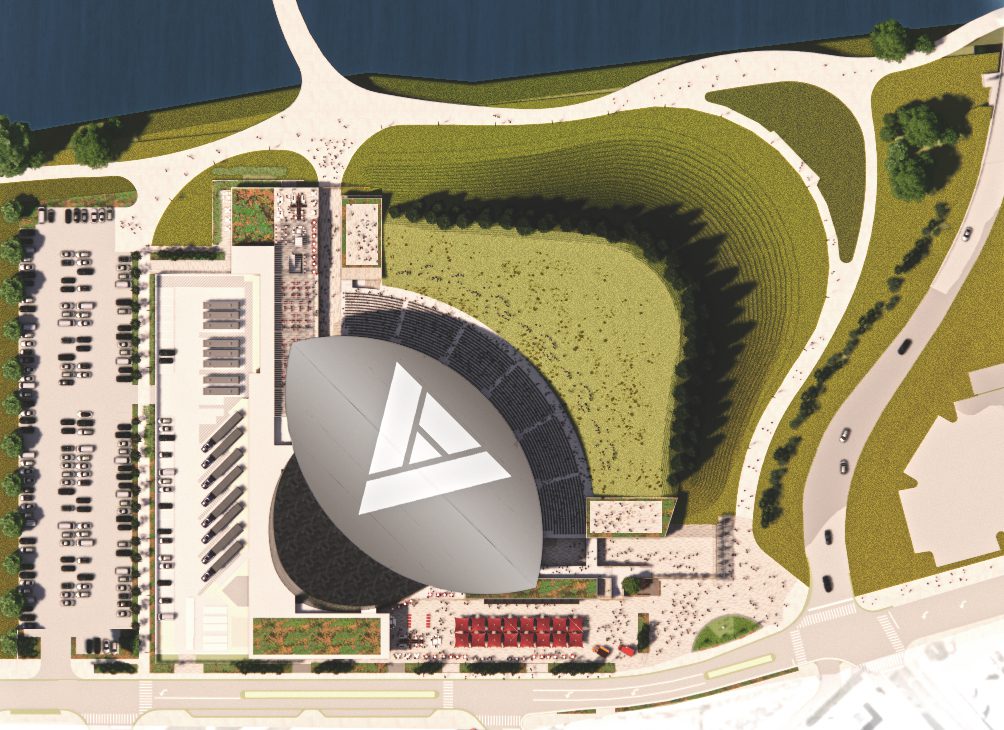 When amphitheater construction is complete, the venue expects to host more than 54 ticketed performances each season, in addition to community celebrations and events. It's expected to host more than 300,000 visitors each season. Acrisure Amphitheater will be owned and operated by the Grand Rapids-Kent County Convention/Arena Authority.
Part of a planned 31-acre urban riverfront development, the largest of such in the nation, the project is expected to spur economic development, bringing more jobs, businesses, and development to the area.
The Pioneer-Barton Malow team plans to break ground in spring 2024 and the amphitheater expects to host its first event in spring 2026. Learn more about the project at the Grand Action 2.0 website.