Penn State awards tri-venture for Construction Management services.
Penn State has named a tri-venture of leading national construction firms to serve as construction management (CM) for the recently announced renovations to the iconic Beaver Stadium. Barton Malow, AECOM Hunt, and Alexander Building Construction Co. will provide Penn State with an unrivaled team and is honored to lead construction on the project, which will include directing on-site renovation work and overseeing cost and schedule performance using industry-leading tools and technologies.
The CM team was strategically built to meet the pace and complexity of the project's significant off-season stadium renovations, and has the extensive qualifications and resources required to drive successful completion of the project. The CM tri-venture has collaborated on many complex sports projects for collegiate and professional teams both locally and nationally, delivering over $2.3 billion in joint and over $43 billion in independent sports facilities work.
Project Goals
By extending the life of the existing historic venue, the planned renovations to Beaver Stadium will improve the quality of the fan experience and elevate the stadium facilities to the highest competitive level within the Power 5 and Big 10. With preconstruction and planning already underway, initial work will include some winterization and improvements to safety and security, enabling events in the stadium during freezing temperatures. Reconstruction of the west side of the stadium is expected to start at the completion of the 2024 football season and conclude before the start of the 2027 season. Details of the project scope can be found on Penn State's website.
Beaver Stadium will remain in operation for home games throughout those respective football seasons by strategically phasing the renovation work. The CM team will focus on the safety of visitors throughout construction and will collaborate closely with Penn State Athletics to keep the public and fan base updated on the project progress.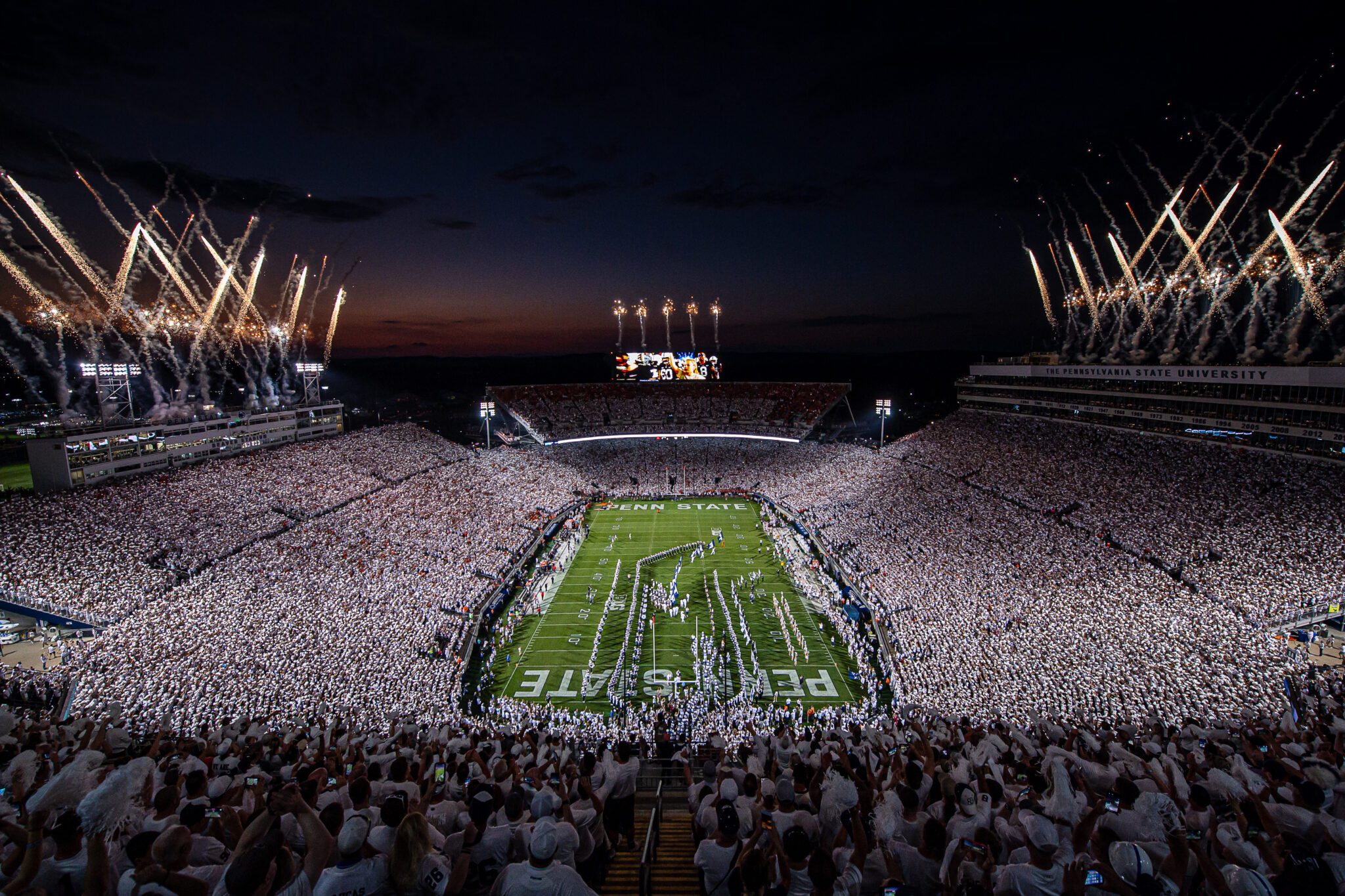 About Barton Malow AECOM Hunt Alexander
Our team blends local expertise with innovative construction practices and global leadership in construction management. By joining together for the Beaver Stadium renovations, Barton Malow AECOM Hunt Alexander brings decades of dedication and experience with Penn State Athletics. Barton Malow and Alexander have been privileged to be engaged on Beaver Stadium for the last 20+ years, including the 2001 expansion and stadium improvements, and have been involved with every major expansion in the stadium since the 1970s. AECOM Hunt and Barton Malow have partnered on major recent sports venues, such as Little Caesar's Arena and UBS Arena, bringing national sports expertise and relationships to the team. Many of our team members live and work in the State College community; we are all honored to bring the next generation of the collegiate football experience to fans in and around Beaver Stadium.