Randy is a 30-year veteran of the construction industry, with experience in markets including education, healthcare, industrial, commercial, sports and entertainment, and more.
Randy Zylstra, a 30-year veteran of the construction industry, has recently been named the Director of Barton Malow Builders' Florida operations.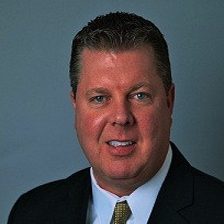 "We have been building in Florida for almost 50 years and we're excited about the experience and leadership that Randy brings to our team," says Todd Ketola, Chief Operating Officer of Barton Malow Builders, the commercial and institutional division of the Barton Malow Family of Companies. "There's great opportunity in Florida right now and Randy is the right person to lead us into this next chapter."
Randy has worked in the construction industry since 1991, and has led projects in the higher education, K12, healthcare, industrial, commercial, and sports/entertainment markets throughout the country. Prior to joining Barton Malow, he served in an executive role for Gilbane Building Company. He's a graduate of Purdue University, where he earned a B.S. in Construction Management.
"I'm excited to be a part of the continued history, relationships, and presence that Barton Malow has built," says Randy. "I was fortunate to have had the opportunity to partner with Barton Malow on various projects in previous roles, and now it's exciting to be leading such a talented and passionate team of builders in Florida."
Outside of work, Randy enjoys spending time with his wife of 29 years and two adult children, one who is currently an intern at Barton Malow. He's active within the community, notably with veterans organizations and local food banks, and his hobbies include playing and watching sports, and physical fitness and well-being.