Barton Malow is featuring a few of our female team members and their stories this week in honor of the National Association of Women in Construction's annual Women in Construction Week.
This week is Women in Construction (WIC) Week and, in celebration, we're sharing a profile of Project Executive Stephanie Hachey. WIC Week is an annual event put on by the National Association of Women in Construction (NAWIC) to highlight women as a visible component of the construction industry. Throughout the week we'll be sharing more features of our incredible female Barton Malow team members here on our website and on social media. We invite you to also participate by recognizing the women in construction who inspire you, and if you're posting on social media make sure to use #WICWeek2022.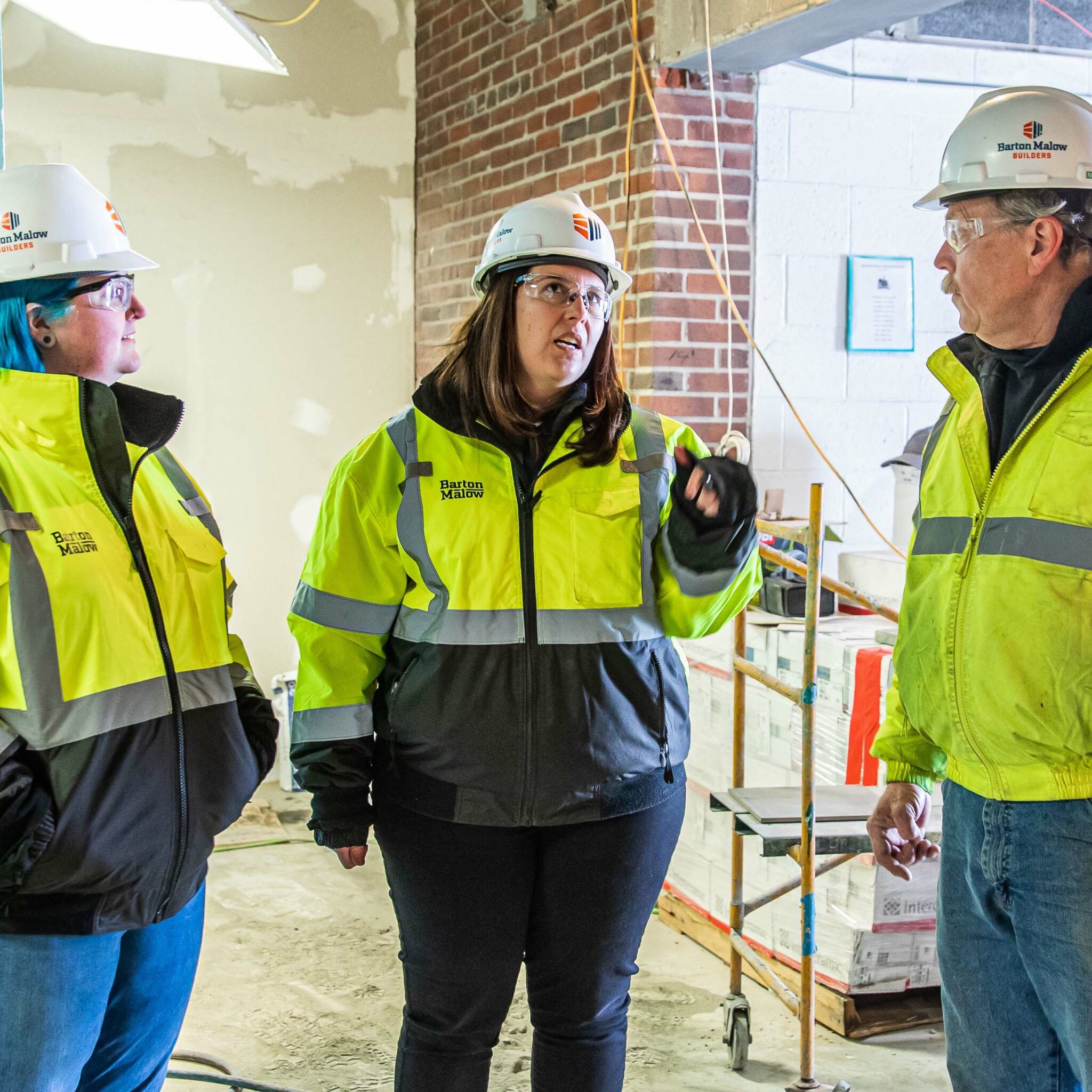 Name: Stephanie Hachey
Current Role: Project Executive for the K12 Education Group
Current Location: Michigan
Years in the Industry: 20
What led you to a career in the construction industry?
Construction wasn't really on my radar when I started college. I went to school for Mechanical Engineering and, being that I live in metro Detroit, I thought I would work for an automotive company after I graduated. While in college, I was looking into automotive internships and not having much luck. I had a part-time job at a hospital and watched as Barton Malow built an addition on the building. I had never thought about construction as a career but enjoyed watching the building go up. I decided to look into Barton Malow's internship program. I was offered an internship and fell in love with construction that summer. I went to school locally and was able to keep working part-time when classes started back up in the fall, and I have been with Barton Malow ever since. While it wasn't the initial plan, I can't imagine doing anything else.
What are some of the biggest challenges of being a female Project Executive working in construction?
I'm fortunate that within Barton Malow, I have always felt respected regardless of my gender. However, there have been times dealing with people outside of Barton Malow that I've had to make a concerted effort to make sure my voice is heard. Occasionally in meetings, people will automatically defer to my male counterparts even if I'm the one with the answers. As I've gotten older and more experienced, it's gotten easier to be more assertive and speak up.
What do you love most about your career?
I've spent most of my career at Barton Malow building schools and there is a huge amount of satisfaction watching the students return to their new/renovated classrooms on the first day of school. I get to experience that first-day excitement every year. It's very rewarding to know we make a difference in the communities we work in.
What advice would you give women starting out in the industry?
Be yourself and be confident in your abilities. Don't be afraid to speak up and let your voice be heard. Also, I encourage everyone new to the industry to spend as much time as possible in the field. You will be better at whatever job you're doing if you learn how things are built in the field.
What accomplishment are you most proud of?
I'm proud of all the projects I've worked on over the years. From small renovation projects to large new buildings, they all took a lot of hard work. Often, the small projects are even more challenging than the big projects, especially when they must be completed in the short 10-week school summer construction window. My sports-obsessed 10-year-old son would say he's most proud of me working on Little Caesars Arena. Working on that project definitely earned me cool mom points with him and his friends.