The Lansing, Michigan-based project celebrated the topping out of the 2.8 million-square-foot facility.
On Friday, February 24, Barton Malow team members, ironworkers, and Ultium Cells leadership celebrated the final beam installation at the Ultium Cells battery cell manufacturing facility under construction in Lansing, Michigan. The team hoisted and secured the last structural beam as part of a topping out ceremony where leadership, trade partners and team members signed the final beam to commemorate the significant milestone.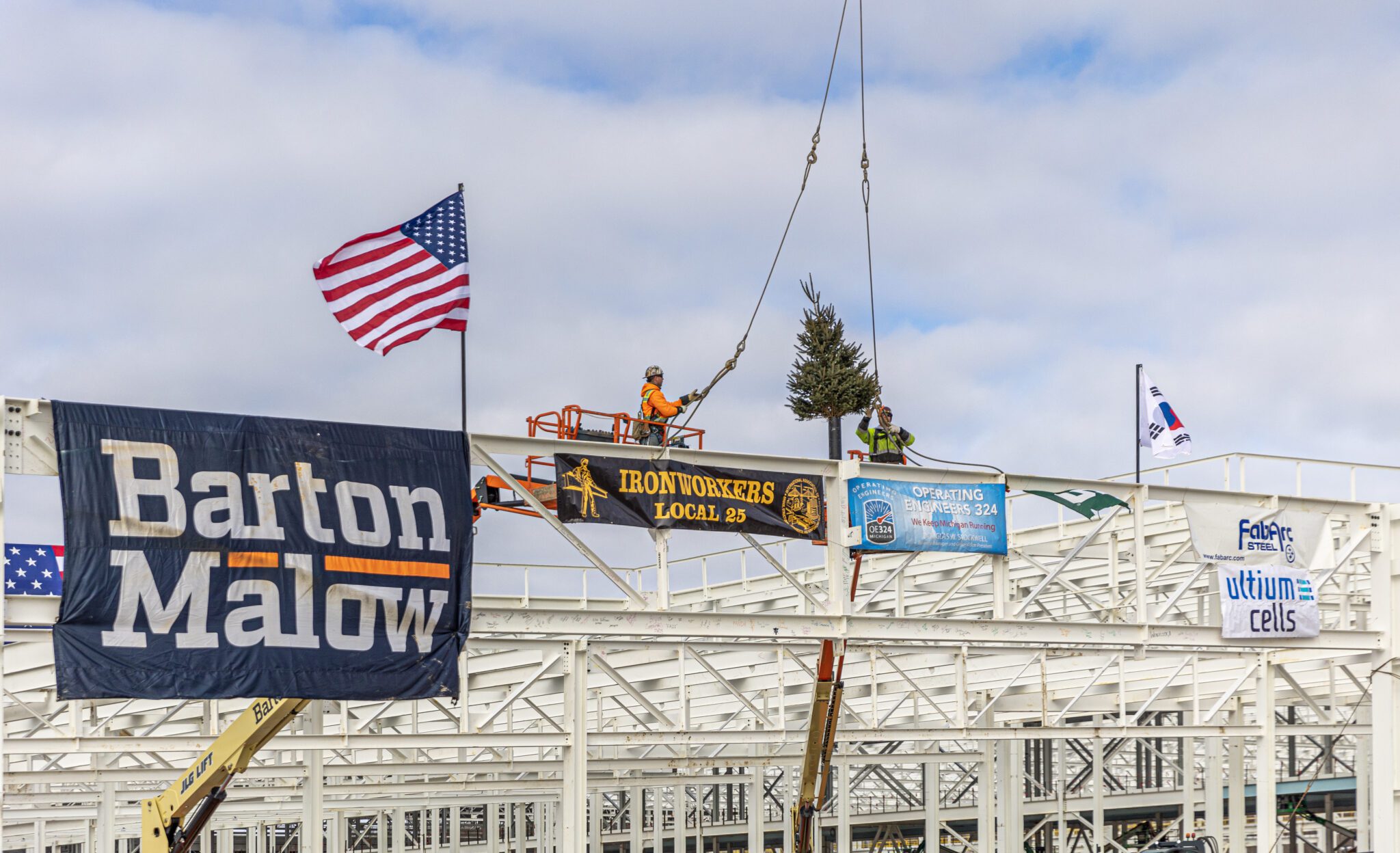 The building framework provides an innovative open floor concept, with a main corridor spanning one-half of a mile in length, featuring clean room environment workspaces and wall treatments arranged to reflect the history of the local community. The Ultium Cells Lansing site joins other Ultium Cells battery cell manufacturing sites being constructed in Ohio and Tennessee. The Ultium Cells facility in Lordstown, Ohio, began battery cell production in August 2022. Ultium Cells' Spring Hill, Tennessee, plant is currently under construction and will start production later this year. 
Ultium Cells, a joint venture between General Motors and LG Energy Solution, will mass-produce Ultium battery cells at the future 2.8 million-square-foot plant. Over 500,000 construction hours have been allocated to the build-out of the facility, slated for completion in late 2024.