Barton Malow's award-winning community engagement program is committed to creating viable opportunities in communities where the organization operates. The enterprise takes a proactive outreach approach that has a meaningful impact across the country. This fall, the community engagement team participated in several initiatives to help ensure the public is equipped with the resources needed to take advantage of opportunities at Barton Malow and in the construction industry.
SWaMFest (Richmond, Va.) – October 26 + 27
Barton Malow Director of Community Engagement Dannis Mitchell participated in the Virginia Association of State College and University Purchasing Professionals'(VASCUPP) Nailed It! Construction Academy panel at SWaMfest. SWaMfest is Virginia's premier networking, educational, and professional development event for small, women-owned, and minority-owned (SWaM) businesses.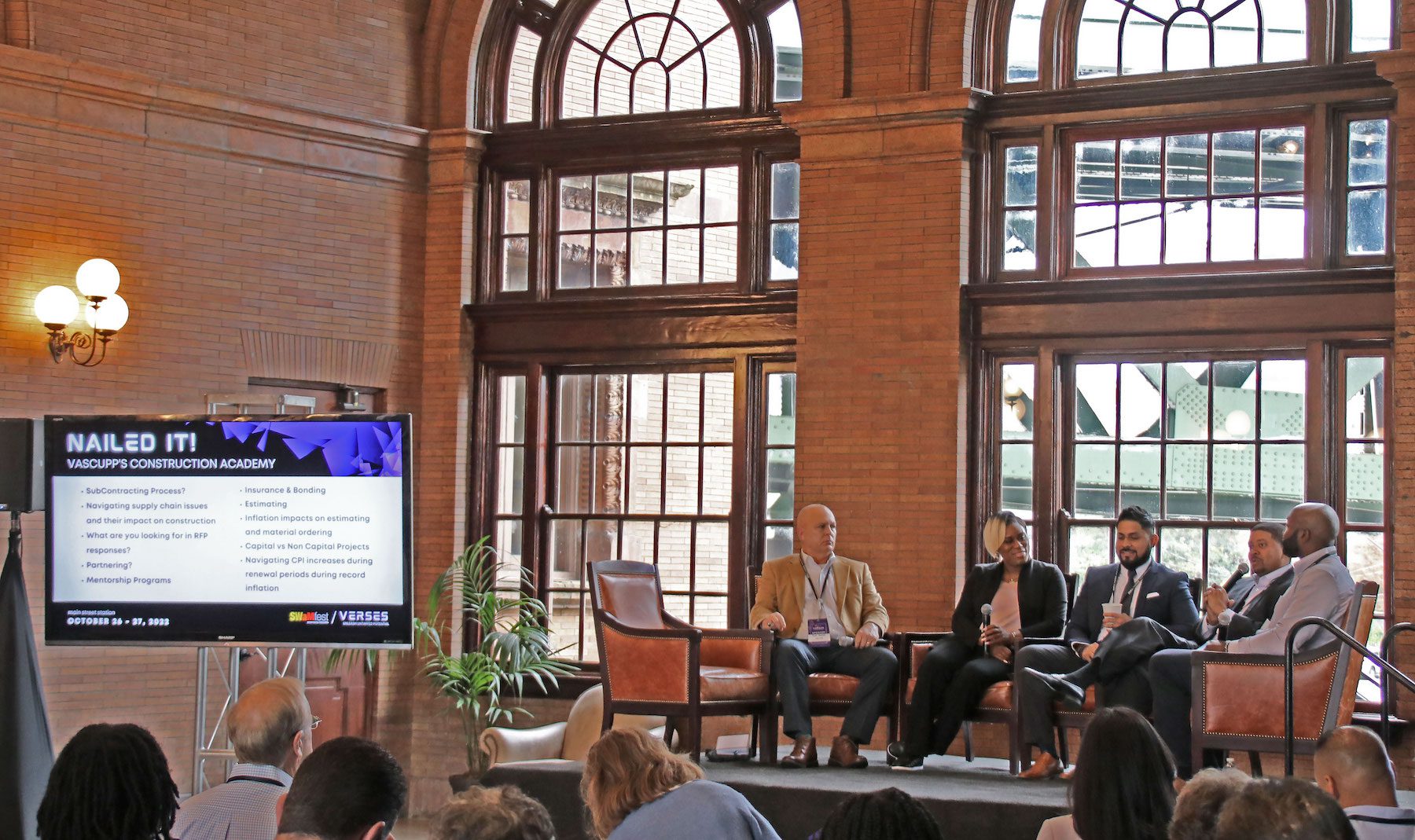 Corporation to Develop Communities of Tampa, Inc. Gala (Tampa, Fla.) – October 28
Barton Malow was a sponsor for the Corporation to Develop Communities of Tampa, Inc. (CDC of Tampa) Gala. The CDC of Tampa drives economic prosperity in Tampa through comprehensive community development strategies that strengthen workforce development, housing, education, resident leadership, and community safety.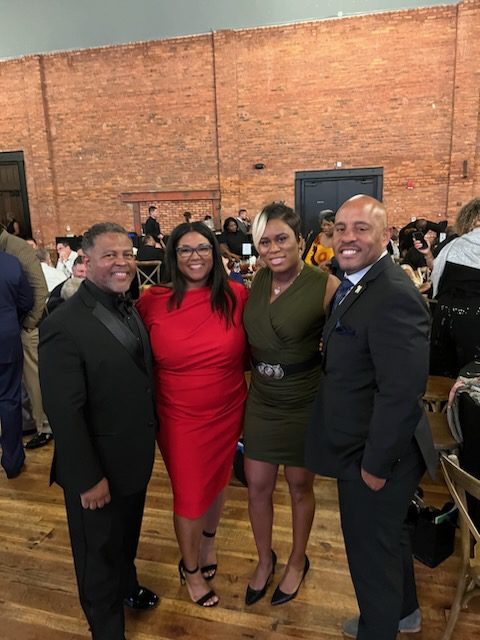 University of South Florida (Tampa, Fla.) Supplier Diversity Day – October 28
Barton Malow participated in the tradeshow and networking portion of the University of South Florida (USF) Supplier Diversity Day along with its partners on the new USF Football Stadium project: Populous, DuCon, and RR Simmons. USF's Supplier Diversity Day allowed small and diverse-owned businesses to receive information about upcoming construction projects, participate in business symposium sessions, and network with Tampa's most prominent businesses.
Northwestern High School Career + Industry Fair (Detroit, Mich.) – November 1
Detroit Collegiate Preparatory Academy at Northwestern invited Barton Malow to its Career + Industry Fair. Barton Malow team members had the opportunity to speak to students about careers in construction management, skilled trades, and pathways to entrepreneurship.
Construction Trades 101 (Detroit, Mich.) – November 2
Barton Malow was a vendor at Construction Trades 101. This event at Detroit Public Schools Community District's Randolph Career + Tech Center allowed students to learn about skilled trades, apprenticeship opportunities, and career exploration programs.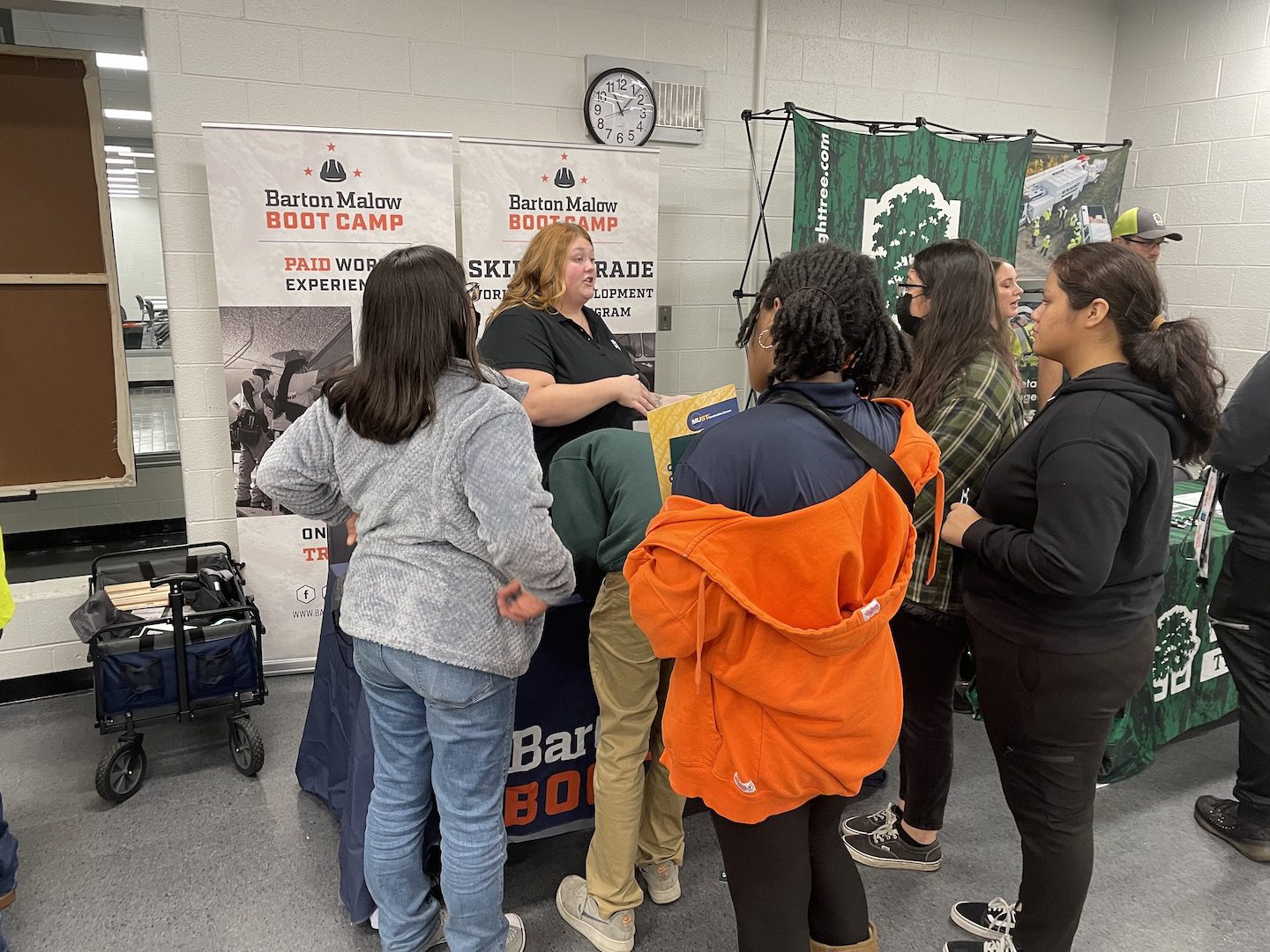 Motor City Contractor Fund Network Connection (Detroit, Mich.) – November 3
Earlier this year, Barton Malow co-created the Motor City Contractor Fund (MCCF). The MCCF is designed to help Detroit contractors in an increasingly competitive marketplace by providing funding and technical assistance. Key partners involved in the MCCF hosted a networking event for contractors in the program. Barton Malow participated in the vendor fair, provided information on upcoming bid opportunities in Detroit, and facilitated one-on-one feedback sessions.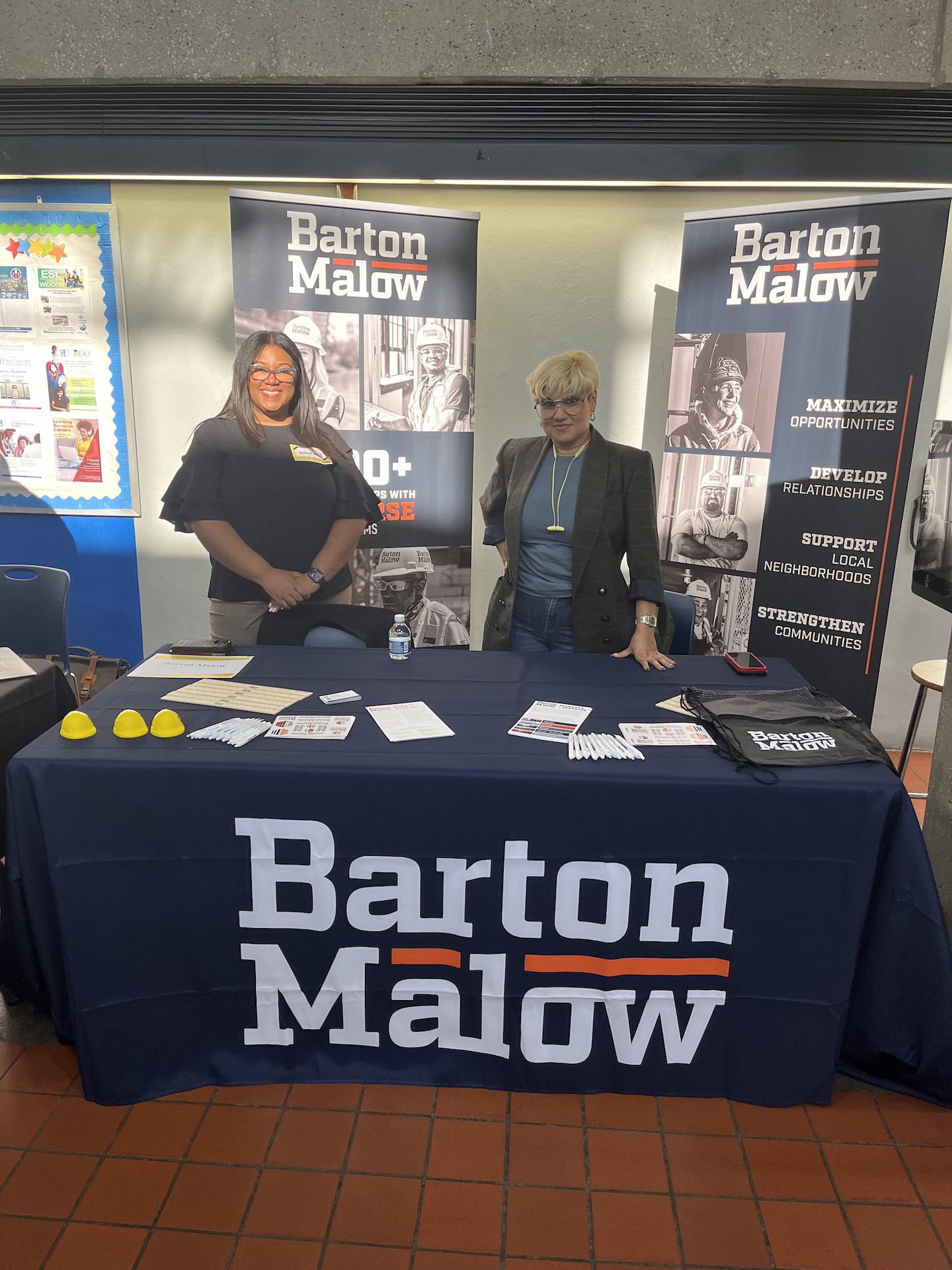 Detroit Economic Growth Corporation Buy Detroit Passport to Procurement Conference – November 9
Barton Malow provided information on bid opportunities and shared best practices for securing opportunities with the enterprise at the Detroit Economic Growth Corporation (DEGC) Buy Detroit Passport to Procurement Conference. Barton Malow also received an award for its contributions to the DEGC's Buyer Council.
The conference was headlined by Damon John, FUBU Founder and star of ABC's Shark Tank.