"The construction bug had bitten me."
That's how Don Hardin recalled his journey from an art-loving high school student to CEO of the Don Hardin Group, a Nashville-based construction management and owner's representative firm.
Upon graduating from Tennessee State University (TSU) with a degree in architectural engineering, he began his career in construction. Don wasn't always at a jobsite, though – he briefly traded his hard hat for a stint in design work, but it didn't last long.
"There's more fun to be had out in the field," Don says.
Moving Up and Settling Down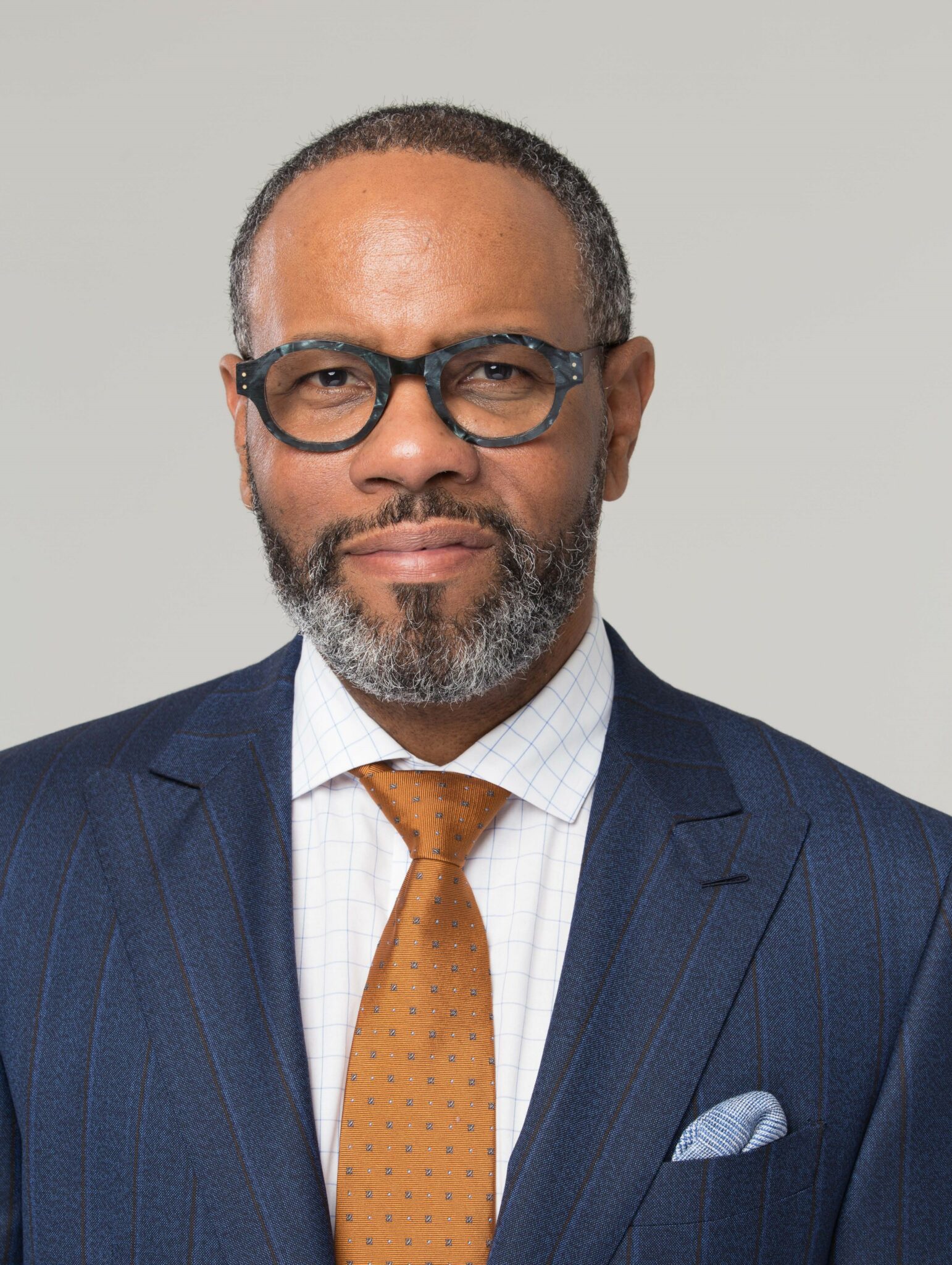 Don's a Nashville native, but before settling down in the city to establish his own firm, he held a variety of positions across the country. It wasn't until he got a call from a fraternity brother who had a life-changing project for Don. It was a megachurch development.
Don was working in New Mexico at the time with a young family and a newly built home. His apprehension about uprooting that life was well warranted, but after meeting with the pastor and architect (who happened to be a college mentor), Don took a leap of faith and moved his wife and 5-year-old son back to Nashville.
Through that project, Don realized there was an opportunity to help business owners with big ideas but didn't know where to begin. The Don Hardin Group was established shortly thereafter in 2000 after completing a program at TSU's Business Incubation Center.
Projects
Aviation. Stadiums. Healthcare. Transportation. Museums.
The Don Hardin Group builds it all — and more. Through his early experience, Don carved out a niche as a small business that understood how to work on large projects, and that's where offering owner's representative services started.
"Being a new contractor out of the gate, I couldn't work on a multimillion-dollar project yet," he says. "But I could manage one for the owner."
Since opening its doors 23 years ago, the Don Hardin Group has been part of some of Nashville's most transformative projects. As a minority-owned business enterprise (MBE), Don and his team practice inclusion every step of the way.
When it won the National Museum of African American Music (NMAAM) project in 2009, the firm made sure to hire African Americans and women-owned businesses, from architects to interior designers. Though it was only a $50 million project, the NMAAM benefitted the community and raised everyone's capabilities, and the work all partners and subcontractors completed gave them the confidence to go after that next big job.
True Partners
The Don Hardin Group's partnership with Barton Malow began in 2013 when both firms worked together to build First Horizon Park, home of the Nashville Sounds, the Triple-A affiliate of the Milwaukee Brewers. The minor league ballpark, formerly known as First Tennessee Park, is where Don was able to cut his teeth despite the project's ups and downs. Despite that, the Don Hardin Group was growing, including the addition of Project Manager Preston Bailey and Superintendent Darick Hardin.
"People look at you and doubt you, like, 'You're a black firm, do [you] really know anything about construction?'" Don says. "When I start talking, I'm very confident in what I know about construction."
Along with his team's work, that confidence won the Don Hardin Group a position on Vanderbilt University's Master Athletics Plan (also known as Vandy United) in association with Barton Malow.
What Don values about the partnership is the insistence that he can voice his thoughts and provide input. It also gives the firm's talented team of individuals like Project Manager and Estimators Kareem Gordon and Carlos Gordon to work directly beside Barton Malow's team.
"What I like about our relationship is guys like [Assistant Superintendent John] Hall, [Vice President, Preconstruction] Paul Moffat, [Sr. Director, Project Delivery] Craig Eckert, and [Project Executive] Chris Burns [insist] that our voices are heard," Don says. "They're allowing us to be a true partner."
A Family Affair
The Don Hardin Group is a family affair through and through. Tracy Kirk Hardin, Don's wife, manages the firm's books as its Vice President and Chief Financial Officer. Their son, Tré, is also in the mix as a Business Development Manager and Scheduler.
Don isn't the only Hardin who has a deep appreciation for art. Tré began his professional career managing public art projects for the City of Nashville, which entailed procuring artists and seeing their vision through at newly built community centers and farmer's markets. So while he wasn't always in the construction industry, he often found himself near a jobsite in some capacity. Now, he works alongside Don to build a better Nashville.
Supporting a More Inclusive Industry
One core value guiding Tré in this field is his golden rule: spend the owner's money as if it were yours.
"Who are you involving in the project? Who are you spending money on?" he asks.
It's about investing in those who might be overlooked and sharing opportunities with other diverse groups. In that sense, the Don Hardin Group aims to be strategic about who it hires.
As for the future, growth is clearly at the forefront for the Don Hardin Group. In the short term, Don wants to continue mentoring his staff by giving it projects to learn from and gain confidence to handle any project, no matter the size.
Long term, the firm hopes to grow not only in size but also in its capabilities. Don and Tré want to be more involved and intentional when it comes to the projects they take on, including getting more involved in the city's landscape, especially in their community on the north side.