The Vanderbilt Owen Graduate School of Management is embarking upon a renovation and expansion of Management Hall to include areas to better accommodate the wider Vanderbilt and Nashville business communities. In addition to a new entrance at street level, there will also be a new café, flexible classroom, collaboration spaces for students, and a multipurpose room that can fit the entire MBA student body. The classrooms on the second floor will be greatly expanded thanks to the building extension, as will the office space on the third floor. The extension also allows for the creation of a fourth floor on the addition, which features an outside deck, an event space, and two classrooms. Learn more about each space in the virtual tour.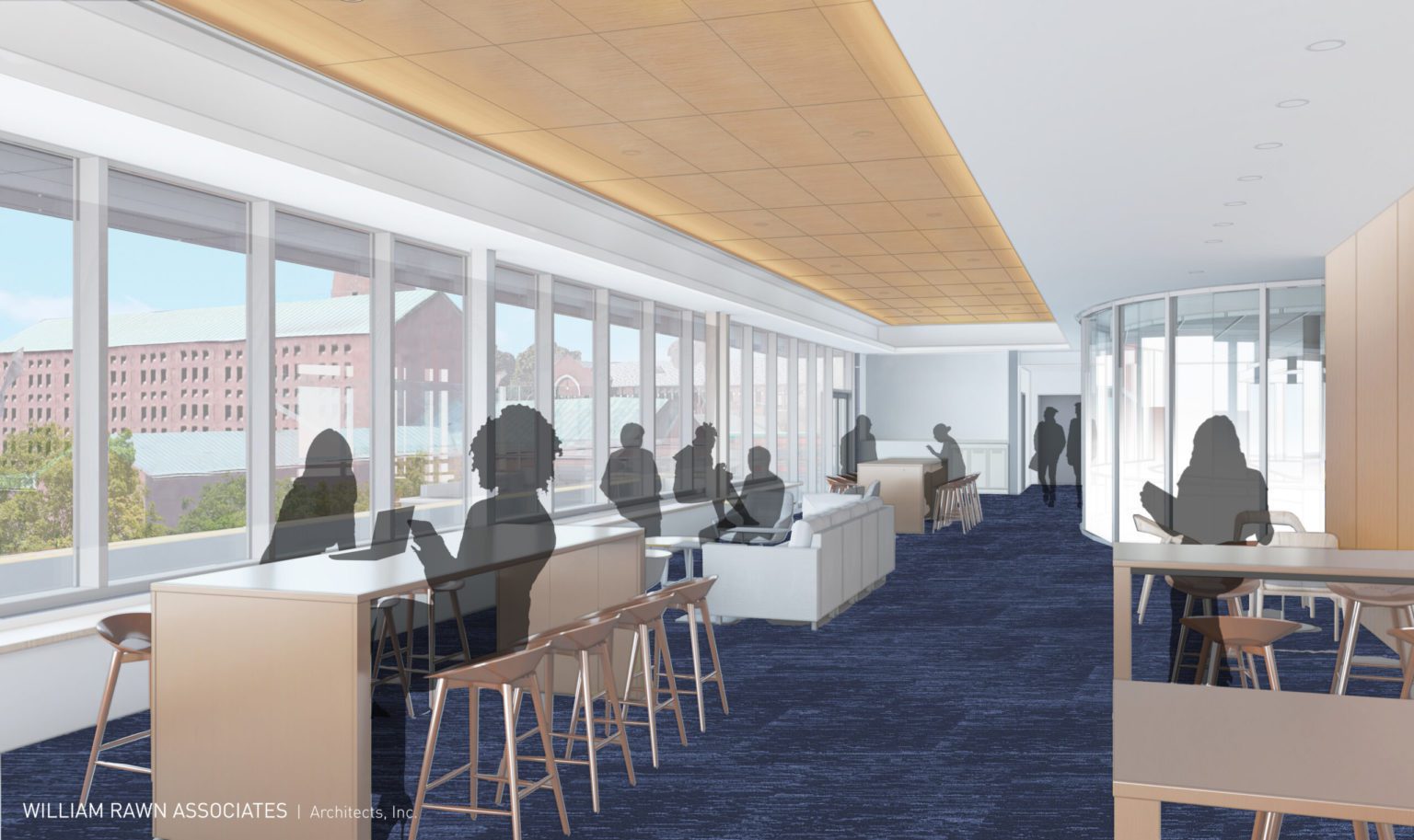 This building plays a large role within the Vanderbilt campus, as well as the greater Nashville environment since it sits alongside a major road that runs through the heart of the city, and as such, the team has prepared detailed logistics plans to demonstrate the flow of construction traffic, location of fencing, etc.
Progress Update
Construction is underway at the Management School. Check out the project webcam for a live view of the jobsite and stay up-to-date on the upcoming activities with our two-week look-ahead schedule below.
Look-Ahead + Logistics