After jobs in residential construction and working as an operator through his local 324, Steve moved into construction safety prior to joining Barton Malow in 2020. Since joining, Steve has worked as a Construction Safety Manager on projects covering Commercial, Energy, Industrial, and Automotive markets, all while ensuring our team members are getting their jobs done safely. With nearly a decade of experience in construction safety, Steve has extensive knowledge and training to ensure our team members are meeting regulations and requirements, while also building relationships with everyone on site to provide guidance to make sure everyone makes it home safely. Learn more about Steve and his career path below.
What is your role at Barton Malow and what does your day-to-day look like?
I am a Safety Manager with Barton Malow Company. I start the day at the Ultium Cells project with an all-hands safety meeting and stretch and flex with over 500 people. We discuss the shortcomings we may have experienced from the day prior, as well as the positives we have witnessed. I let the site know of any changes or upcoming hurdles we may encounter in the coming days. After that, I jump around to different foreman's huddles and engage with the smaller crews to build trust and help keep safety at the forefront of everyone's mind.
After about 8am, anything goes! From team meetings on upcoming work, meetings for new contractors coming to the site and getting them aligned with our culture, to receiving phone calls from the field asking for assistance and guidance on safety issues.
Every day is different and that's what I enjoy about my role.
How did you end up choosing a career in construction?
I knew I wanted to be in construction from a young age. I was always the type of person who enjoyed working with my hands. I started in residential construction when I was 16, but could only work weekends and summers. Then in my early 20s, I joined local 324 as an operator. It was during that time that I learned about Construction Safety and started down my career path.
Just For Fun
What Are You Currently Reading?
I just ordered a copy of Extreme Ownership by Jocko Willink and Leif Babin.
What's Your Favorite Sports Team?
College: University of Michigan
Pro: Detroit Red Wings
Early Bird or Night Owl?
Night owl
Barton Blue or Malow Orange?
Blue
Batting Walk-Up Music?
"Hungry" by Rob Bailey and The Hustle Standard
What's the most interesting project you've worked on and why?
I would have to say that my current project, Ultium Cells, is my most interesting project with Barton Malow thus far. I am learning so much more than just safety. I came to this project late and the team welcomed me from day one. It's the largest project I have been a part of and that's why it's so interesting. The amount of manpower that will be on site will present some challenges, but I'm looking forward to navigating that.
What stood out to you the most about Barton Malow compared to other available opportunities?
Prior to joining Barton Malow, I worked for an electrical and mechanical company. I had worked around Barton Malow for a number of years as a subcontractor and knew that when the time was right, I would make my move.
I would sit in meetings as a subcontractor and the fact that the Barton Malow team would ask for my input and take what I had to say seriously, spoke volumes. The team aspect of Barton Malow is far superior to anything I've experienced before.
How would you describe your career path at Barton Malow?
Clear. I know that if I continue to work hard and further my education and skillset that I can work up to where I want to be in the future.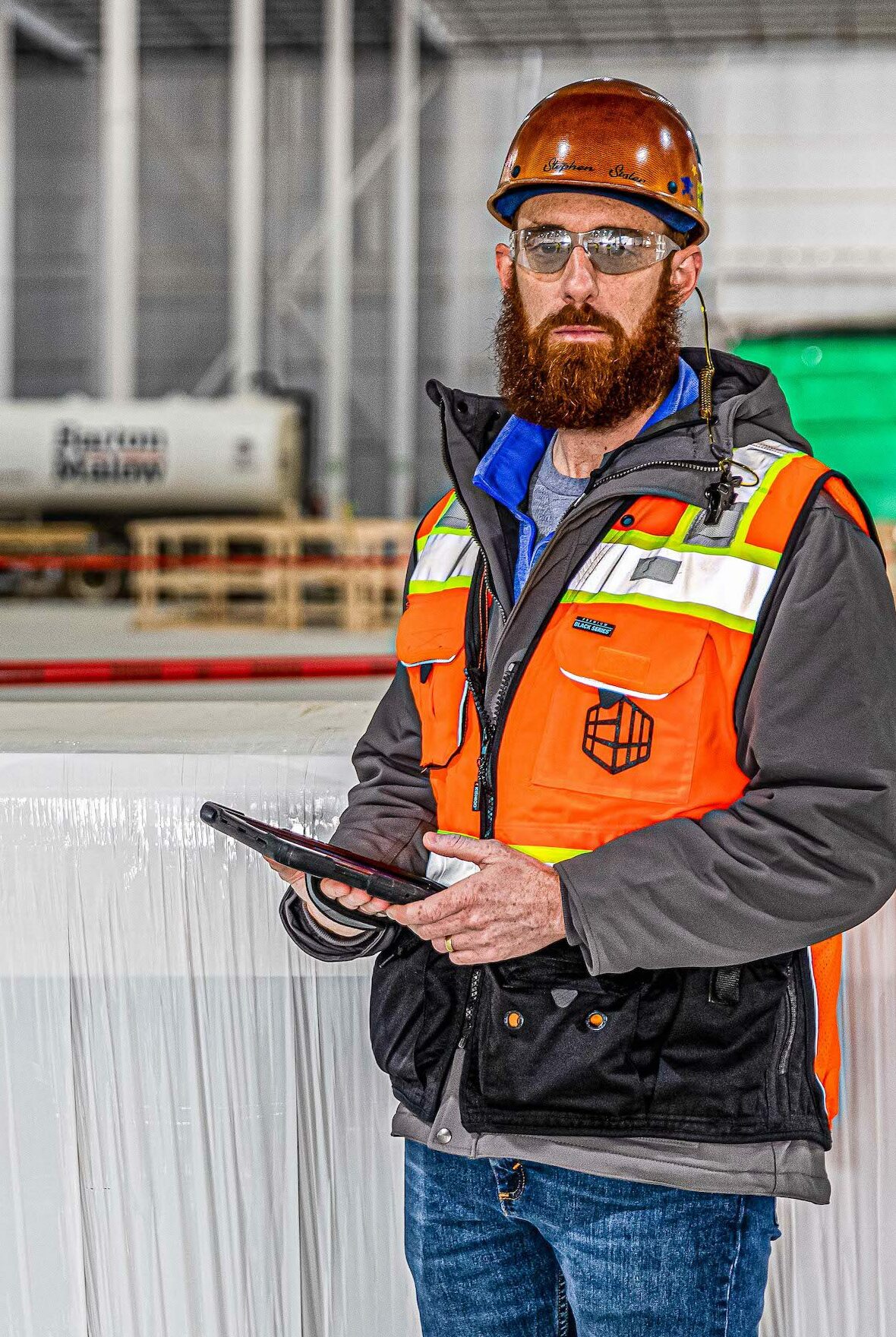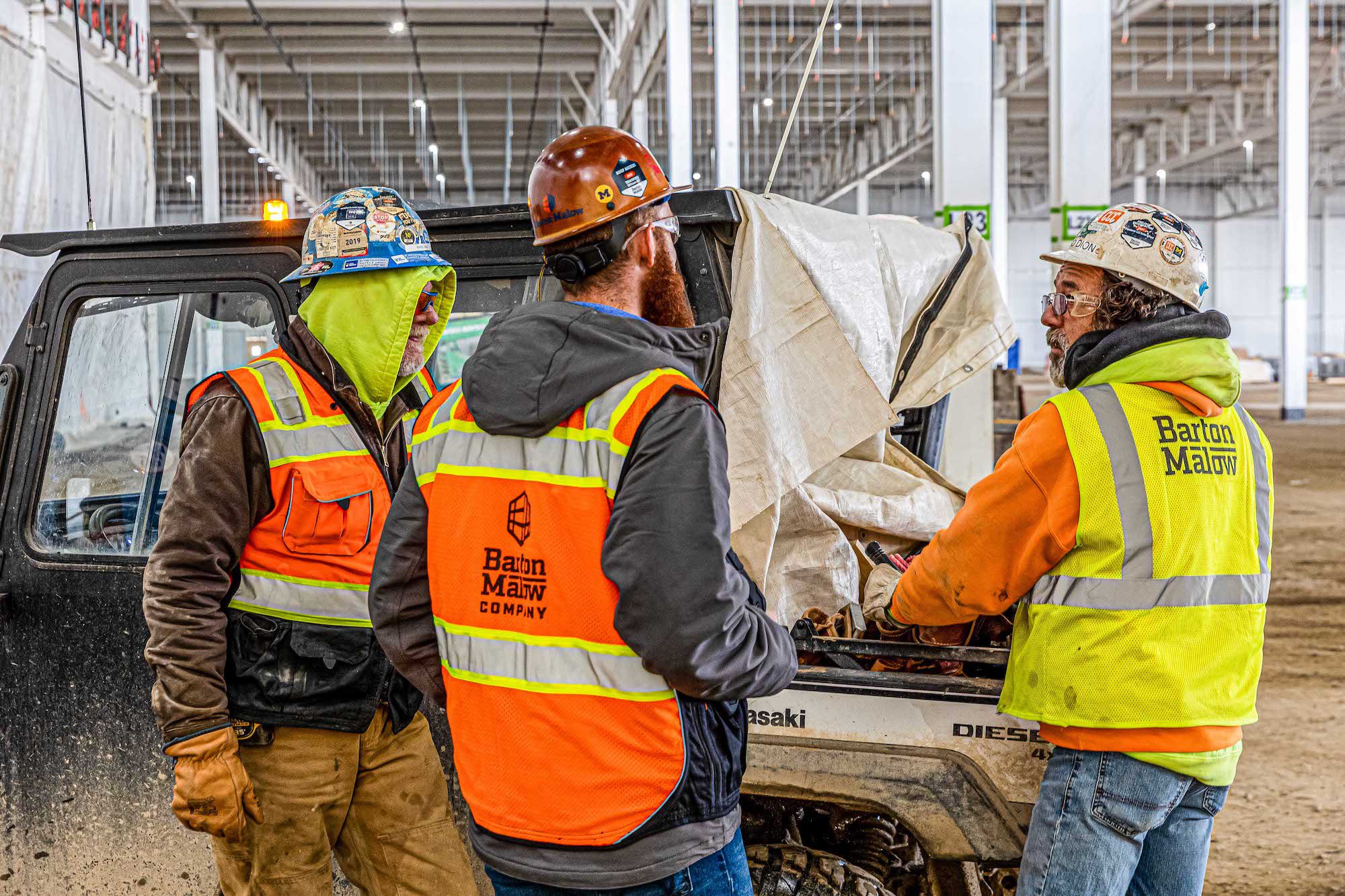 If you weren't a Safety Manager, what would you be doing?
If I weren't in Safety, I would probably get back into the field as an operator or work on skills to branch into project management. Working on heavy civil and steel jobs occasionally makes me miss operating heavy equipment!
I am good at estimating measurements by just looking at something.
What is something you geek out about?
Shoes. Right now my obsession is limited release Jordan golf shoes. My collection is starting to take over the closet and annoy my wife.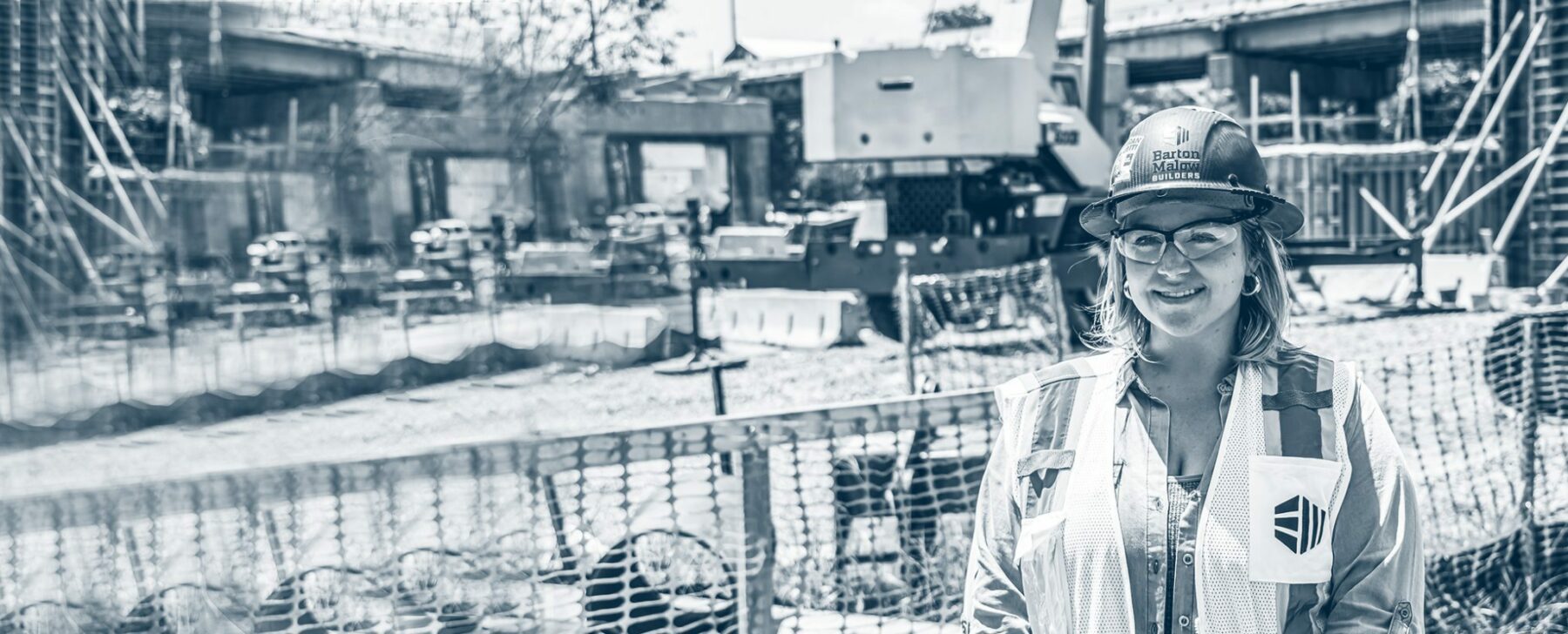 Project Engineer: Abi Richardson
Abi has been with Barton Malow for four years, starting her career as a LEAPS intern while completing her degree at the University of Virginia (UVA). Since graduating, she's worked on projects at her alma mater and throughout the Charlottesville community.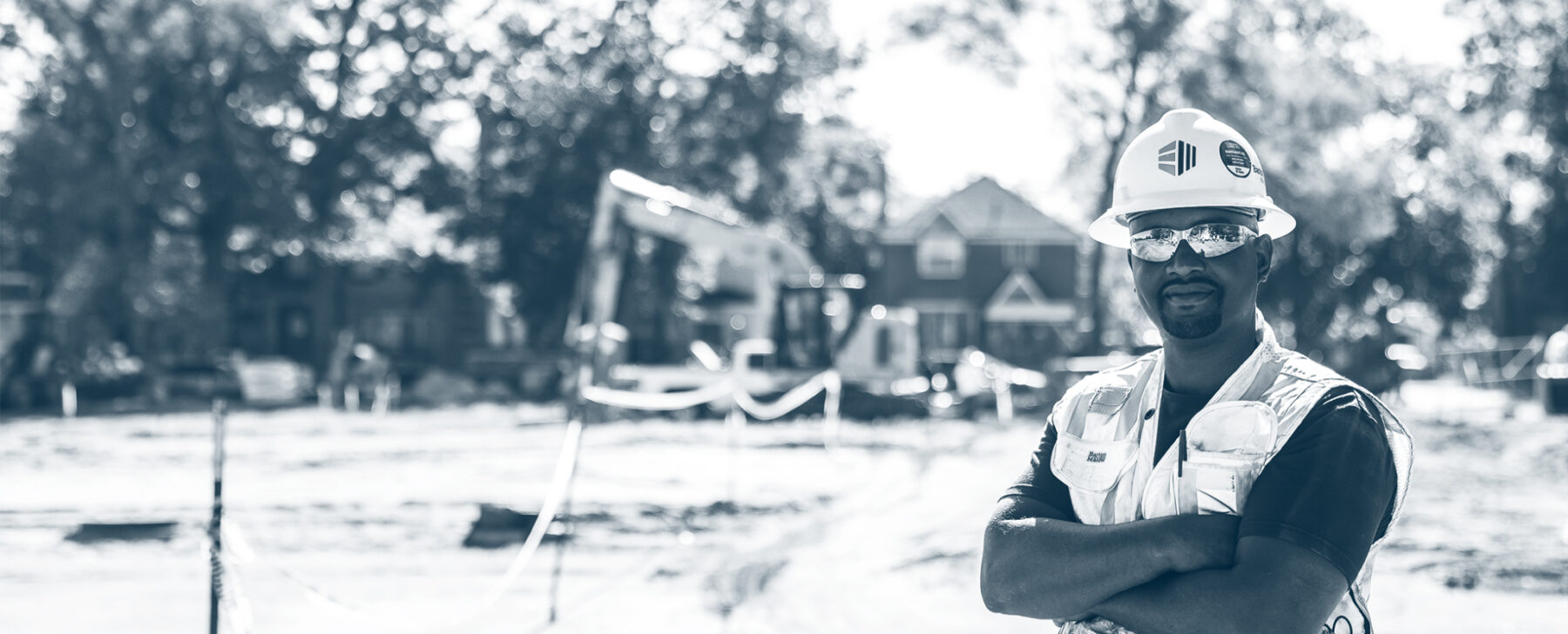 Superintendent: Octavous Crosby
Octavous has been with Barton Malow for 20 years, starting his career as a Carpenter Journeyman before transitioning into a role as Construction Superintendent. He's currently working on the Marygrove Liberal Arts Building project in Detroit Michigan.