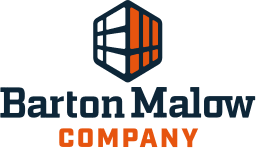 Jon Woodsum
President, Barton Malow Company
Jon Woodsum is President of Barton Malow Company. In his role, Jon provides overall leadership and strategic direction for industrial-based markets including energy, automotive, manufacturing, industrial process, and self-perform building trades. Jon's entire professional career has been with Barton Malow Company, where he began as an intern in 1999. After many years of leading projects in the field, Jon was selected to head up an enterprise-wide technology upgrade, positioning him for a supervisory role in IT systems. After seven years in leadership, including two as Vice President of Systems, Jon returned to his true passion within project delivery as Vice President, eventually becoming Senior Vice President of the company's industrial markets.
This diverse background enables Jon to understand how technology and innovation can be leveraged to increase business performance. As President of Barton Malow Company, Jon Woodsum has a passion for cultivating a highly engaged and intensely collaborative team that directly impacts safety, quality, and productivity, resulting in increased value for clients.
Jon holds a bachelor's degree in Civil & Environmental Engineering from the University of Michigan and an MBA from the University of Detroit Mercy. He's also a founding member of the University of Michigan Construction Board of Advisors and a Leadership Detroit Class XXXVI graduate. In 2022, he was recognized by Crain's Detroit Business as a Notable Leader in Electric Vehicles.
Did You Know
Long before computer-aided business intelligence, Jon used to accumulate Detroit Pistons statistics from newspaper box scores and present charts and graphs to his elementary school friends as gifts in the late 80's.